Siemens Mobility has received its first order for a fleet of hydrogen-powered trains.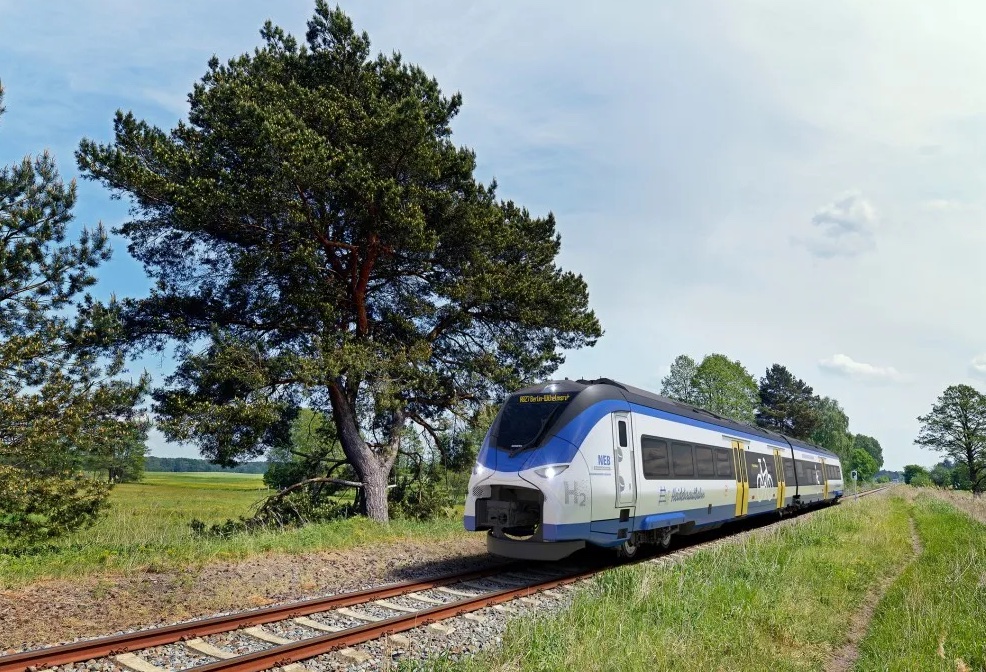 The manufacturer has been awarded a contract from Niederbarnimer Eisenbahn (NEB) for seven two-car Mireo Plus H trains. These will operate on the Heidekrautbahn network (RB27) in the Berlin-Brandenburg metropolitan region.
The contract also covers ten years of maintenance, servicing and repair activities, with the provision for continuous further development and adaptation.
The Mireo Plus H is a second-generation hydrogen train featuring a hydrogen-powered traction system with 1.7MW of traction power, which provides up to 1.1 m/s2 acceleration and a top speed of 160 km per hour.
With its self-supporting, welded and integral lightweight aluminium design it can be refuelled in just 15 minutes, plus its energy-efficient components and electrical system management help reduce emissions and resources used.
Introducing hydrogen-powered trains on the Heidekrautbahn is part of a joint pilot project funded by the federal government and the states of Berlin and Brandenburg.
The goal is to set up a regional, sustainable hydrogen infrastructure, including a hybrid power plant and a tank system.
All train operations on the RB27 line are to be carried out entirely using green energy and by switching from diesel to hydrogen, annual CO₂ emissions will be reduced by approximately three million kilos.
"The highly innovative hydrogen-powered trains are not only environmentally friendly, but also provide modern equipment and features tailored to the needs of our passengers.
"Moreover, the manufacturer's direct involvement in maintaining the trains will ensure a high level of security regarding train availability.
"By operating a technologically and ecologically upgraded railway, we want to actively support the energy and transportation transition and make local public transport for commuter service and tourism more attractive."
The hydrogen fleet will be delivered in autumn 2024, with the trains beginning operation that December.
Although this is the first order Siemens Mobility has had for its hydrogen-powered trains, it did sign a leasing contract with Bayerische Regiobahn (BRB) for a two-car hydrogen-powered trainset this spring.
However, neither of these vehicles will be the first of their kind to operate in Germany, as Alstom's Coradia iLint train first entered operation in the country in September 2018.