From 2025, Nestlé Waters will become the first company in Europe to operate a hydrogen-powered freight train through a solution developed by Alstom and ENGIE.
Through this project, a high-powered fuel cell system will be used to power electric locomotives in non-electrified areas. This will allow goods to be transported over long distances on a national and European scale.
This solution, developed by Alstom and ENGIE under a partnership announced in April 2022, will include the supply of renewable hydrogen and is estimated to reduce Nestlé's long-term emissions by 10,000 tonnes of CO2 each year.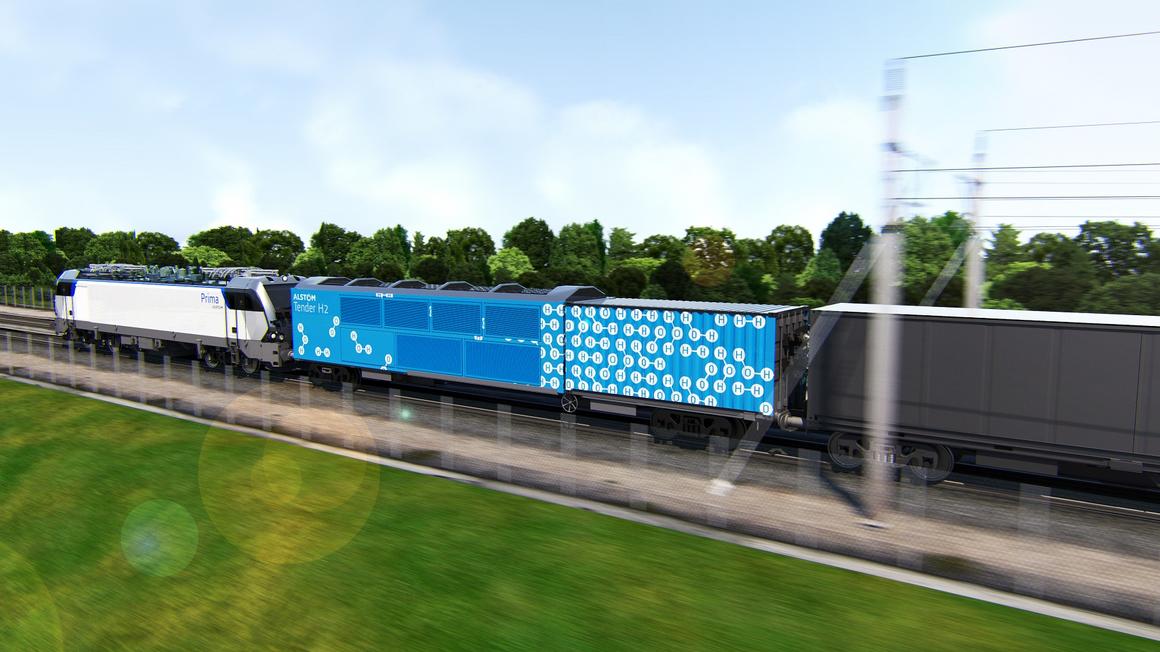 From 2025, Nestlé Waters will use a freight train powered by electricity in electrified sections of the network and hydrogen in non-electrified sections. This vehicle will transport VITTEL natural mineral water between its factory in Vosges to its distribution centres across France.
The dual-mode solution will include a generator wagon with a high-power fuel cell system that can supply the locomotive with electricity without an overhead line.
"At Nestlé Waters, we favour rail freight whenever possible. We are constantly looking for efficient solutions to reduce the carbon impact of our supply chain.
"We are very proud of this project as it represents a significant investment by our railway team to find innovative solutions to answer to climate and environmental challenge. This collaboration with Alstom and ENGIE will accelerate the development of a decarbonised/carbon-free supply chain."
This solution aims to replace the diesel-powered locomotives currently used on most lines in France and throughout Europe.
The high-power hydrogen fuel cell system has been developed by Alstom to offer a fully electric solution for rail freight, including for the first and last kilometres, which are rarely electrified.
Meanwhile, ENGIE will supply the renewable hydrogen for this approach.
"Alstom has been a pioneer in hydrogen trains by developing the first hydrogen train in commercial operation worldwide.
"Our ambition is to accelerate the adoption of hydrogen in the rail industry and to develop innovative solutions for the greening of mass mobility, including rail freight. Therefore, we are looking forward to the first circulation of a freight locomotive powered by renewable hydrogen in 2025. To go further, this solution, which is more environmentally friendly and generates less noise than diesel, will make it possible to develop the modal share of rail freight by offering an end-to-end electric solution, a real alternative to freight transport."