Deutsche Bahn (DB) has reached its target volume for biofuel two years ahead of target.
The German state rail operator has announced that it's using double the amount of biofuel in its diesel locomotives than it had predicted for this time – 17 million litres of hydrotreated vegetable oil (HVO).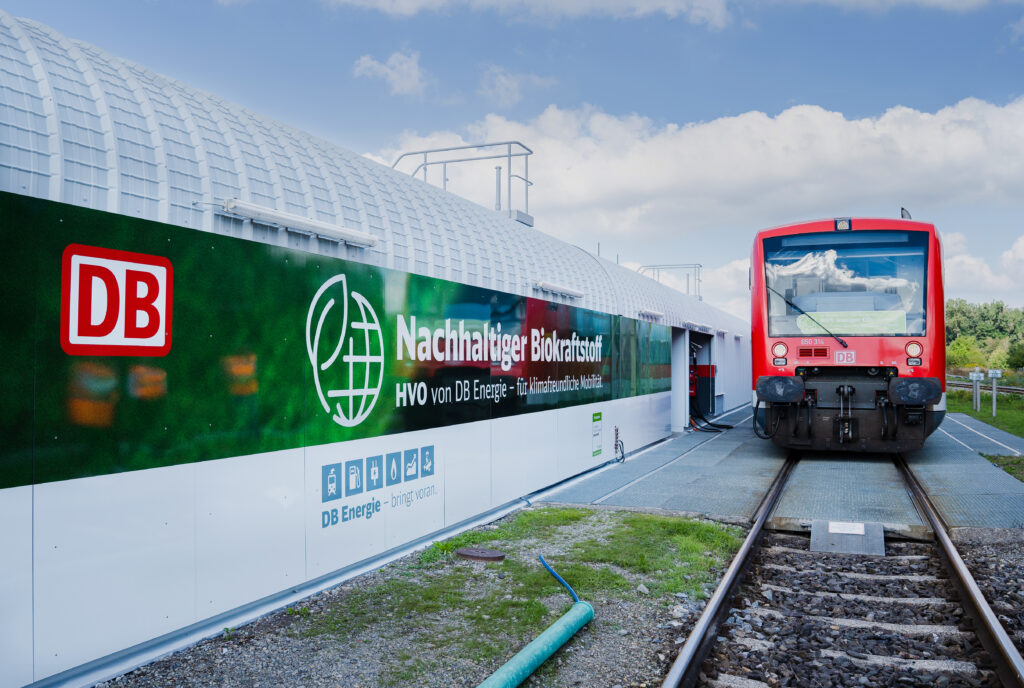 Smashing DB's 2025 biofuel volume target so early was made possible thanks to its successful conversion of diesel filling stations to HVO.
This climate-friendly biofuel produces 90% less CO₂ emissions than diesel and doesn't require any additional cultivation areas that compete with food and feed production.
In 2022, DB approved approximately 1,000 vehicles for refuelling with the climate-friendly biofuel. Over the next five years it will move over the last of its diesel vehicles to HVO.
Freight subsidiary DB Cargo has already approved its entire 800-strong fleet.
With the first measures to phase out diesel, DB will save at least 50,000 tons of CO₂ by 2025.
Phasing out diesel is a key part of DB's goal to become climate neutral by 2040. For existing diesel vehicles, it primarily uses alternative fuels such as HVO biofuel, but for new vehicles it relies on different forms of propulsion, such as hydrogen and battery technology.
With this in mind, DB plans to invest roughly 1.5 billion EUR (USD) into the expansion of new drives and fuels by 2027.
The rail company is involved in the H2goesRail project, for example, working with Siemens to develop a mobile hydrogen filling station and the Mireo Plus H hydrogen train.
In the Rhein-Main-Verkehrsverbund (RMV) it's been operating the world's largest hydrogen fleet since December 2022 and is responsible for maintenance and service at its plant in Frankfurt-Griesheim.
Last year, DB worked with Alstom's to successfully test the first battery train in passenger service.
The development of a new, innovative energy infrastructure is also an important contribution to phasing out diesel. When battery trains are used, instead of electrifying every kilometre of track with the new technology, only short sections of track or individual stations need to be electrified.
This technology will be used for the first time in Schleswig-Holstein from the end of 2023 and will serve as a role model nationwide.