Germany: Coradia iLint Receives Federal Approval for Commercial Operation
Alstom Transport has announced that the Coradia iLint, the first passenger train in the world powered by hydrogen cells, has received approval from the German Federal Railway Authority (EBA) to run in the country.
Enak Ferlemann, the German Federal Government's Authorised Delegate for Rail Transportation, said:
"This is a strong sign of the mobility of the future. Hydrogen is a true low-emission and efficient alternative to diesel. Especially on secondary lines, where overhead lines are uneconomic or not yet available, these trains are a clean and environmentally friendly option. That is why we support and promote the technology, in order to bring it to the surface."
Wolfram Schwab, Alstom's Vice President of R&D and Innovation, said:
"This approval is a major milestone for the Coradia iLint and a decisive step towards clean and future-oriented mobility. Alstom is immensely proud of this hydrogen-powered regional train, a breakthrough in emission-free mobility, and the fact that it will now go into regular passenger operation."
The train was  first presented at InnoTrans 2016 and successfully tested in March 2017. In November 2017 the local transport authority of Lower Saxony (LNVG) ordered 14 hydrogen fuel cell trains from Alstom. The trains will provide services between Cuxhaven, Bremerhaven, Bremervörde and Buxtehude. The contract also includes the provision of an energy supply and maintenance for 30 years after the delivery of the trains in December 2021. This approval also means that the 2 existing prototypes of the iLint can enter trial services on the Elbe-Wester network in late summer 2018.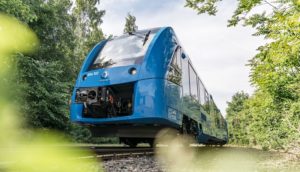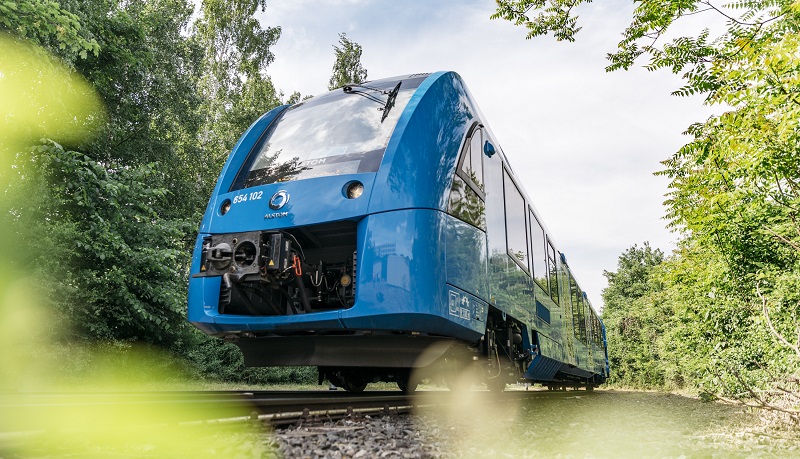 The Coradia iLint, which is specifically designed for operation on non-electrified lines, is powered by a hydrogen fuel cell which produces electrical power for traction. The engine produces zero emissions and only low-level noise because the exhaust consists of steam and condensed water. This clean energy can be flexibly stored in the train's batteries.
The Coradia iLint was designed by Alstom at its Centre of Excellence for Regional Trains (Salzgitter, Germany) and Centre of Excellence for Traction Systems (Tarbes, France). The development of the train was supported by the Federal Ministry of Transport and Digital Infrastructure. It also received €8 million of funding from the German government as part of the National Innovation Programme Hydrogen and Fuel Cell Technology (NIP).
Alstom has also recently confirmed an agreement to convert Class 321 electric trains in the UK to operate on hydrogen-power for Eversholt Rail.