Repsol and Talgo have signed an agreement to support the development of hydrogen-powered trains and promote emission-free rail transport in the Iberian Peninsula.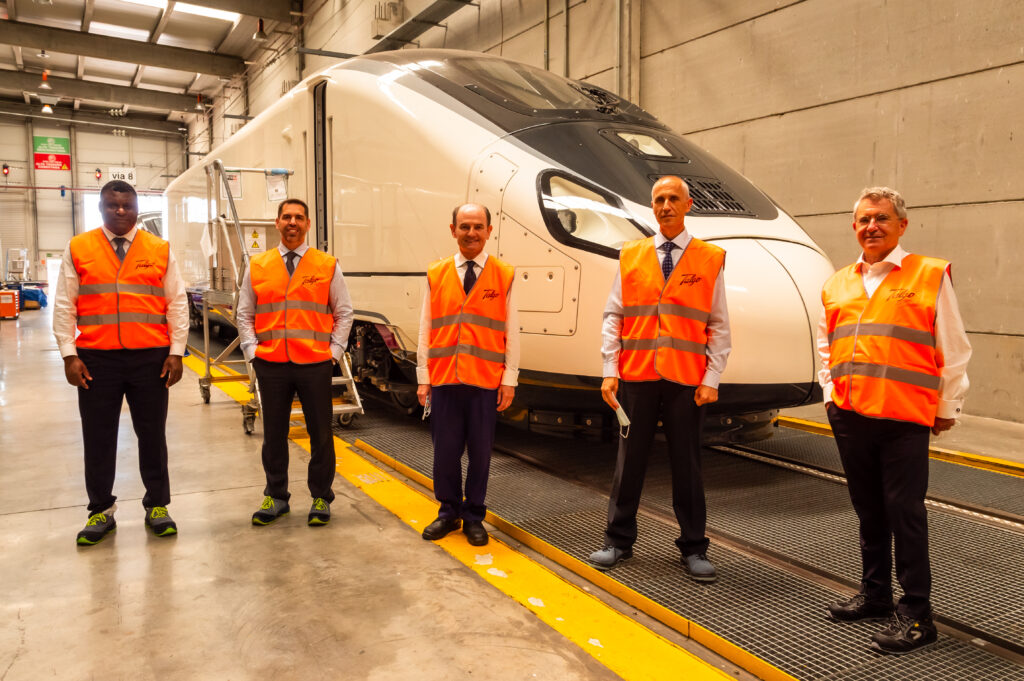 The agreement was signed at Talgo's Las Rozas, Madrid plant by Juan Abascal, Repsol's Executive Director of Industrial Transformation and Circular Economy and Talgo Chairman Carlos Palacio Oriol.
This alliance provides a comprehensive solution to making renewable hydrogen-powered trains a reality in Spain.
Train manufacturer Talgo will handle the design, manufacture and commissioning of new self-propelled trains for short and medium distances.
Scheduled for demonstration next November, the first dual hydrogen-electric train uses electric motors that obtain energy thanks to hydrogen cells, which turn this fuel into an electric current.
For Talgo, it sees the advantage of this type of train that it can run on non-electrified tracks and without the need to install a catenary or make any other type of modifications. As such, it's a mobility product that doesn't need long development, and is of particular benefit to regions connected to secondary rail lines that have yet to be electrified.
Repsol, which operates the largest hydrogen plant in Europe, will offer up its renewable hydrogen generation and logistics infrastructure for this project.
As Spain's largest hydrogen producer, it's currently rolling out numerous projects in the industrial hubs where it operates.