Stadler has revealed some of the solutions it will have on show at InnoTrans 2022 this coming September.
With a focus on sustainability, seven vehicles featuring sustainable drive solutions will be on display to the specialist and general public for the first time.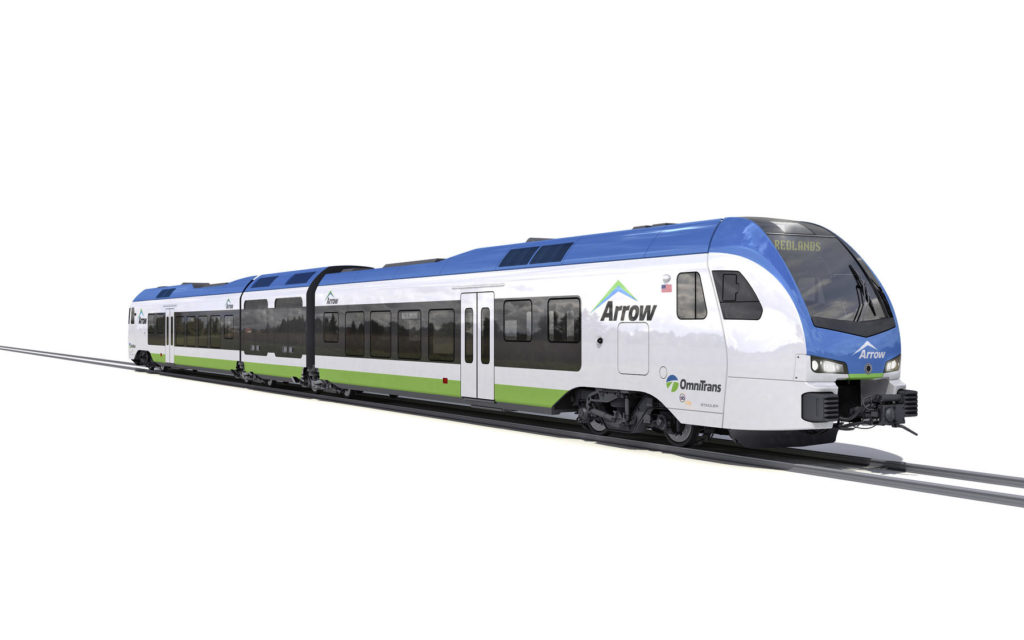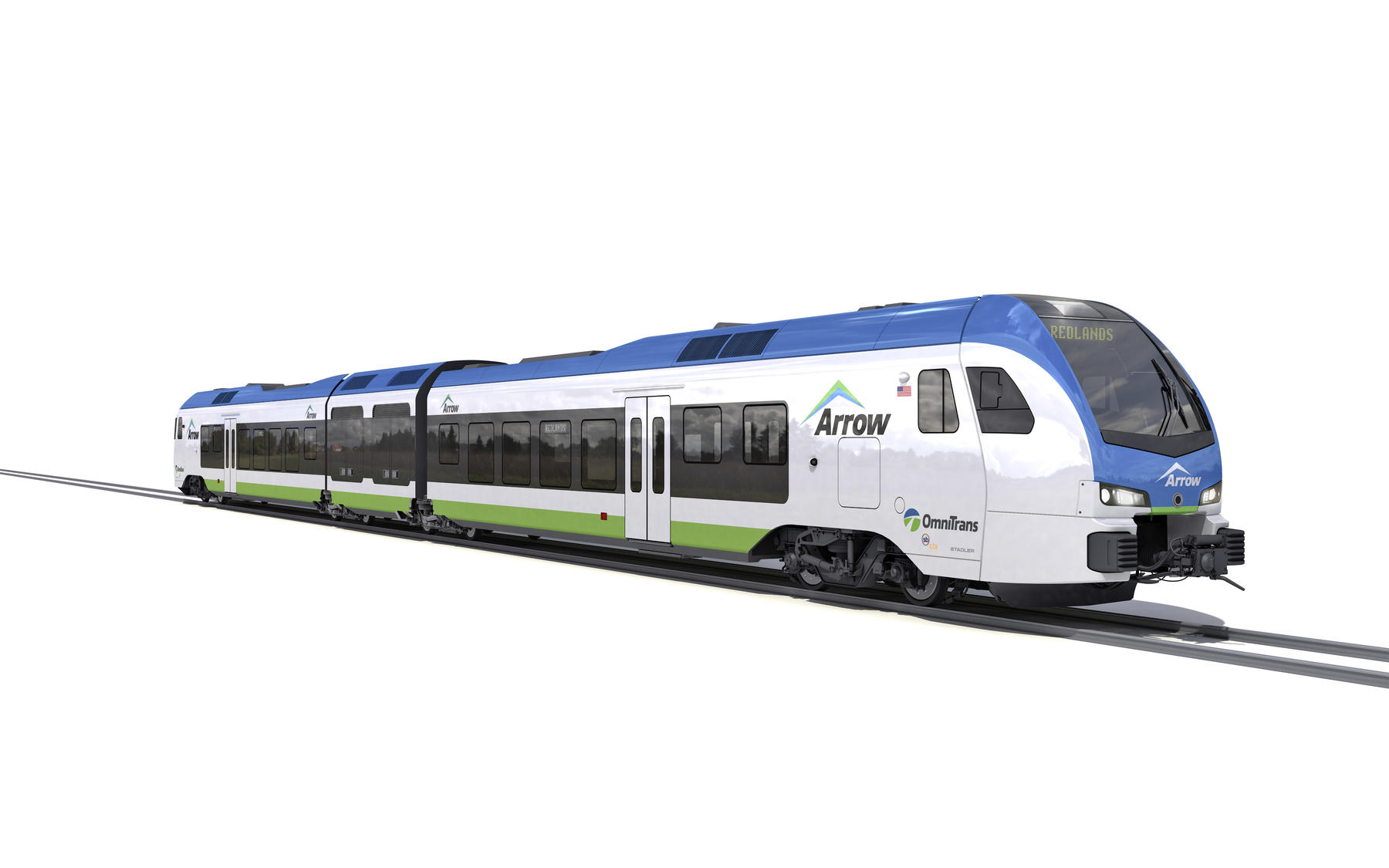 This will include Stadler's hydrogen-powered FLIRT H2 multiple unit for American passenger transport.
This will be the US' first hydrogen-powered passenger train and is intended for passenger service for the Redlands Passenger Rail Project in California.
The vehicle consists of two cars and a middle section referred to as the 'PowerPack'. This holds the fuel cells and the hydrogen tanks and is where hydrogen is converted into electric current, which is stored in a traction battery.
The battery then supplies the vehicle's drive system, HVAC system and other comfort facilities with power.
In this configuration, the train can also recover kinetic energy when braking, so that this can also be re-used to drive the train. The train can seat 108 passengers and travel at 79 miles per hour.
The Berlin exhibition will also give visitors the opportunity to view a number of Stadler models inside and out across the manufacturer's 350 metres of display track.
These will include the battery-powered FLIRT train, which holds the world record of travelling 224 kilometres in battery operation, Europe's most powerful hybrid locomotive the EURO9000, and the next-generation TINA tram.
In addition to sustainable vehicle concepts, Stadler will be sharing insights into its service and signalling solutions at its exhibition stands.
For the first time, it will also have a dedicated stand for its signalling solutions in areas including automatic train operation (ATO), train ETCS, driverless metro trains (CBTC) and railway safety systems.