German state rail operator Deutsche Bahn and Siemens Mobility have set up the H2goesRail partnership to trial hydrogen technology in the rail sector.
The two companies want to test a newly developed hydrogen train and refuelling station. Deutsche Bahn is converting one of its maintenance sites in Ulm to enable it to maintain the hydrogen train.
Deutsche Bahn says it wishes to use hydrogen trains to replace diesel trains on regional routes. This would lead to a reduction of carbon dioxide emissions during operations. As part of this partnership the two companies will test a hydrogen train for one year. The train will run in the Tübingen area in Germany and is being supported by Baden-Württemberg's transport ministry. The Federal Ministry for Transport (BMVI) has also suggested it might support the project.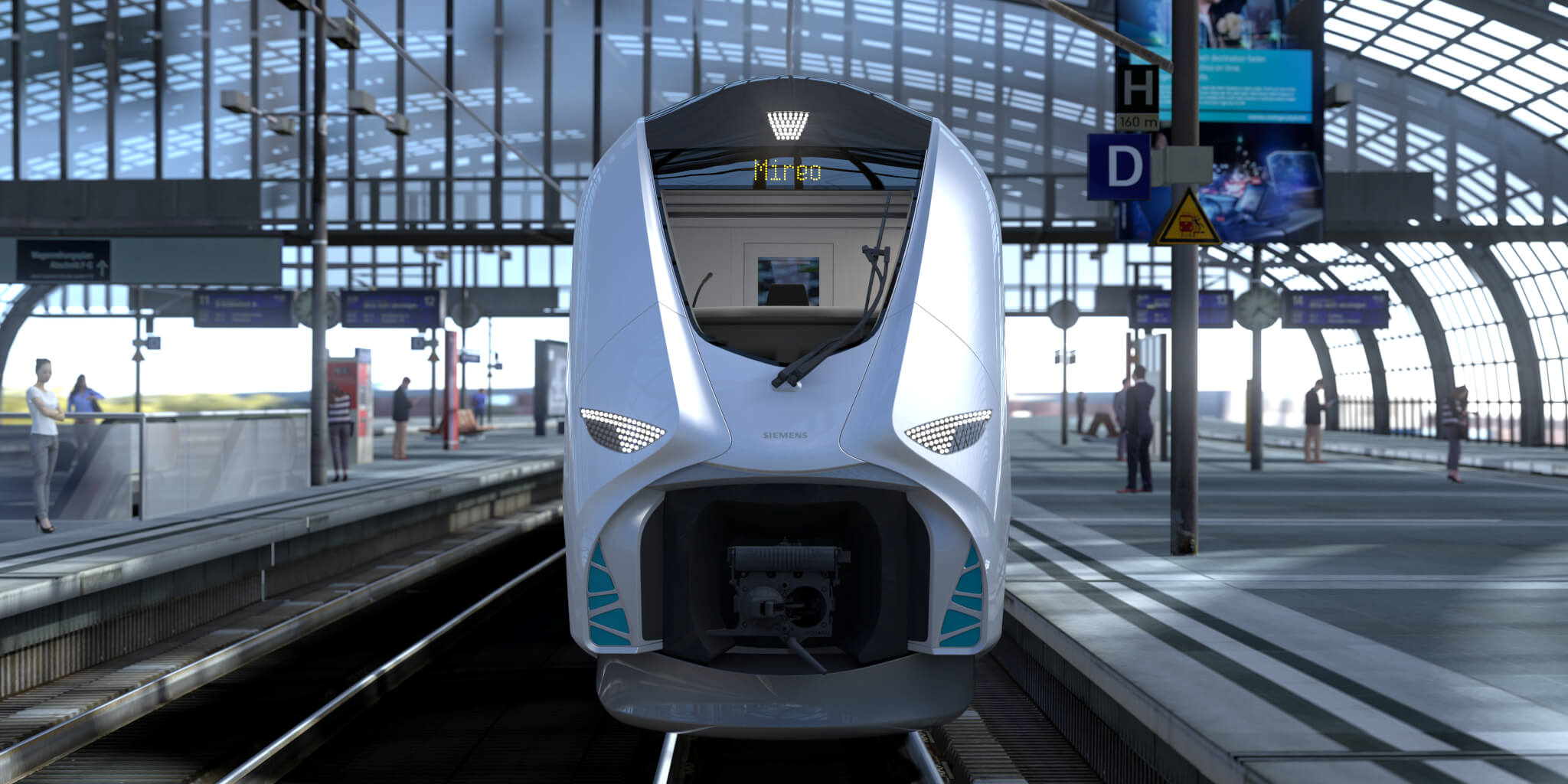 The Train: Mireo Plus H
Siemens Mobility will build the train. It will be based on its regional train platform, the Mireo Plus. It will be a two-car unit with hydrogen drive. The Mireo Plus H will have the same power output as electric multiple units and a range of 600km.
The Mireo Plus H will be equipped with a fuel cell and a lithium-ion battery. The three-car version would have a range of 1000km. The top speed of the Mireo Plus H is 160km/h.
Siemens Mobility says the train's life-cycle costs would be kept low thanks to low maintenance and servicing costs.
"Siemens Mobility and Deutsche Bahn are developing the next generation of the H2 traction system together – a complete system comprising of hydrogen train and infrastructure, including a new, innovative fast fuelling method of just 15 minutes. The train boasts a high tractive effort of 1.7MW for an acceleration of up to 1.1m/s2 and a top speed of 160km/h."
Refuelling Station
Deutsche Bahn will develop the refuelling station with the goal of refuelling the hydrogen train in the same time as it would take to refuel a diesel train – 15 minutes. The hydrogen will be manufactured by DB Energie using green electricity.
Specifically, DB Energie will manufacture the hydrogen fuel in a mobile refuelling station in DB's Regio facility in Tübingen using electrolysis. This method uses electricity to split water into its constituent parts – hydrogen and oxygen. Then, it is compacted in a compressor and stored in a mobile container. Prior to the refuelling process the hydrogen will be prepared and cooled in the adjoining refuelling trailer. Deutsche Bahn says that this mobile setup will allow it to test additional projects.
"This project is once again proof that Deutsche Bahn is not just a mobility company but also a technology company. The fact that we're manufacturing the hydrogen locally from green electricity and that we're refuelling the train as quickly as a diesel train demonstrates that the climate-friendly transport transition is possible. We have to reduce our use of fossil fuels to zero. It's the only way DB can become climate-neutral by 2050. We won't be operating a single vehicle powered by conventional diesel at that point."
Trial Running
Test operations are to take place in 2024. Running one regional train on green hydrogen will reduce carbon emissions over the course of the year by 330 tons. Over the year the train will cover approximately 120,000km. Deutsche Bahn says that alongside electrifying the rail network hydrogen is a further option for its goal of becoming climate-neutral.
One of the reasons the route in question was chosen is because of its varied topography.