Hynamics, EDF Group's hydrogen-focussed subsidiary, has signed a new partnership agreement with Alstom to reduce the time needed to refuel hydrogen trains.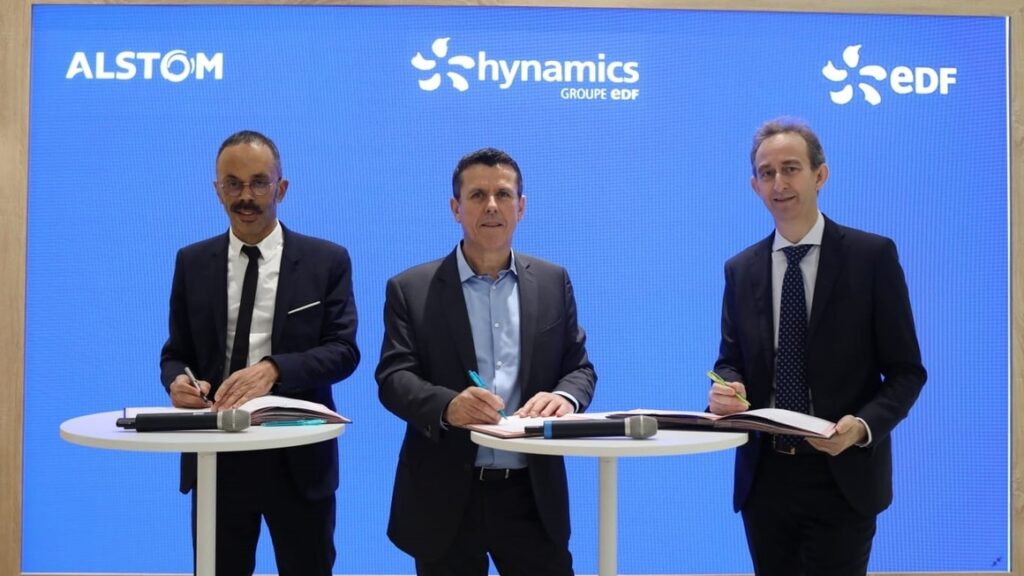 The ultimate goal is to define an international standard for hydrogen train refuelling that will reduce the time needed for trains to remain stationary while complying with safety rules and regulations.
Teams from both companies are already undertaking joint modelling, calculation and simulation work in this area.
Next year the results of this work will be tested at the Les Renardières EDF Lab; one of Électricité de France's three R&D centres located in Écuelles, France.
Here, a hydrogen production station, a compressor up to 450 bars and storage racks will be used to recreate the filling circuits and test the equipment.
At the signing, the two companies said:
"This partnership will enable us to optimise the hydrogen distribution infrastructure and the rolling stock made available to operators.
"This is a project that presents many opportunities for the decarbonisation of transportation and the development of sustainable mobility."