Today, Siemens Mobility presented its hydrogen train Mireo Plus H at InnoTrans in Berlin.
The event was attended by Bettina Jarasch, Berlin Senator for Environment and Mobility and Deputy Governing Mayor, Guido Beermann, Minister for Transport in Brandenburg, Thomas Dill from VBB, the transport association for Berlin and Brandenburg, and Detlef Bröcker from the operator, NEB.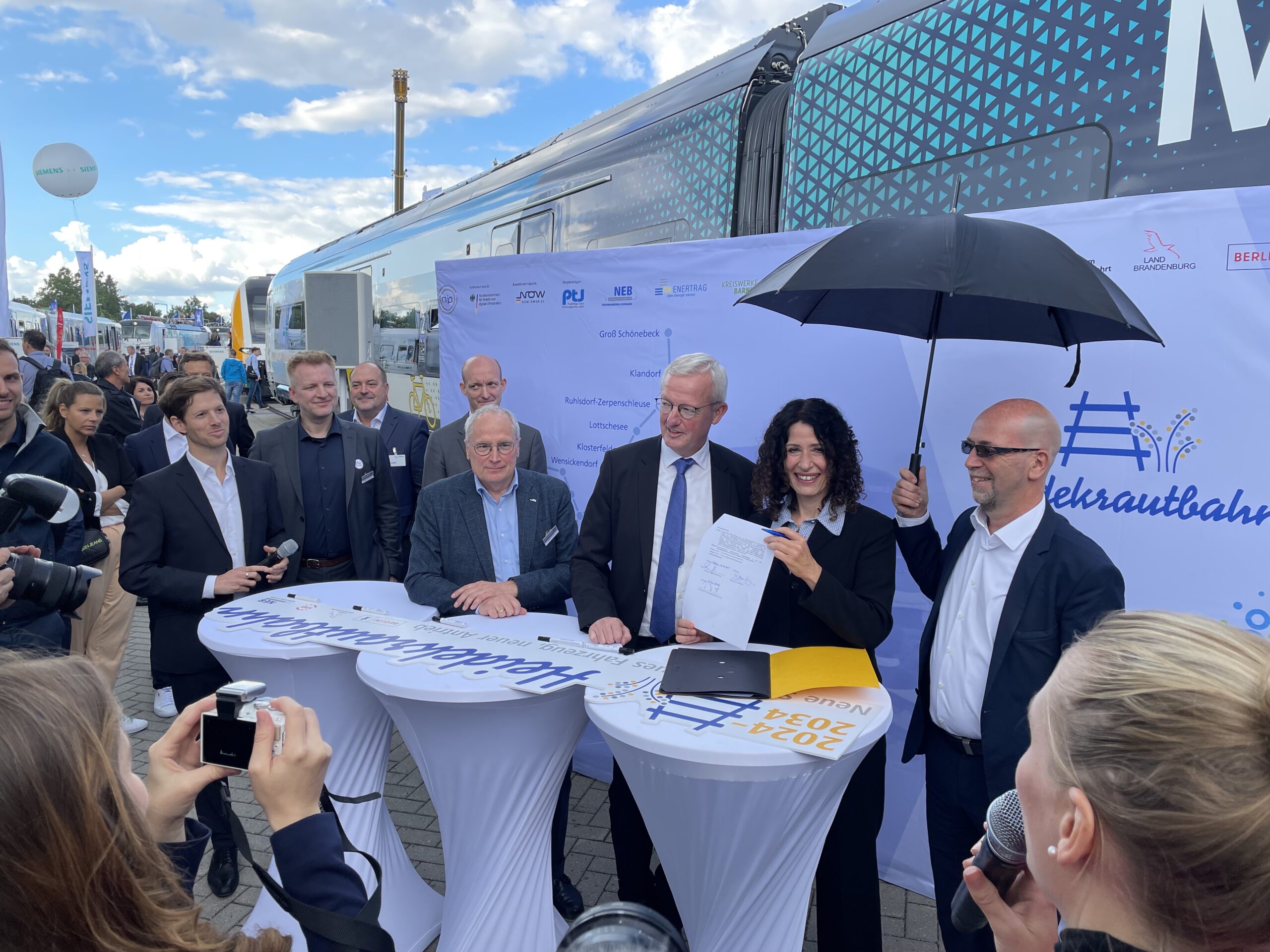 At the event, Bettina Jarasch also undertook the formal signing of the contract for the new trains, which will run on the regional 'Heidekrautbahn' route from 2024. This train is part of the i2030 project, which focuses on increasing rail services in the Berlin-Brandenburg region.
Addressing the attendees at the presentation, Ms. Jarasch said that when this project came to her, she was initially sceptical about hydrogen technology as she was aware the efficiency of hydrogen was around 30% and higher in battery technology. However, recent world events had demonstrated to her that energy diversity meant energy security and therefore it was good to invest in multiple traction technologies.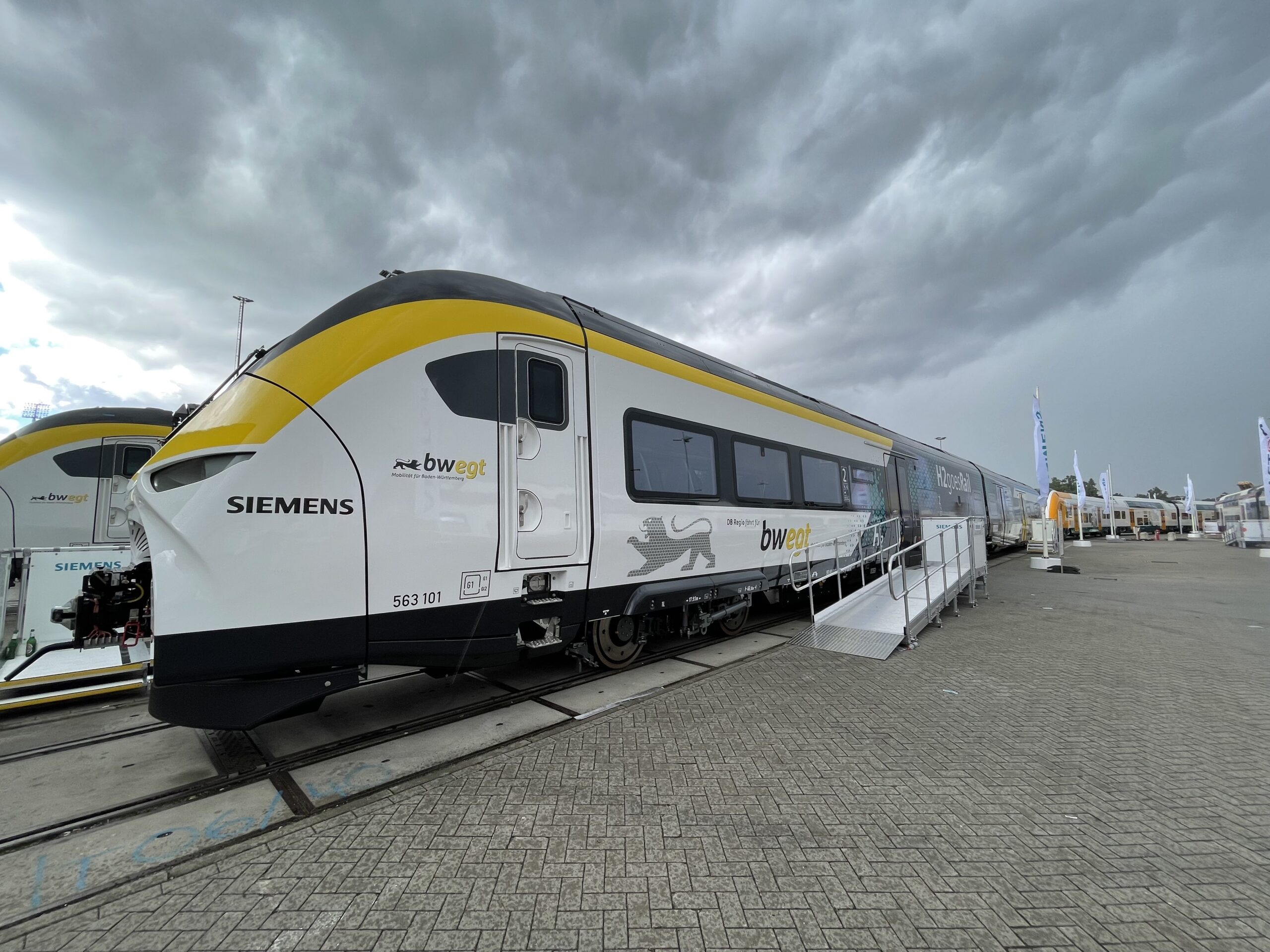 © a2b Global Media
The plan for the Mireo Plus H for Berlin-Brandenburg is for the hydrogen to be produced locally via electrolysis. This means water is split into its constituent parts using electricity. It's called 'green hydrogen' if this electricity is generated from renewables. Then this hydrogen is used as fuel on the train where the fuel cell turns it back into electric energy for use by the train.
Guido Beermann highlighted that the line this hydrogen train would run on was one that had been closed and was reopening to passenger transport. He was excited to be bringing more connections and services to the people of Brandenburg and Berlin.
At the same time he was excited that the investment in hydrogen technology was going beyond the rail sector. It has other applications such as buses and service vehicles such as garbage trucks. At the moment hydrogen production is expensive, but as it's scalable, it'll become cheaper too.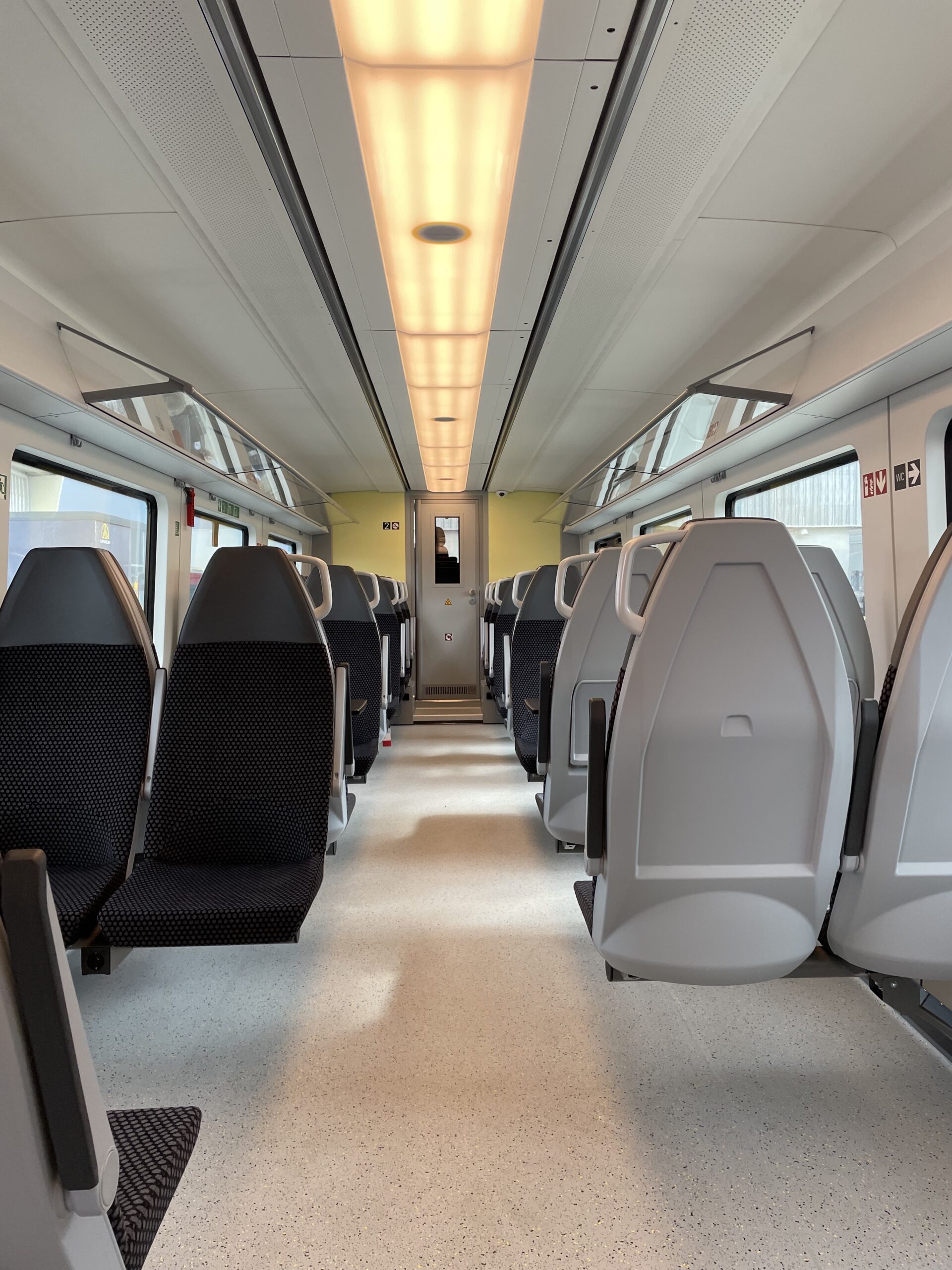 © a2b Global Media
Despite delays due to technical and financial reasons, meaning the Mireo Plus H is entering passenger service two years later than originally intended, the stakeholders involved look towards the future with positivity.
If fuelled with green hydrogen, the Mireo Plus H will save 520 tons of carbon dioxide per year.