CAF has begun dynamic track testing the hydrogen-powered demonstrator train developed for the FCH2Rail project.
This comes less than two months since static tests began at CAF's site in Zaragoza.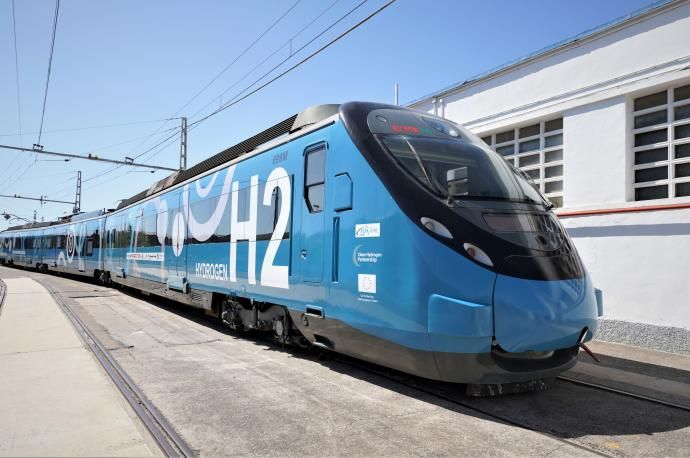 FCH2RAIL is a consortium of CAF, DLR, Toyota, Renfe, ADIF, CNH2, IP and Stemmann-Technik.
The project has a budget of 14 million EUR (14.22m USD), 10m EUR (10.16m USD) of which is being funded by the Clean Hydrogen Partnership –  formerly the known as the Fuel Cells and Hydrogen Joint Undertaking (FCH JU).
This is a European Commission agency dedicated to promoting the development of hydrogen and fuel cells.
The demonstrator vehicle is a RENFE Civia three-car commuter train that has had the new power generation system integrated into its existing traction system, making it the first bi-mode demonstrator train with hydrogen fuel cells.
During the dynamic tests, hybridisation of the fuel cells and the batteries will be optimised on routes specifically selected as representative of those that would be used for commercial services, with the train being extensively tested under a wide range of different power demand conditions.
As a result of these tests, the new system can be evaluated against the diesel trains currently in use on many routes.
CAF has been promoting the use of use of green hydrogen in the railway and passenger transport sectors for several years , with its subsidiary, Solaris, considered a leader in the hydrogen bus market.
Earlier this year the company signed a framework agreement with Iberdrola to partner on hydrogen-related projects.
Joint goals include improving the renewable hydrogen value chain with the highest safety, technology and competition standards in the railway and passenger transport sectors.