Rolling stock manufacturer Alstom and rolling stock owning company Eversholt Rail have signed a memorandum of understanding aimed at putting a fleet of hydrogen trains into passenger service.
This would be the first hydrogen fleet in the UK that was hydrogen-powered from the get go. The agreement outlines plans for an initial ten three-car hydrogen multiple units. These HMUs, which are to be built in Britain, will be based on Alstom's Aventra platform. Alstom said that "the intention is that final contracts for the fleet will be signed in early 2022".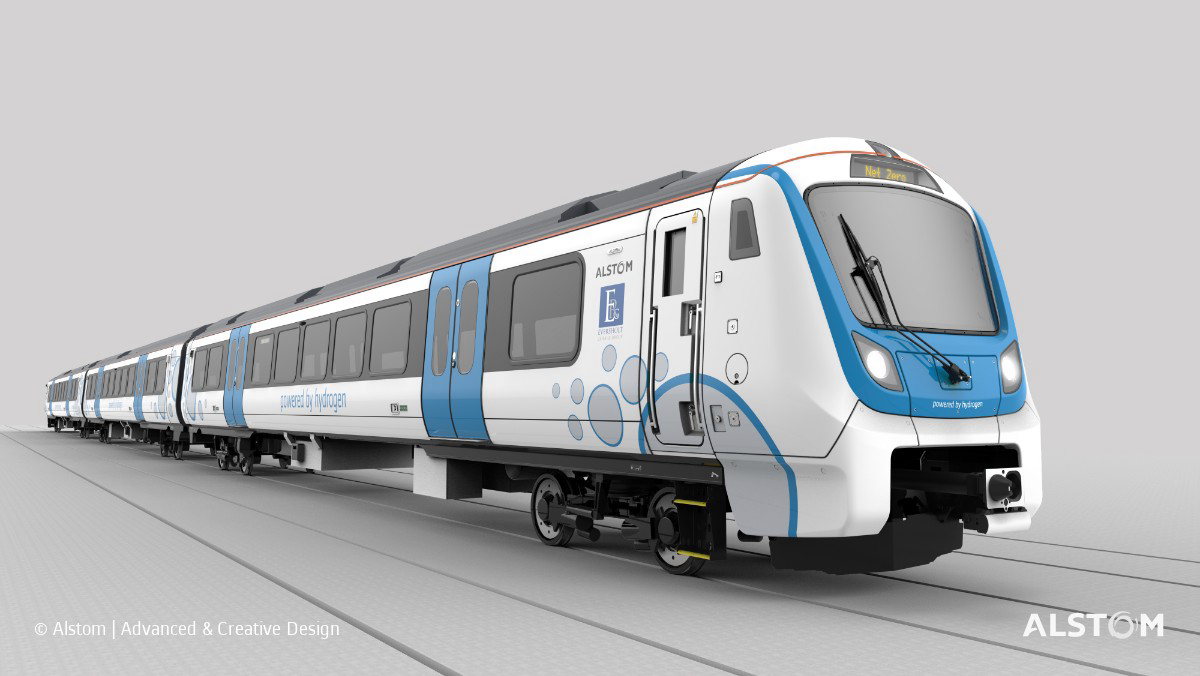 Alstom is also the manufacturer of the Coradia iLint, the first hydrogen train to enter passenger service. It is operational in Germany.