Metrolinx Publishes Hydrail Feasibility Study Report
Metrolinx has been investigating the feasibility of using a hydrail system for one of the largest and most complex rail upgrades in the world.
Recent advances in the use of hydrogen fuel cells (HFC) to power trains in other jurisdictions make it important that Metrolinx considers this clean technology. The Minister of Transportation announced in June 2017 that Metrolinx would be undertaking a feasibility study. Since then, Metrolinx has completed the study report and it is now available here.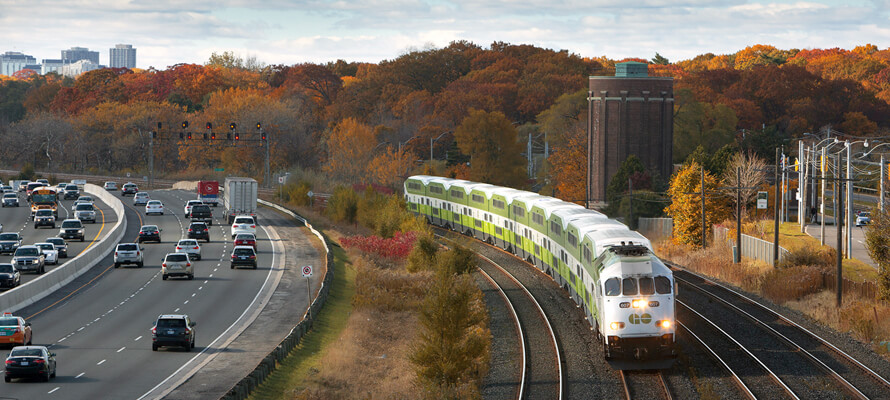 Hydrail Feasibility Study Report
Metrolinx recently released the Hydrail Feasibility Study Report. The study investigated the technical and economic feasibility of the Hydrail System using hydrogen fuel cells to electrify the GO rail service. It's an exploration of how hydrogen fuel cell technology, as an alternative to traditional overhead wires, can support the operation of a large scale commuter rail network.
Key Findings
It should be technically feasible to build and operate the GO Transit network using hydrogen fuel cell powered rail vehicles
The overall lifetime costs of building and operating the Hydrail System are equivalent to that of a conventional overhead electrification system
The implementation of the Hydrail System of this scale and complexity is innovative and presents a different set of risks as well as benefits, as compared to conventional electrification
The report is an important milestone and moves Ontario a step closer to implementing electrified rail services. To get more details on the study, read this Fact Sheet or download the full Hydrail Feasibility Study Report.
While the hydrail projects progress and Metrolinx continue to investigate which technology will be the right solution for the GO rail network, Metrolinx are still very much focused on delivering faster and cleaner electrified services in 2025.
Original press release © Metrolinx.
FOR ALL THE LATEST INFORMATION, NEWS, IMAGES, VIDEOS AND ARTICLES ON ALL ASPECTS OF ROLLING STOCK, PLEASE CLICK HERE.