Siemens Mobility and Turkish consortium partner Bozankaya won a contract to deliver 22 metro trains for the Green Line of Bangkok's Skytrain system. Siemens Mobility now says all 22 metro trains are with the operator and have started carrying passengers on the Green Line between Kheha Station and Kasetsart University Station.
The delivery consisted of 22 four-car trains. Siemens Mobility provided the bogies, drive and brake systems, auxiliary services and the project management, engineering, design and commissioning of the trains. The trains were manufactured at Bozankaya's plant in Ankara, Turkey's capital. Siemens Mobility will now maintain the trains for 16 years.
"The BTS Skytrain System is a very special success story for us: It's the first public rail transport system to be completed in the Thai capital and Siemens Mobility has delivered the elevated system as a turnkey project. We've provided full service for the system since its commissioning nearly 20 years ago and will continue to do so until 2029, ensuring that over 99 percent of the existing trains are available for service every day. With the addition of our new trains, capacity on the Green Lines will increase to over one million passengers a day while at the same time, offering users optimal passenger experience."
The Bangkok Skytrain operator, BTSC, awarded the Siemens-Bozankaya consortium the contract for 22 trains in May 2016. In addition, Siemens Mobility is supplying the traction power supply for the Green Line extensions.
Bangkok's Green Line (Sukhumvit Line)
The elevated metro line runs both northwards and eastwards from the central Siam Station. When it first opened in 1999, it ran from Mo Chit (north) to On Nut (east).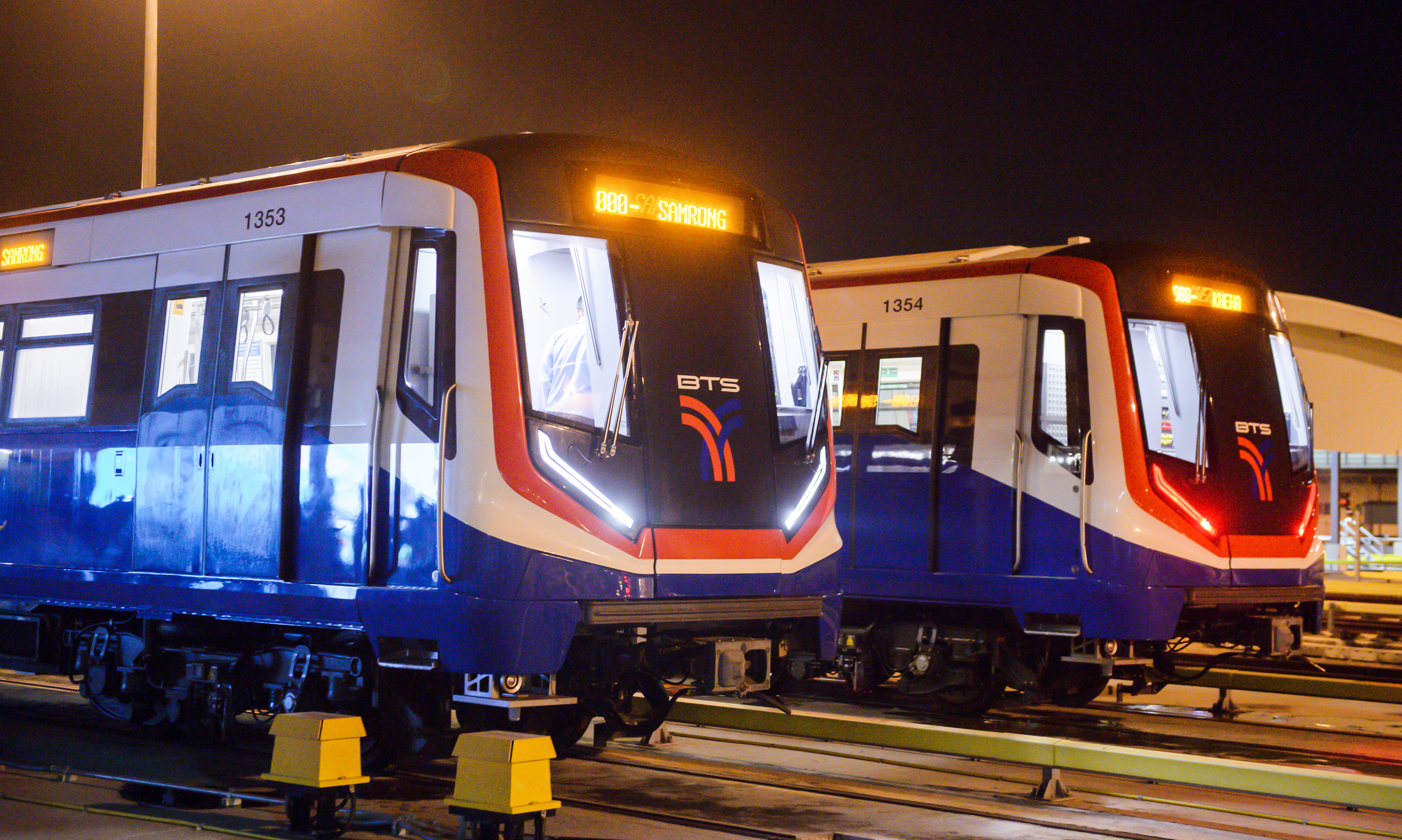 The first eastern extension became operational in 2011, while the second eastern extension to Kheha opened in December 2018. There are also two northern extensions, both of which are currently under construction. The first runs from Mo Chit to Saphan Mai, while the second extends from Saphan Mai to Khu Khot. Phase 1 of the first northern extension opened in August 2019, and Phase 2 in December 2019. Phase 3 and the second northern extension are due to open in late 2020.
There are also future extension plans both in the eastward and northward directions. Firstly, a 7km four-station extension from Kheha Station to Bang Pu (east). And secondly a 9km four-station extension from Khu Khot to the Eastern Outer Ring Station (north). Construction on this extension should be complete by 2029.
Also read: