Slovakian rail company Železničná spoločnosť Slovensko (ZSSK) has taken up the option to order a further five RegioPanter electric units from Škoda Group as part of the modernisation of its fleet.
This order is being supported with funds from the Slovak Republic's Recovery and Resilience Plan.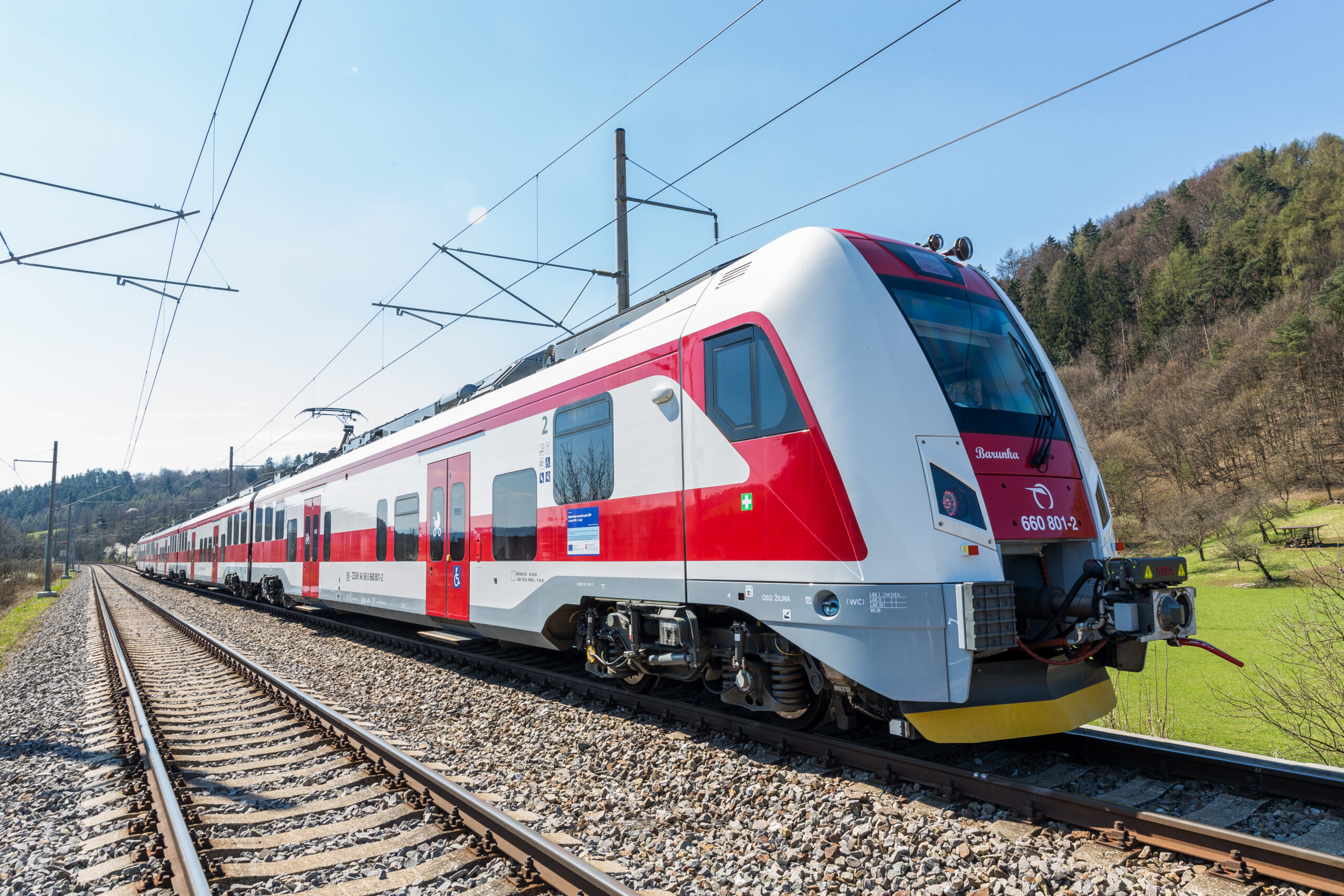 The original contract between ZSSK and a consortium of Skoda Group and ŽOS Trnava was signed in September 2021, when ZSSK ordered nine four-car, low-floor electric units, with an option for an additional 11.
The RegioPanter electric units are being delivered to Slovakia as two-system units, for 3 kV DC or 25 kV 50 Hz, with a capacity of 343 seats.
They're designed for operation on regional lines with a standard gauge of 1435 mm and a maximum speed of 160 kilometres an hour.
The sets also include multifunctional compartments for disabled passengers, prams or bicycles, as well as air conditioning, power sockets, wi-fi and audio-visual information systems.
Škoda and ŽOS Trnava have an ongoing relationship with ZSSK and to date have produced 25 of these units for the rail company. When fulfilled, this latest order will bring the total of ZSSK's RegioPanter fleet to 39.
"The Slovak railway is modernising significantly, and we're very happy to be part of it.
"We very much appreciate our long-term cooperation with Železničná spoločnosť Slovensko. Slovakia is a key country for our group where we have been developing our activities for a long time and we cooperate very intensively with our Slovak partners.
"This train is proof of the very good Slovak-Czech cooperation, and it is very important to highlight the excellent cooperation with ŽOS Trnava, with whom we are also developing cooperation on other projects outside Slovakia."
The nine RegioPanter units ordered in September 2021 will be deployed on lines in the Košice and Prešov regions – specifically on the Čierna n/Tisou – Košice – Prešov. Prešov – Košice (line No 188) and Košice – Michaľany – Slovenské Nové Mesto – Čierna n/Tisou (line No 190) sections.
The five new units are scheduled for delivery in 2025.