Cologne's public transport authority, Kölner Verkehrs-Betriebe AG, KVB, has chosen the consortium comprising Alstom and Kiepe Electric to supply 64 low-floor trams.
The order, worth 363 million euros, is based on Alstom's Citadis platform. Alstom's share in the contract is 60 percent, Kiepe Electric's is 40 percent.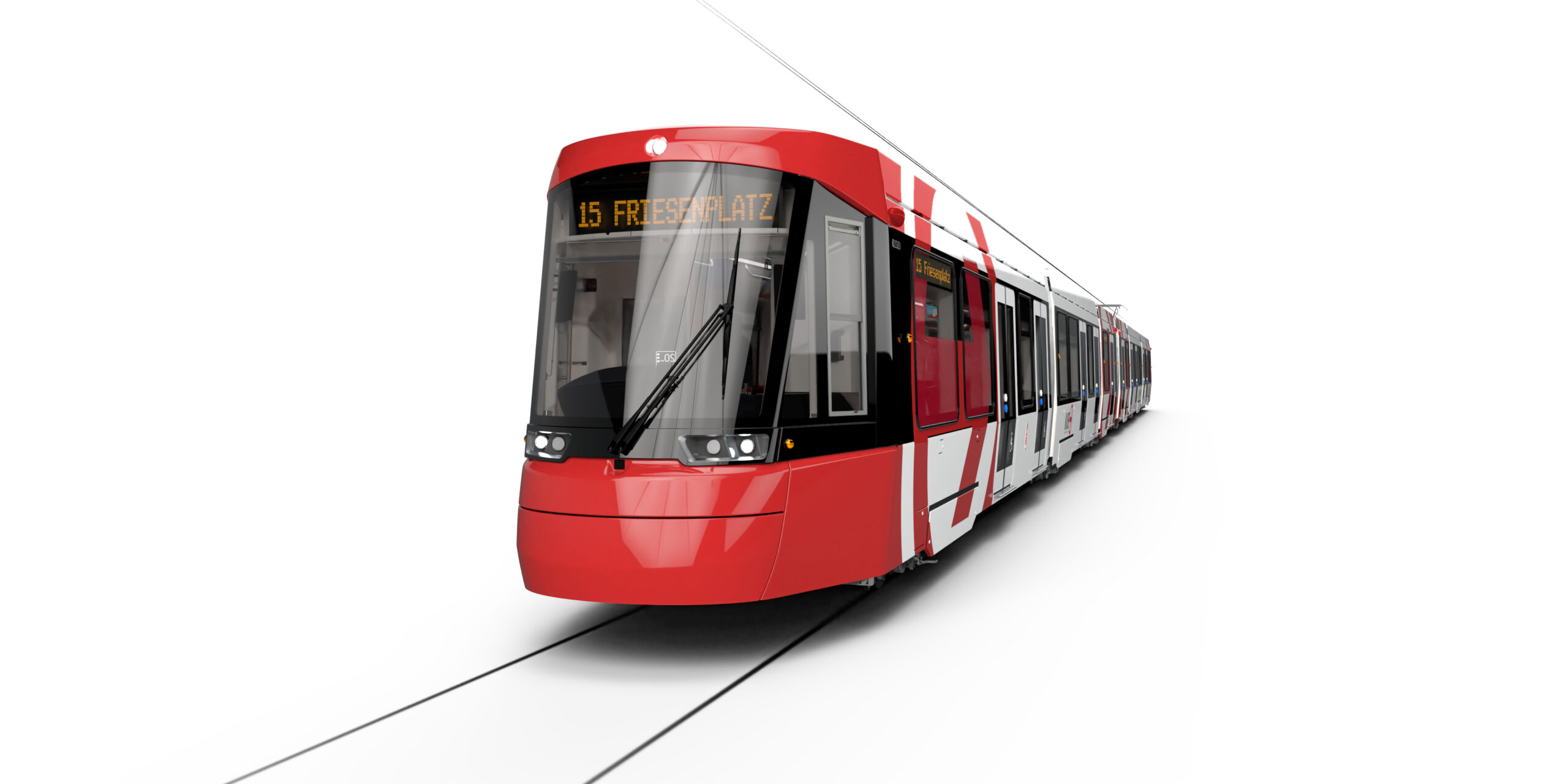 As the consortium leader, Alstom will manufacture 62 60m low-floor vehicles and two 30m low-floor vehicles at its site in Barcelona. Alstom's Le Creusot site in France will manufacture the bogies for this order.
Kiepe Electric meanwhile will be responsible for the trams' electrical components. It will manufacture these at its site in Düsseldorf and then ship them to Barcelona where they will be installed in the trams.
"Our trams will provide the passengers of the Cologne Public Transport Authority with the highest level of passenger comfort and will support the Cologne Public Transport Authority in successfully meeting the challenges of urban transport."
The first pre-series vehicles will be delivered to Cologne starting in late 2023. The series-production vehicles will then be delivered a year later, at the end of 2024. The contract includes options for up to 47 further vehicle units.
"This is the largest single order in the history of Kiepe Electric. We are proud and at the same time forward-looking that a joint technical concept from companies of the Knorr-Bremse Group was convincing in the tender. We will justify the trust placed in us by our partner Alstom and the Cologne Public Transport Authority with future-proof technology and strong service."
Citadis Tram Specifications
The Citadis trams will feature large windows and LED lighting inside. The individual seats will be generously proportioned and passengers will be able to get travel information from the large on-board screens. From an operational perspective, the trams will come with driver assistance systems, automatic dipped beam and rain sensors.
Each two-unit vehicle has a capacity of 195 passengers. There will be ten double doors on each side to maximise passenger flow. Adaptations specifically for the German market include pivoting bogies for vehicle flexibility. The car bodies will also be made out of steel.
Kiepe Electric will supply the drive, on-board and control technology as well as the traction converters. The Knorr-Bremse Group, which owns Kiepe Electric, will supply hydraulic braking systems (Knorr-Bremse). Knorr-Bremse already supplies the braking systems for Alstom's Coradia Lint and Coradia iLint trains and recently renewed this contract. Knorr-Bremse companies IFE and MERAK will supply the boarding systems and the air-conditioning respectively. This system will use a refrigerant based on carbon dioxide and waste heat from the engine to heat the passenger compartment.
To make the trams as safe as possible, they will also be equipped with a collision warning system.