Alstom and the Public Transport Authority (PTA) of Western Australia have signed a contract for 43 METRONET trains (246 cars). As part of the contract Alstom will also build a manufacturing and assembly plant in Bellevue. Delivering on an election commitment, at least 50 percent of the railcars will be built in Western Australia.
This contract is the biggest railcar order in the history of the Australian state. It is valued at 1.253 billion AUD (800 million euros), which is under the original budget of 1.6 billion AUD originally earmarked for this order.
Alstom Rolling Stock Contract with Western Australia
144 of the new railcars will replace the ageing A-Series, while a further 6 railcars will replace the existing Australind service. In total Alstom will design, supply, manufacture, test and commission 41 six-car electric trains and 2 three-car diesel trains. The contract also includes an option for a further 30 EMUs as well as two further options for five years of maintenance each.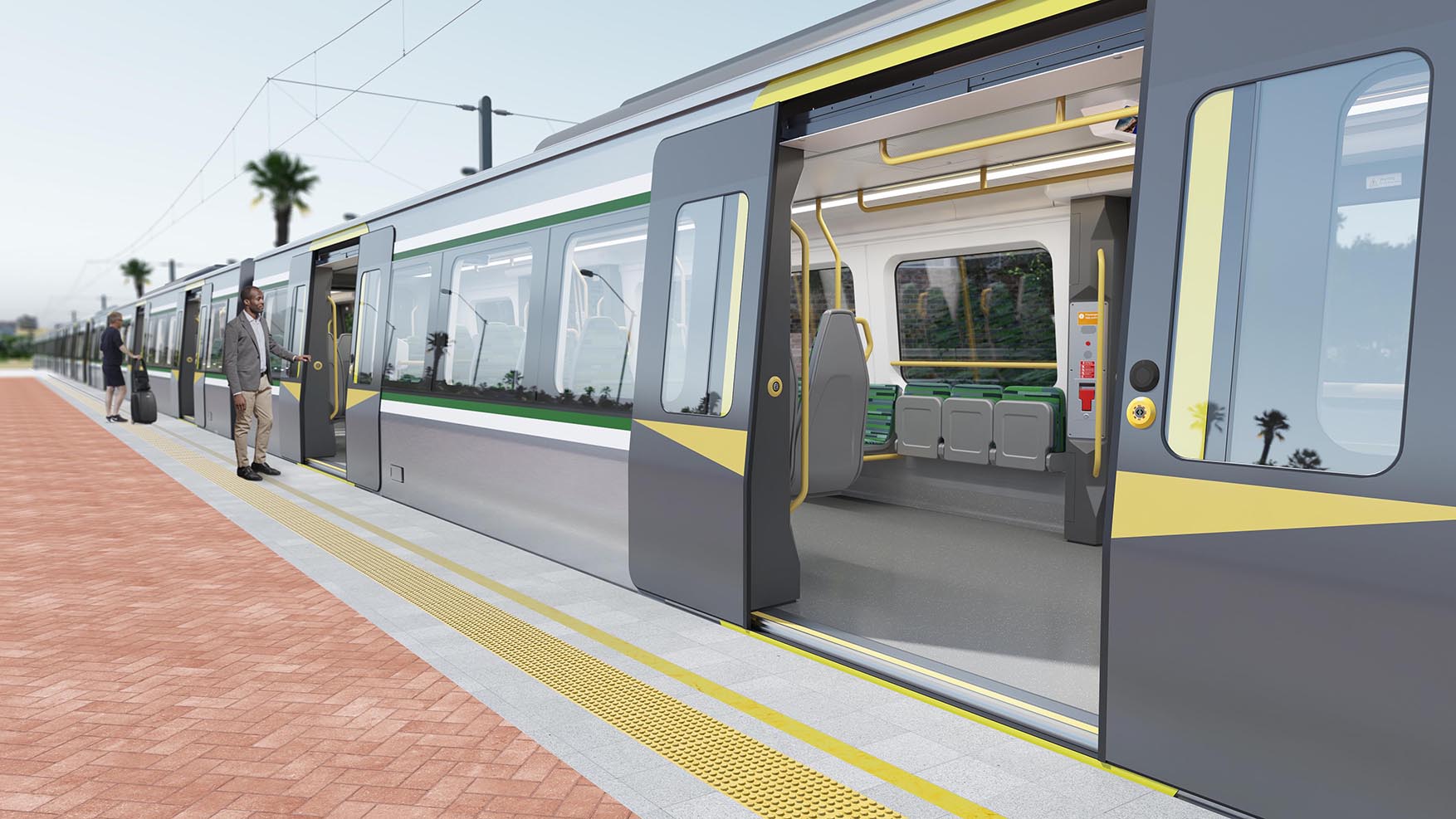 The first C-Series trains to leave the Bellevue plant will enter service in 2022. Delivery will continue for seven years. The Australind railcars should follow soon after, in 2022–23.
The six-car C-Series trains will have a capacity of approximately 1,200. That is an increase of around 80 compared to two three-car B-Series trains. They will feature three double doors per car for improved passenger flow. All the train doors will be fully accessible. The trains will be based on Alstom's X'Trapolis range of flexible suburban trains and have a service life of 35 years.
"The METRONET project provides a unique opportunity for Western Australia to manage Perth's projected future growth while re-establishing its railway manufacturing industry, creating jobs, investing in infrastructure and supporting local manufacturing and supply chains. We are delighted to have been awarded this contract and look forward to partnering with the State of Western Australia to deliver this significant project."
Manufacturing and Assembly Plant Contract
The Alstom manufacturing site in Bellevue, Western Australia, will measure 12,000 square metres. This site will also be responsible for the railcar maintenance for a period of 30 years. A minimum of 50 percent of the contract value is to be delivered locally. Up until now the majority of the trains in Western Australia were actually manufactured in Queensland. Only 2 percent of the associated work was done in Western Australia.
Construction of the Bellevue plant should start in 2020 and be completed in 2021.
By manufacturing locally, the cost per railcar is reduced – from 4.05 million AUD per railcar (last B-Series order) to roughly 2.97 million AUD per railcar for this current order of C-Series trains.
"This contract guarantees the century-old tradition of railway production will return to the Midland area once more following a 25-year hiatus. Not only is it more cost effective to build our railcars locally, it also provides hundreds of local jobs and training opportunities. We've secured a quality deal for the State, by bundling multiple railcar orders into one super-contract, we have encouraged the market to make very competitive bids for the work.
"Alstom will deliver the railcars over a 10-year period and will be responsible for maintaining the fleet for the next 30 years, ensuring ongoing work and opportunities for local businesses. I am proud to have overseen this project from its early policy stages in Opposition, as the Shadow Transport Minister, to this contract signing today.
"Importantly, this project will also deliver two three-car sets to replace The Australind and provide South-West residents with the reliable rail service they deserve."
Maintenance
The maintenance of the C-Series trains will take place at PTA's Nowergup depot. It will take advantage of Alstom's HealthHub™ predictive maintenance tools, which aim to optimise the performance and reliability of the rolling stock throughout their lifespan.
As a result of this project there will be major technological transfer to Western Australia, creating the most technologically advanced train manufacturing and maintenance sites in the country.
Also read: