Angers Loire Métropole has ordered 20 Citadis trams from Alstom, which will enter service from 2022. These trams cost a total of almost 55 million euros, and are in addition to the 17 Citadis trams which began operating on line A in 2011. The new trams are earmarked for lines B & C.
Alstom says it designed the Citadis trams with passenger experience in mind. At 33 metres in length and with 6 double doors per side they have a capacity of over 210. The tram also has platform-height floors to help with passenger boarding. Passengers can expect large seats, air-conditioning and a high-tech information system. 40% of the tram is covered with large bay windows for natural lighting. However, the trams also have LEDs with diffusers which will provide soft lighting. The design further features a video protection system for the safety of passengers. Alstom has sold a total of 2,600 Citadis trams to 23 cities in France and 50 cities worldwide. Collectively, the 2,600 trams have covered over a billion kilometres in the 20 years that they have been in service.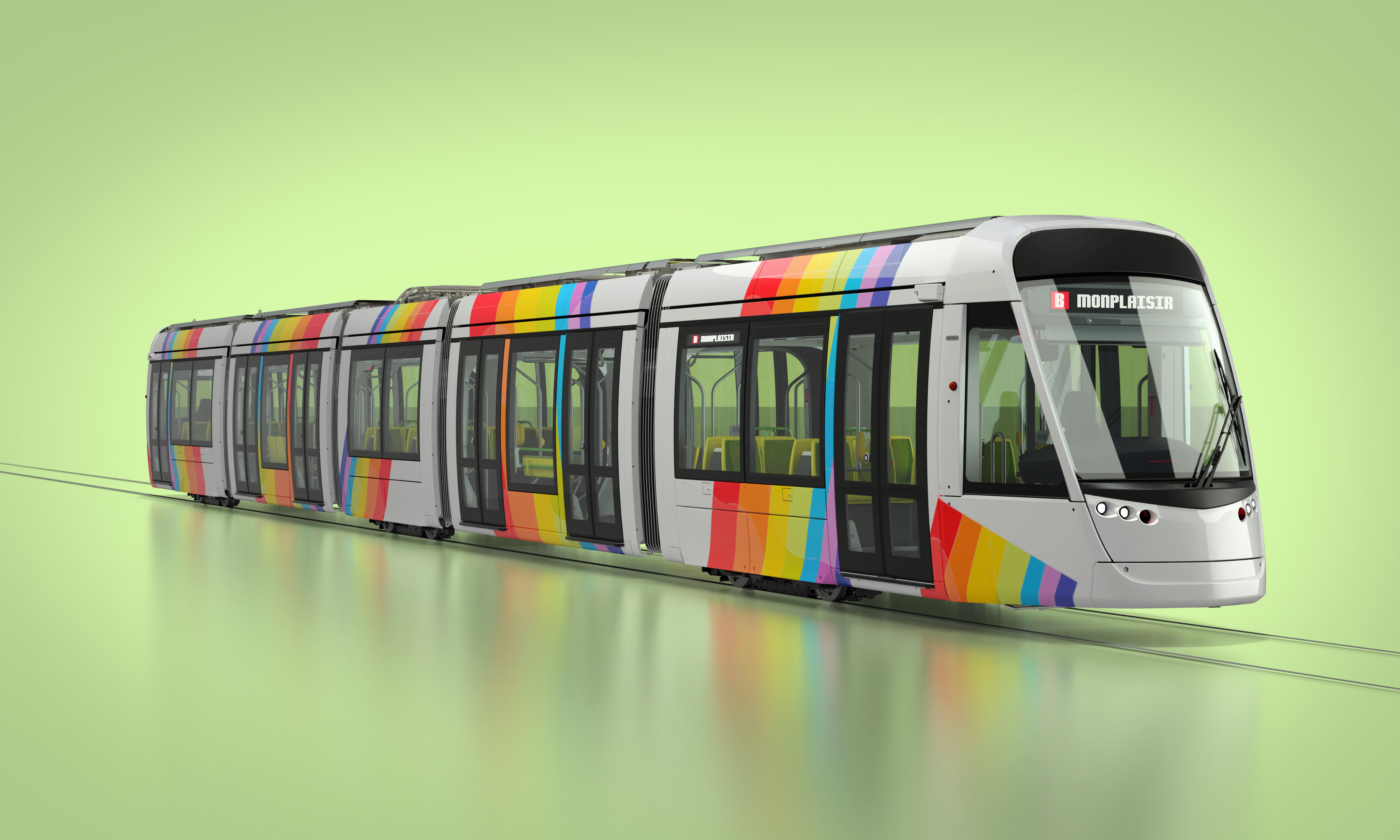 Economic and Environmental Benefits
Alstom's new generation Citadis tram is over 99% recyclable and is highly energy efficient. Its components are both accessible and standardised, resulting in readily available, reliable material. The new Citadis trams will be compatible with the trams already running on Angers Loire Metropole's 3 lines. They will use APS ground-level power supply to avoid the need for unsightly overhead lines.
"With these 20 additional trams, Angers Loire Metropole will own a total of 37 Citadis trams. We are extremely proud that the city of Angers has placed its trust in us again. This is a fine example of the performance of our products."
The Design Process
Out of Alstom's thirteen French sites, nine will have a part in the design and manufacturing process of the 20 trams. La Rochelle is in charge of design and assembly, whilst Ornans will cover the engines. Le Creusot will produce the bogies, Tarbes will be provide the traction drive equipment and Valenciennes will oversee the interior layout. Aix-en-Provence will make the tachometry system and Saint-Ouen will be in charge of design and infrastructure activities. Finally, Vitrolles will facilitate the APS ground-based power supply system, while the on-board electronics systems are the focus of Villeurbanne.
Also read: