DB Cargo is expanding its locomotive fleet: the freight operator has signed a framework agreement with Siemens Mobility for up to 400 dual mode Vectron locomotives.
The investment will amount to more than 1 billion euros. DB Cargo plans to use the new locomotives both for hauling freight and for shunting operations. As they will be dual mode, they will be able to operate with both electric power and with diesel. Siemens Mobility, which won the contract, will deliver its Vectron Dual Mode locomotives with specific adaptations in line with the intended deployment by DB.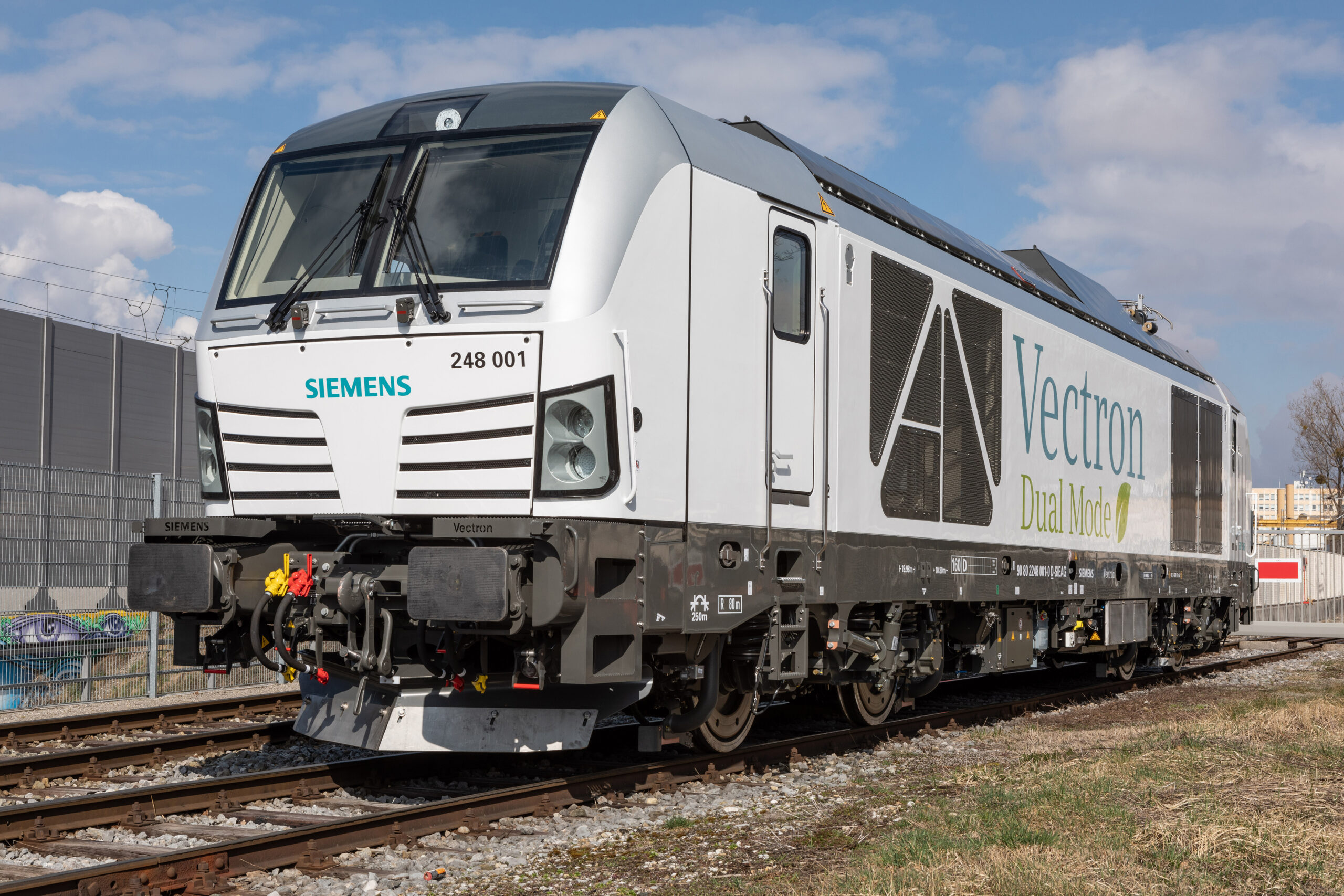 The initial order as part of this framework agreement is for 100 locomotives (DB class 248). Siemens Mobility first presented its Vectron Dual Mode locomotive at InnoTrans 2018. Delivery will begin in 2023.
"Dual traction power and double usage: we're growing and we're reducing the age of our fleet for our customers with modern, high-performance locomotives. We're also emphasising the environmentally friendly nature of rail. This locomotive is a good fit for us, because like DB Cargo it is big, green and powerful."
In order to get wagonload freight directly to customers' doorsteps, diesel locomotives remain necessary. This is because even if the main railway line is electrified, the last mile mostly requires a diesel engine. The dual mode locomotive can operate on both systems. This minimises the use of diesel fuel and therefore of carbon emissions. DB estimates that these new locomotives will generate an annual saving of eight million litres of fuel and 17,000 tons of carbon. DB Cargo wants to equip around 70 percent of its diesel locomotives with innovative traction solutions by 2030.
The first order for a Vectron Dual Mode locomotive came from Railsystems RP GmbH in November 2019. Siemens will deliver on this order at the end of 2020.
Also read: