The Mass Rapid Transit Authority of Thailand (MRTA), Bangkok Expressway and Metro Public Company Ltd (BEM), and CH. Karnchang Public Company Ltd have officially opened the Blue Line extension to full passenger revenue service.
Siemens Mobility delivered the rolling stock: 35 new three-car trains. It delivered the rail infrastructure, namely 19 new stations and 28km of additional track. Siemens Mobility further installed the signalling equipment, built the traction power supply and developed a passenger information system. It implemented a SCADA (Supervisory Control And Data Acquisition) system, provided depot workshop equipment and dealt with system integration by incorporating the telecoms and platform screen door systems from ST Electronics Thailand. Siemens Mobility was responsible for the overall project management.
For the next ten years, Siemens Mobility will provide maintenance services.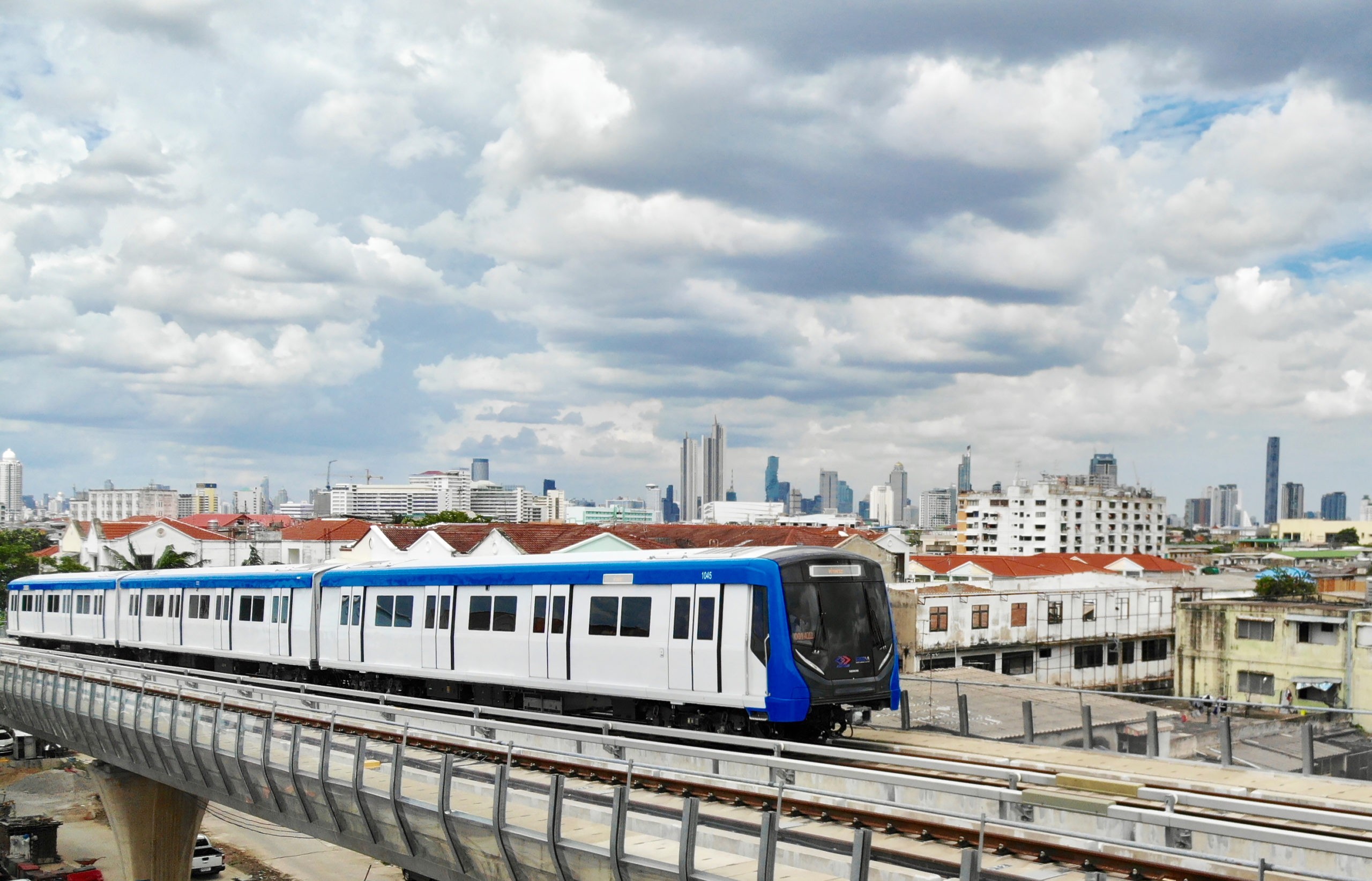 Having added 28km of track and 19 new stations, the Blue Line is now 48km long with 38 stations. It now features a circular loop across the Chao Phraya river with a branch line between Tha Phra and Lak Song. It is estimated that the Blue Line will carry half a million passengers per day.
"The completion of the Blue Line Extension is a significant transportation milestone for Bangkok. The ability to now move nearly 500,000 people via the Blue Line provides the city with a key mobility resource to assist in managing its continued growth.
"Siemens Mobility was able to help deliver this important project on schedule by providing one system. It's classic turnkey: because we are responsible for all aspects of this project, focusing fully on efficient operations from day one, and implementing perfect maintenance that guarantees unmatched availability."
Siemens Mobility delivered the initial Blue Line as a turnkey rail system in 2004. It was Bangkok's first underground metro line.
In 2017 then, Siemens Mobility won the extension contract. Revenue service on a key section of the extended line commenced in September 2019.
Each Siemens Mobility metro train can carry more than 800 passengers at a speed of 80km/h. They were primarily manufactured in Vienna, Austria, and then tested in Germany.
Other contracts Siemens Mobility has won in Bangkok are the Skytrain and the Airport Rail Link. It also delivered 22 four-car metro trains for the Green Line.
Also read: