Bangkok Skytrain: Bombardier Discloses Maintenance Contract Partner
In July 2018 Bombardier Transportation announced it had signed a 20-year maintenance contract with an undisclosed partner in southeast Asia.
Read: Southeast Asia: Bombardier Signs Rail System Maintenance Contract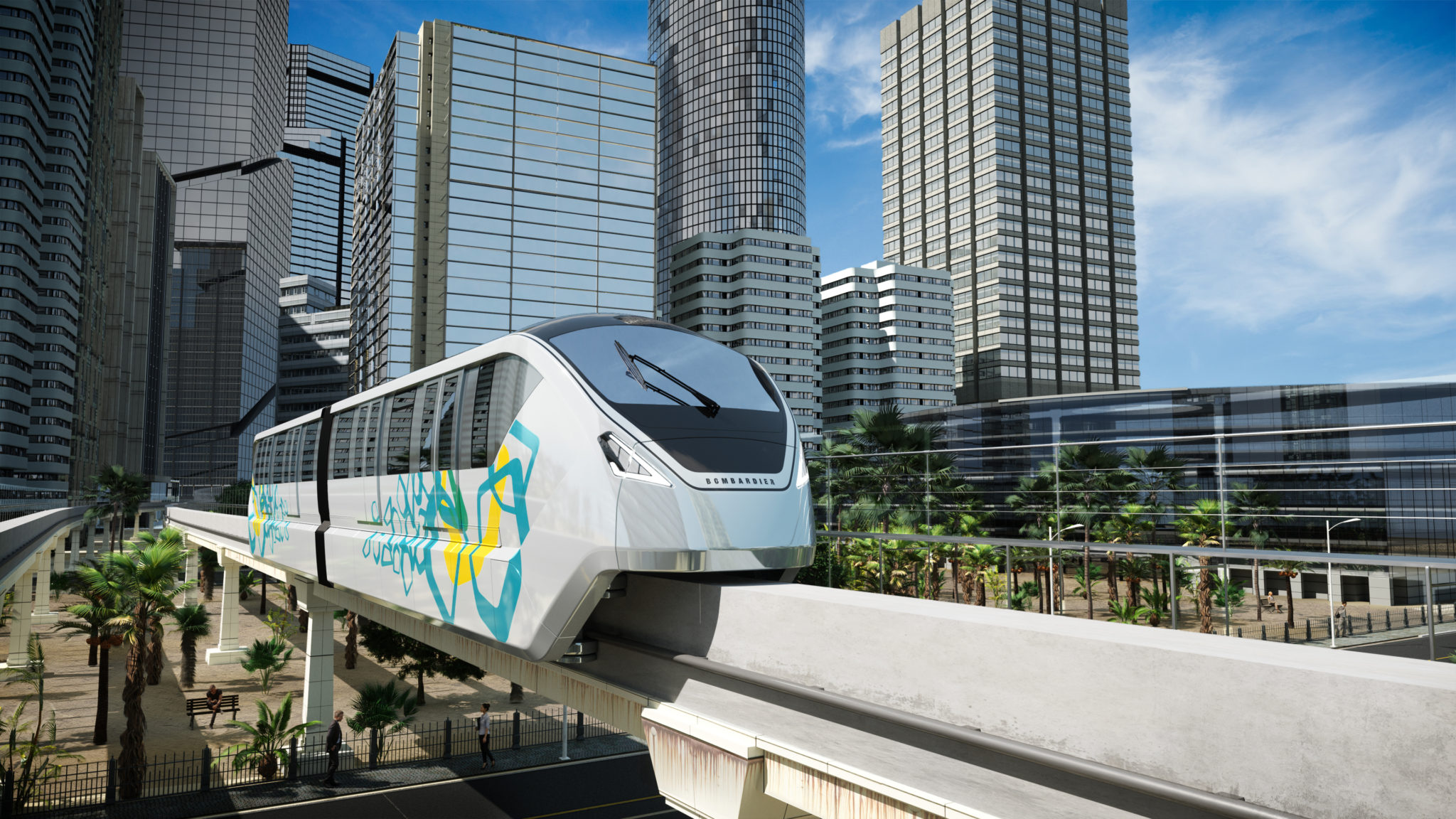 Today Bombardier has announced that this partner is Bangkok Mass Transit System Public Co. Ltd (BTSC). Bangkok has a monorail system known as the Skytrain that serves the Thai capital. The Bombardier rolling stock that this contract covers are the Bombardier INNOVIA monorail 300 systems that will run on Bangkok Skytrain's pink and yellow lines.
Khun Keeree Kanjanpas, Chairman of the Board of Directors, BTSC, said:
"Our focus is to ensure the highest levels of passenger safety, comfort and performance and this agreement ensures we will strengthen system performance by drawing on Bombardier's expertise to provide full continuity between delivery and maintenance of our new iconic system."
Gregory Enjalbert, Managing Director Thailand, Bombardier Transportation, said:
"This first long-term services contract for our INNOVIA monorail 300 system reflects the benefit we can bring to our customers throughout the full life-cycle of our systems, ensuring highest reliability and availability for the equipment maintained. We are very leased to continue our over a decade-long partnership with BTSC and to continue to contribute to Bangkok's urban development."
The maintenance contract covers 288 monorail cars, the Skytrain's guideway switches and depot equipment. Bombardier signed the contracts to deliver its INNOVIA monorail 300 systems for the pink and yellow lines in 2017. Bombardier says it has had its team in Bangkok since 1997, which now consists of more than 620 engineers and employees. The company is therefore able to offer a full life-cycle support system for customers in the region.