Alstom has signed a contract with Ferrovienord for 20 regional trains, type Coradia Stream, for Italy's Lombardy region.
The total value of this contract is 125 million euros. Alstom and FNM (which fully owns Ferrovienord) signed a framework agreement in November 2019. This contract is the second one placed under that agreement. Alstom will start delivery of the trains in June 2023.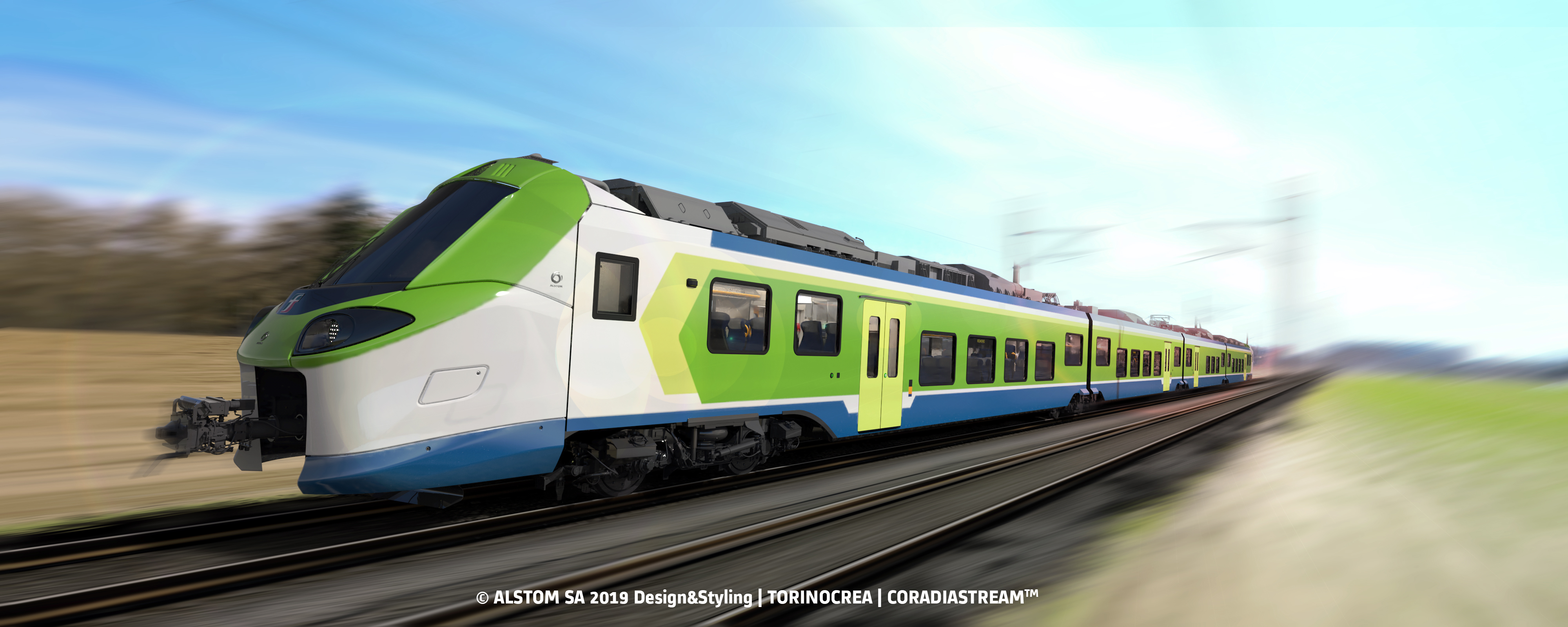 The Coradia Stream trains, named 'Donizetti' by the customer, are single-decker electric trains. They will be equipped with four traction motors and have a top speed of 160km/h.
Michele Viale, Managing Director, Alstom Italy, said:
"We are, as always, very proud to be working with our trusted partners FNM and FERROVIENORD to provide modern, comfortable and sustainable regional transportation in Italy. In the last 10 years, Alstom has delivered 54 regional trains for Lombardy. The new generation of Coradia Stream represents the best solution for meeting the increasing needs of both the region's travellers and the operator."
The Coradia Stream trains are adaptable. For example, the seating arrangements can be altered depending on need with more seats for long journeys and fewer seats for shorter journeys to optimise capacity. The interiors can also be adapted to reflect passenger priorities such as bicycle racks, vending machines, or work zones.
Alstom continues to work towards reducing its rolling stock's energy consumption, noise levels and vibrations to increase its environmental performance and comfort levels.
Alstom will manufacture the trains in Italy. The project development, the majority of the manufacturing and the certification will take place in Savigliano. The design and the manufacture of the traction systems and other component will take place in Sesto San Giovanni. Lastly, the on-board signalling systems will come from Alstom's Bologna site.