Alstom has won a contract with the Métropole Aix-Marseille-Provence for the renewal and automation of the Marseille metro. The contract is worth 430 million euros.
The Marseille metro consists of two lines. The contract requires Alstom to develop, supply and install the operating system and equipment to make automatic operations possible on both of them. At the same time Alstom will commission 38 new four-car rubber-tyre metros and modernise all the audiovisual passenger information in the stations. The new metro trains should enter service in early 2024.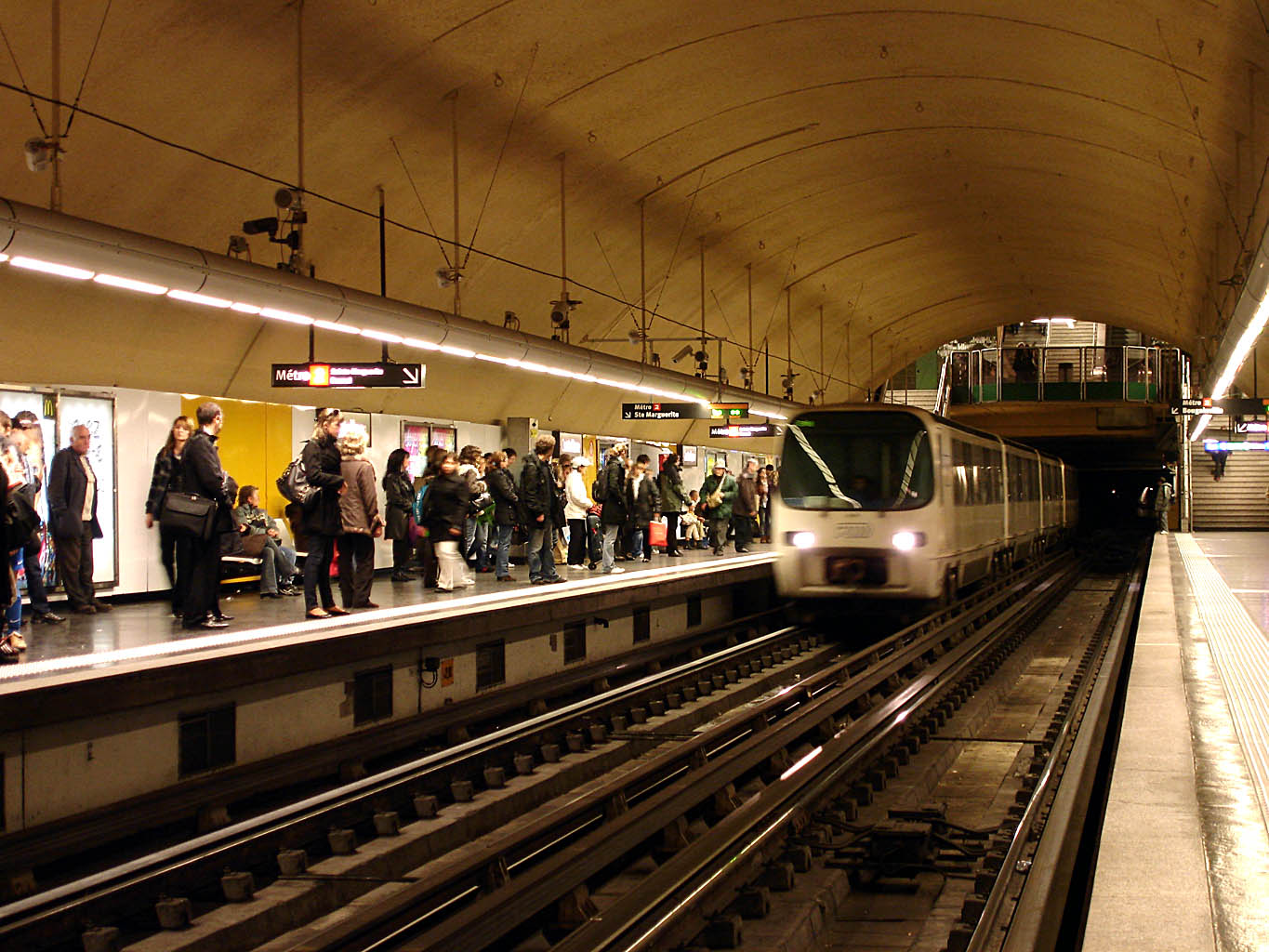 Initially – until mid-2025 on line M2 and 2026 on line M1 – the trains will operate in semi-automatic mode with drivers on board. After that they will switch to fully automatic operation.
"It is a great honour for us to contribute to modernising the mobility offer of Métropole Aix-Marseille-Provence. Our metro experts are already at work on several of our French sites to get started quickly with developments."
The existing MPM 76 rolling stock on the Marseille metro entered service in the 1970s and 1980s.
New Metro Trains for Marseille
Each new rubber-tyre metro train will consist of four cars and be 65m in length. Passengers will be able to move from car to car. Based on a calculation of four passengers per square metre, each train will be able to accommodate 500 passengers. Each train will have large bay windows, air-conditioning and modern passenger information systems. Alstom hired Marseille designers Ora-ïto and Fabien Bourdier to develop the trains' new look and sound.
Alstom submitted three designs to Métropole Aix-Marseille-Provence, which launched an online consultation so residents could comment on their preferred design. Certain features are inherent in all three designs: the metro trains will be environmentally friendly. 96 percent of the materials will be recoverable when they reach the end of their lifespan. They will also use 25 percent less energy than the metros currently in operation. This is because the new metros will feature electric braking, LED lighting and other optimisations.
Metro Automation System
Alstom will use its Urbalis 400 solution for the automation system. As this solution is already in place on more than 1,500km of metro lines, Marseille will benefit from a proven system.
400 people at six of Alstom's sites in France will participate in the project. The contract will also create employment along the supply chain, including in the Métropole Aix-Marseille-Provence itself.
Also read: