US: Bombardier Transportation has signed a contract with North County Transit District (California) to supply BiLevel rail cars.
The North County Transit District will use the eleven new commuter rail cars for its COASTER service, a service Bombardier currently also operates.
Bombardier and the NCTD signed the contract on 7 July, after the NCTD's board approved the agreement in April and after the California Transportation Commission approved funding at its meeting in June.
This purchase will allow the NCTD to increase service frequencies to 30-minute headways. It will also mean that ageing rail cars in the COASTER fleet can be taken out of service over the coming years.
The basic order is worth around 43 million USD (37 million euros). It includes eight coaches and two cab cars, which progress the 2050 Regional Plan issued by the San Diego Association of Governments. The order also includes a further cab car. On top of the basic order, the NCTD has the option to purchase up to 27 more cars.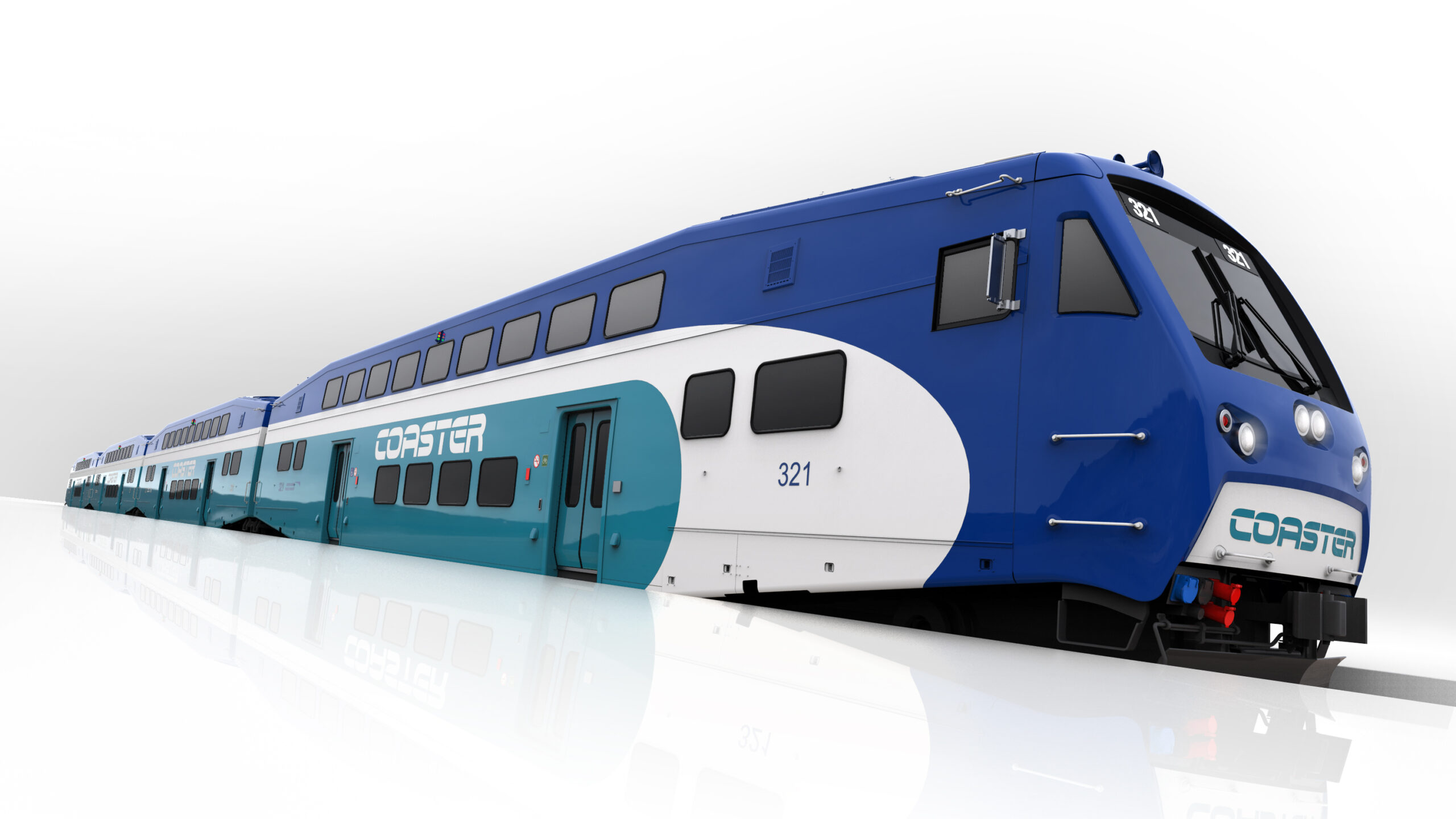 The COASTER Service
The COASTER service fleet currently consists of seven locomotives as well as 28 Bombardier BiLevel cars. The service runs from Oceanside to downtown San Diego – 66km with 8 stops. There are 22 weekday trips and 8 weekend trips. The current headway ranges from 45–60 minutes during peak times and more than 3.5 hours during off-peak periods.
The new cars will allow frequencies to increase to 30-minute intervals during peak times and 60-minute intervals during off-peak periods. That equates to 42 trains per day, i.e. almost double the amount to the current weekday level.
"As we look to the future, NCTD will be in a position to continue moving forward, offering customers an outstanding riding experience and providing increased service along the rail line.
"With these two additional trainsets in the fleet, commuters will have a number of train runs throughout the day to meet their needs; and that really makes the decision to try transit an easy one."
Bombardier will manufacture the rail cars at its site in Thunder Bay, Canada. It will deliver them in autumn 2022. They will then undergo testing and commissioning, after which they will enter service by the end of the year.
Also read: