Bombardier Transportation has completed its first ZEFIRO Express train for Västtrafik.
The ZEFIRO is Bombardier's offering in the high-speed rail market. The first completed train can now undergo testing and commissioning.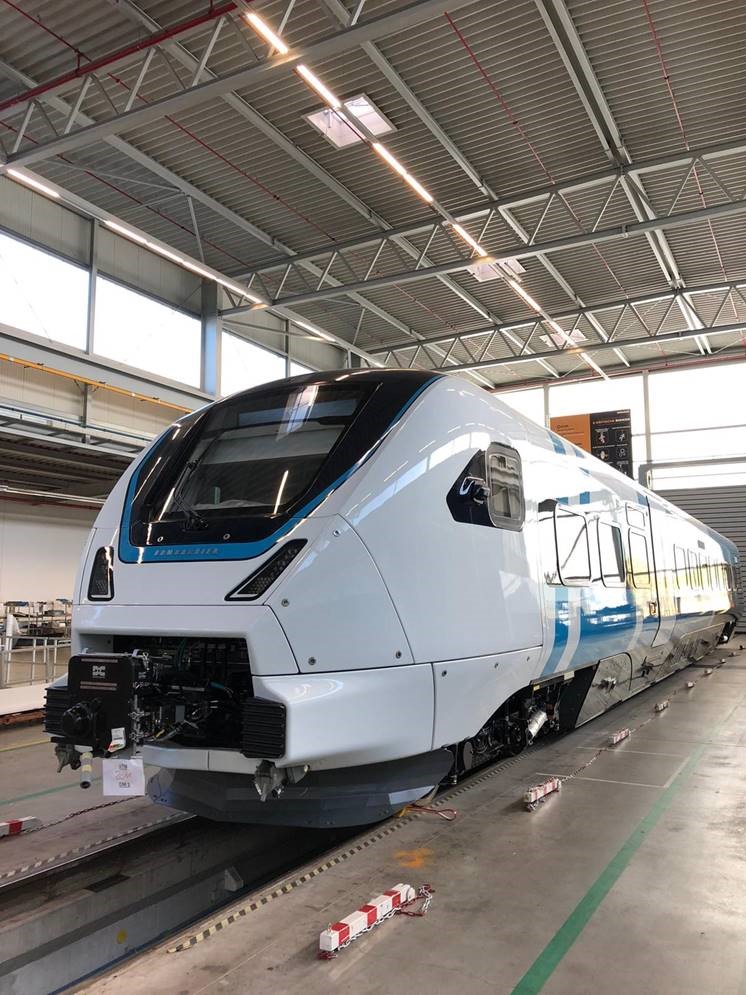 Västtrafik has ordered a total of 45 three-car ZEFIRO Express trains from Bombardier. The EMUs will have an operating speed of 200km/h. Bombardier is also equipping these trains with a winter package to make sure they run reliably in harsh winter conditions. For instance, they will feature a robust propulsion system, single-axle drive and very good slip-slide regulation so that they can operate in conditions of -40 degrees and snow drifts of up to 80cm deep.
including a robust propulsion system, a single-axle drive and very good slip-slide regulation.
"It is gratifying that the first of our new trains is ready to hit the testing phase. Now we will ensure that the trains live up to our high demands on safety and efficiency."
Västtrafik has accepted the first unit and given Bombardier the delivery certificate.
"Achieving the Delivery Certificate is a critical quality milestone in our schedule, and I would like to thank everyone in Västtrafik's team and our Bombardier team for their hard work to reach this goal. Next steps are to undertake a series of static tests to ensure all onboard systems and equipment are fully functional and safe, followed by dynamic testing where we will witness the first ZEFIRO Express train in motion for the first time in the safe environment of our purpose-built test track."
During the testing and commissioning phase the train will be put through its paces to ensure it performs correctly and meets all the relevant safety standards and efficiency standards. There will be both static and dynamic testing to check everything from the propulsion and train control systems to the wheels, bogies and braking systems, automatic doors, driver's controls and passenger information systems. Bombardier will conduct the tests at its Hennigsdorf site in Berlin, Germany, then deliver the first train to Sweden in 2021. Once in Sweden, the ZEFIRO Express will undergo extensive commissioning on Västtrafik's rail network.
As part of the contract Västtrafik still has options for 55 further trains.