Hitachi Rail has begun manufacturing the new intercity fleet for open access operator East Coast Trains (FirstGroup) at its Newton Aycliffe site.
The start of manufacturing of the fully electric trains heralds the beginning of a "new phase of train building" at the company's Newton Aycliffe factory. That's because the new trains for East Coast Trains Ltd, which will begin running services on the Edinburgh-London line from October 2021, incorporate a more extensive manufacturing programme than previous orders. For example, for this order the workforce will build the new fleet from empty aluminium shells.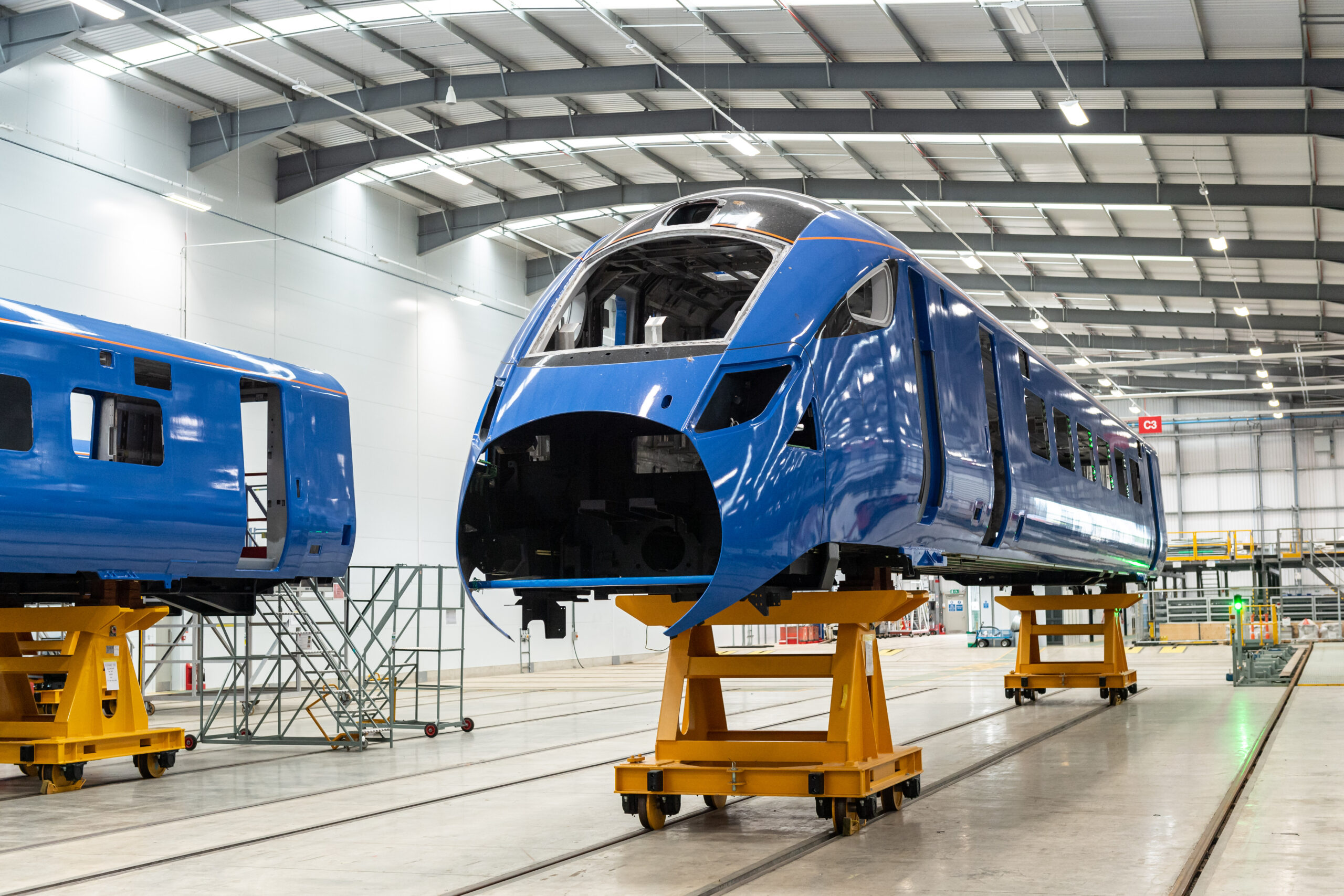 Responding to the impact of coronavirus, Hitachi Rail says it has been working hard to prepare the factory so that work on the East Coast Trains order can begin in a safe way.
The five 5-car Class 803 trains will carry passengers on the East Coast Main Line five times a day, calling at six stations, providing a sustainable alternative to flying for the capital connection. As an open access operator, East Coast Trains Ltd is also not subject to a franchise agreement and will run services competing with the current DfT-owned LNER operator (which runs Class 800 and Class 801 Hitachi Azumas).
Unlike the Azuma trains, the Class 803 fleet for East Coast Trains won't be fitted with a diesel engine. To ensure they can continue running in the event of a power failure, they will be equipped with batteries instead.
"Building these East Coast Trains signifies a new and exciting chapter for Hitachi Rail's UK factory.
"It is an important step as we increase our manufacturing capabilities and upskill our workforce at Newton Aycliffe, which includes a £8.5m investment in new welding and painting facilities.
"The increased skills of our workforce makes us well placed to deliver a number of highly significant orders over the next 12 months, and consolidate our place as a strategic North East manufacturing hub."
FirstGroup, which owns East Coast Trains Ltd, ordered the AT300 Class 803 electric trains from Hitachi in March 2019. The trains are being financed by Beacon Rail.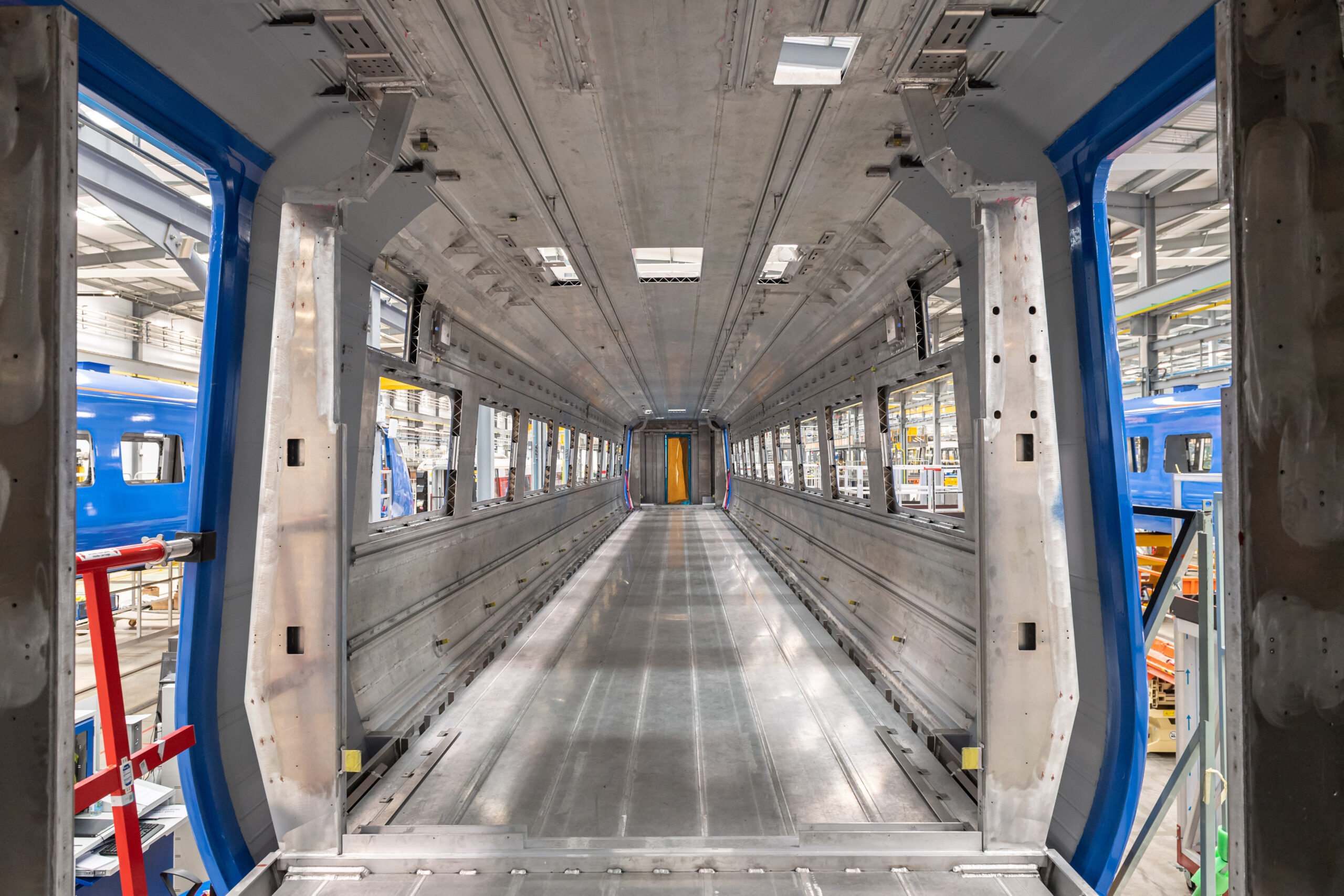 © Hitachi
The Office of Rail and Road first called for expressions of interest for open access operators to run additional services on the East Coast Main Line in 2015. FirstGroup got the nod one year later. The trains will have standard class only and average ticket prices will be 25 GBP.
Also read: