Hull Trains has received its first Class 802 'Paragon' bi-mode intercity train from Hitachi. The train operator has ordered five in total for a sum of 60 million GBP. Once in service, they will carry passengers between Hull and London King's Cross.
The manufacturer of the Class 802 'Paragon' trains, Hitachi, says it has incorporated Japanese bullet-train technology in the design. The trains are capable of accelerating more rapidly than their predecessors. They can also haul longer carriages, which in turn increases capacity.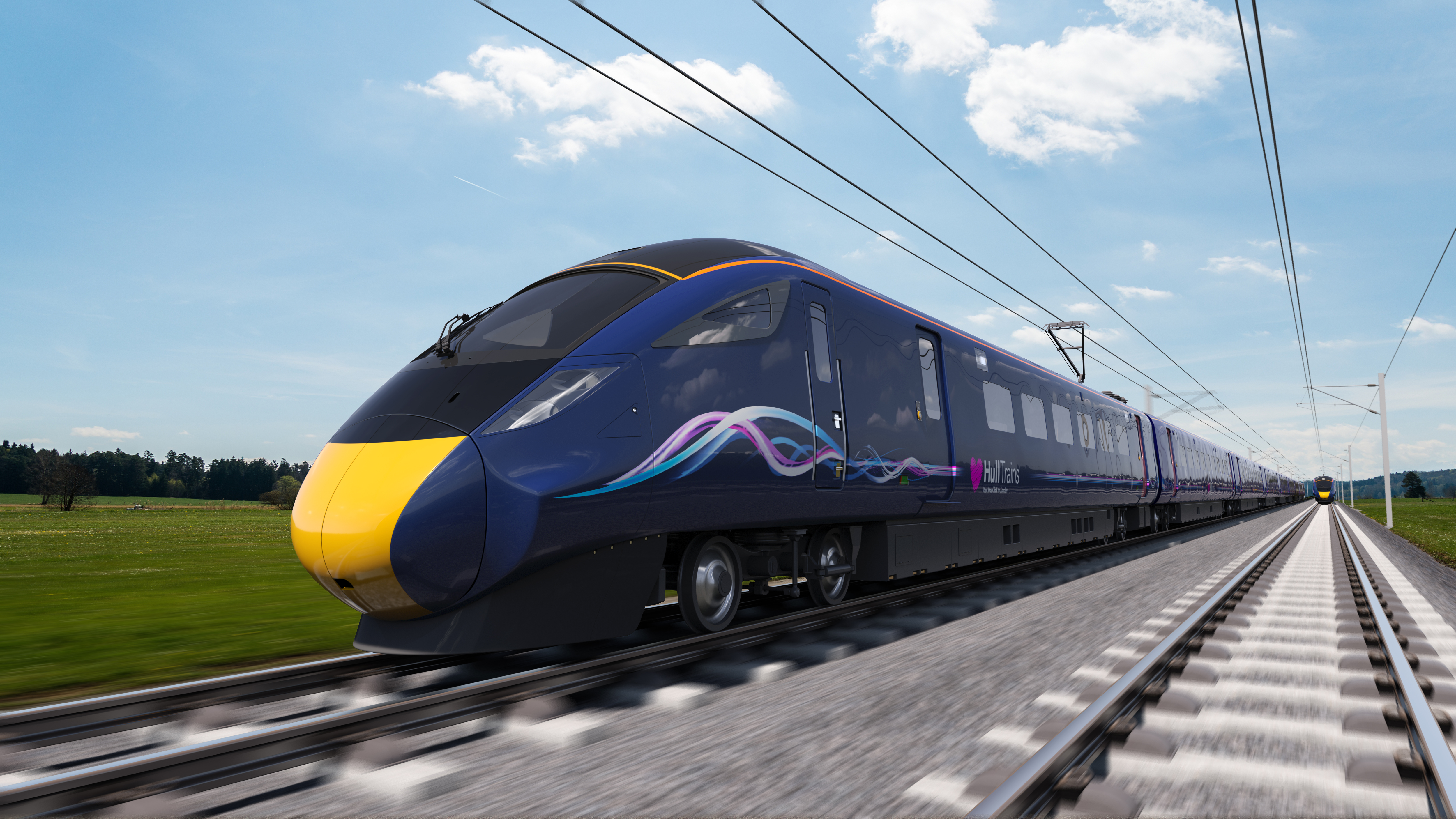 Once the five new trains are in service, Hull Trains will be able to offer an additional 5,500 seats per week. Hull Trains will roll them out gradually, with the full fleet operating by early 2020.
"We have made a significant investment in these hi-tech trains which will completely overhaul the current service as our customers know it.
"Not only will these trains give a smoother ride, they will be a lot more reliable than our existing trains, they will include complimentary Wi-Fi, plug and USB sockets throughout, a brand new at-seat trolley service and an even greater choice and improved quality of hot and cold food. We are increasing capacity on our trains by 22% which means more people are able to travel too."
Diesel-Electric Operations
Roughly two thirds of the railway line between Hull and London is currently electrified. However, as modern trains, the diesel engines on them produce lower levels of harmful emissions compared to the existing trains. Hull Trains currently runs 92 services been Hull and London every week. The new Paragon trains will be able to switch seamlessly between electric and diesel operation as required.
"These new trains designed using advanced bullet train technology have proven extremely popular, becoming the intercity train of choice on Britain's rail network. The trains' many benefits include no more diesel emissions when running on electric power, fast and free Wi-Fi, and greater comfort for passengers. With over 25,000 smart sensors on board each train allowing real-time monitoring, our maintenance team can ensure a reliable and efficient service for people travelling to and from Hull and beyond."
FirstGroup operates Hull Trains as well as Great Western Railway and TransPennine Express. They all now have Class 802s in their fleet (Intercity Express Trains and the Nova 1 respectively).
"This investment in five brand new trains demonstrates FirstGroup's commitment to Hull and our Hull Trains service. We're proud to have supported the local community and East Yorkshire's economy by investing in Hull Trains and growing the service over the years."
The new trains are called 'Paragon' after the Hull Paragon Interchange.
Also read: