United Wagon Company (UWC) has shipped 100 box cars from its Tikhvin site to Kuchukterminal, which is part of an international logistics group.
Including this latest delivery, Kuchukterminal is now in possession of 220 box cars that sit on 25t axle load bogies. The two companies began working together in 2017.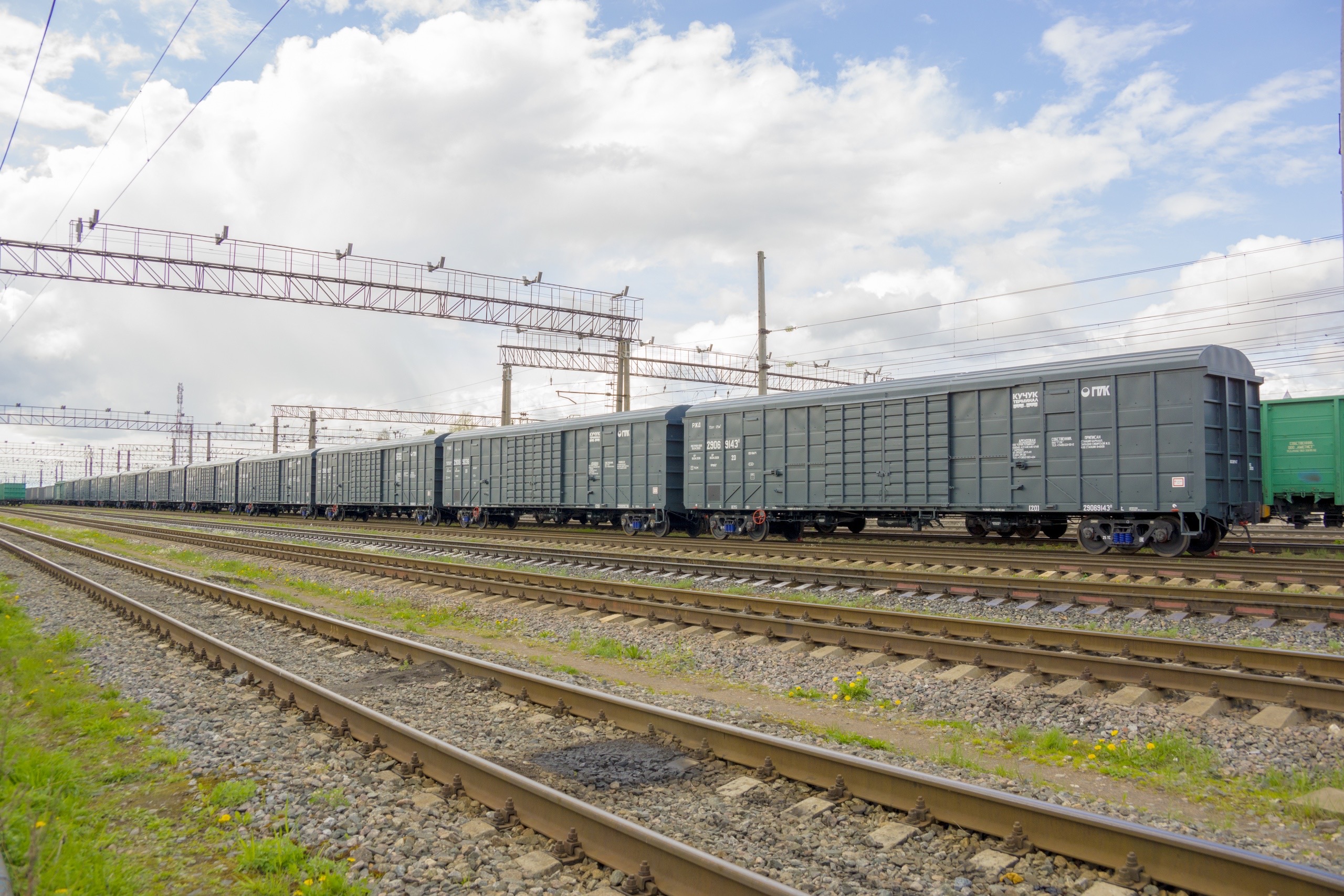 11-6874 Box Car
The 11-6874 box car is capable of transporting a wide range of both unit and bulk cargo. It has a capacity of 73t and a body volume of 175 cubic metres. The design has also been optimised with ergonomic solutions to make operating them more convenient.
The box cars' inner side walls can take the installation of non-detachable equipment as well as a non-detachable device to make opening the doors easier. The dimensions of the doorway make it possible for the cars to be loaded and unloaded with all existing types of forklift trucks.
The box cars come in various design options. There are upper and lateral loading hatches, which makes loading bulk cargo quicker and simpler.
The box cars sit on 18-9855 bogies with a 25t axle load.
"Our company is developing rapidly. We have been putting consistent effort into increasing our cargo fleet, in which box cars, including new generation cars manufactured in Tikhvin, represent a significant share. Cooperation between our companies has been growing for some years now, and our experience of operation of UWC's railcars has shown how they are more efficient and reliable than similar models available in the market. I am sure that the expansion of our fleet of new generation cars will further raise the level of our services rendered by us both in Russia and the near abroad."
UWC believes the box car market will be buoyant thanks to decommissioning. More than five thousand units will be taken out of service by 2022, which is equal to 8 percent of the existing box car fleet.
Also read: