Alstom has started manufacturing the metro sets for Mumbai's Line 3, following the unveiling of the life-size model in August. Alstom will manufacture a total of 31 trainsets, made up of 248 cars, at its SriCity plant in Andhra Pradesh.
The metro trainsets are being manufactured for Mumbai Metro Rail Corporation (MMRC). The Managing Director of Alstom India and South Asia, Mr. Alain Spohr, went to the SriCity plant to mark the start of the manufacturing process. Once the manufactured trains have undergone testing, Alstom will begin delivery, which will likely begin in November 2020.
"This will be the new face of transportation for the commercial capital of India. Mumbai is a global city and it is set to get a world-class metro experience. The trainsets are custom-designed for Mumbai. Themed on Dynamic Fluidism that takes inspiration from the city, the train prioritises high interior density layout to maximise space efficiency. The trainsets will be able to accommodate at least 3000 people on a single trip, easing daily commute for Mumbaikars."
The Contract Between Alstom and MMRC
The contract is worth 452 million euros. In addition to supplying 31 lightweight eight-car metro trains and providing the power supply for Line 3, the contract features a signalling element. Alstom will fit its Urbalis 400 solution – the latest permutation of Alstom's CBTC technology.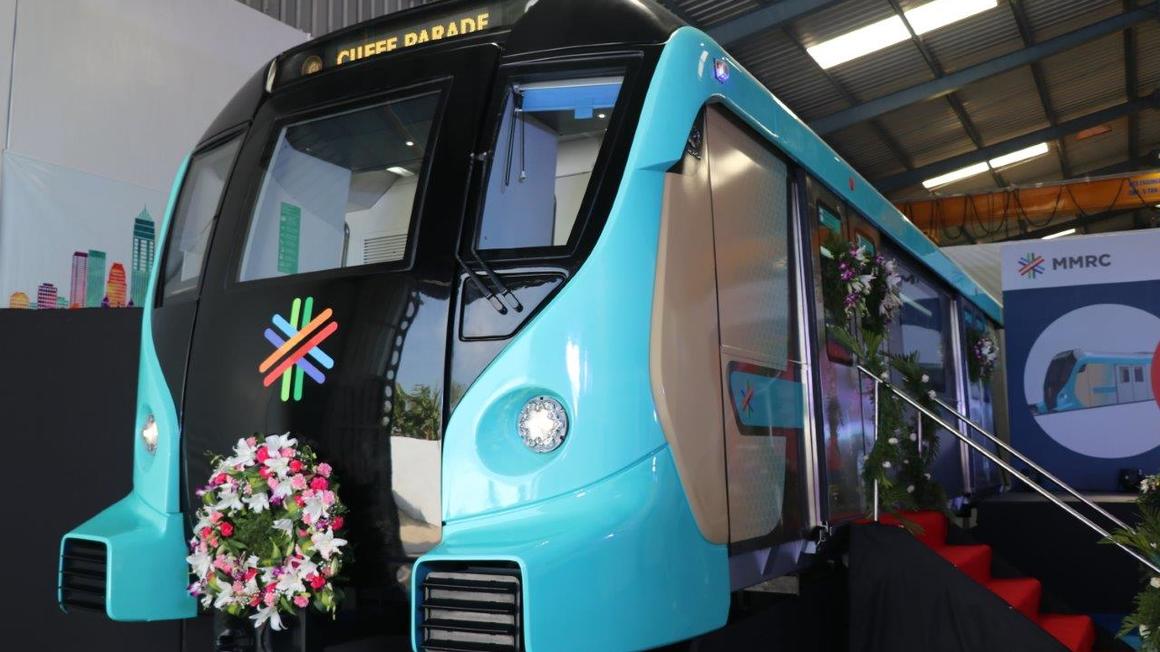 Overall, the signalling scope of the contract includes unattended train operation, computer-based interlocking and centralised train supervision. It further comprises an integrated telecom solution – CCTV, passenger information, passenger announcements and Gigabit system – as well as platform screen doors, and the electrical and mechanical supervisory control and data acquisition system.
"As announced earlier, we are on track to double our manufacturing capacity at SriCity – from 240 to 480 trainsets per annum. The factory is currently executing orders for Chennai Metro, Montreal Metro (Réseau Express Métropolitain) and Mumbai Metro Line 3. Alstom recently won a contract with Sydney's NRT to supply the rolling stock and signalling system for the next stage of Sydney Metro. 23 six-car fully-automated Metropolis trains for the project will be manufactured at our SriCity facility."
The trains will also have wider detrainment doors to allow swift evacuation in emergency situations. These doors will be fully accessible and each car will have a dedicated space for wheelchair users.
Efficiency of the Trainsets
The Aqua Line trains feature a regenerative braking system. The system works by converting energy lost in deceleration and storing it for later use. This significantly reduces the carbon emissions of the train.
Also read: