Spanish rail operator Renfe has chosen Alstom to manufacture 152 high-capacity X'Trapolis commuter trains.
This contract is worth in excess of 1.4 billion euros. The contract also includes the maintenance of 56 of the trains for 15 years, the supply of spare parts for the fleet and an initial stock of spare parts as well as their tooling.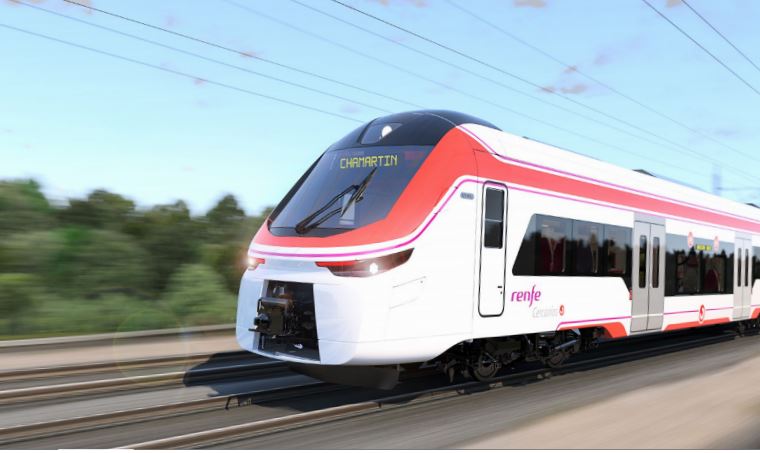 Each train will measure 100m in length and will have a capacity of 900 passengers. As a result, Renfe will be able to carry at least 20 percent more passengers per hour where they will be deployed, such as Madrid and Barcelona. The X'Trapolis trains will have a mix of single and double-decker cars to maximise capacity while also meeting accessibility requirements.
"We are immensely proud to have been selected by Renfe to supply this large fleet of latest-generation trains. Our solution is the result of long experience in design, engineering and industrialisation on a global level, and over 30 years of manufacturing trains in Spain. Furthermore, the fact that more than 80% of our suppliers are local Spanish companies, makes us very proud. The size and importance of this contract bears witness to the trust and confidence that has been built in the enduring relationship between Alstom and Renfe."
One of the ways in which trains can increase hourly capacity on a line is by reducing dwell time at stations. If passengers can board and alight more quickly, trains do not have to stop for as long. These X'Trapolis trains will have several access doors and large vestibules to allow efficient passenger flow for this reason.
Alstom employees have invested two years of work in developing this train. The project was overseen by experts at Alstom's Santa Perpètua site near Barcelona as well as the Madrid centres of excellence. The trains will be manufactured at the Santa Perpètua site.
Other countries that operate Alstom X'Trapolis units are Australia, Chile, South Africa and France.