Indian Railways has put the first Alstom Prima T8 electric locomotive into commercial service.
The 12,000-horsepower locomotives, which are locally given the designation WAG-12, are the most powerful locomotives on the Indian rail network to date. Alstom signed a contract for 800 locomotives with Indian Railways in 2015.
The electric locomotives will allow Indian Railways to run faster freight trains. Each one can haul 6,000 tons at a top speed of 120km/h. Intended for deployment on dedicated freight corridors, these locomotives will increase the average speed of freight trains in the country by around 25km/h. Furthermore, as they feature 'insulated gate bipolar transistors' (IGBT) propulsion technology, these locomotives will cut down on energy consumption as they will make use of regenerative braking.
"Alstom is very pleased to be delivering these electric locomotives to Indian Railways. The introduction of the Prima locomotives into the IR fleet demonstrates our commitment to the country. This revolutionary product which will be faster, safer and more environmentally friendly, and it will help write a new chapter for India's sustainable mobility journey. We are immensely proud to be a partner in this."
Under the 'Make in India' initiative, all 800 Prima locomotives are being manufactured in the country. Alstom's Engineering Centre in Bengaluru is responsible for the design. Meanwhile, one of India's largest integrated greenfield manufacturing facilities at Madhepura in Bihar is building the Prima T8 WAG-12 locomotives. The 250-acre site has a production capacity of 120 locomotives per year.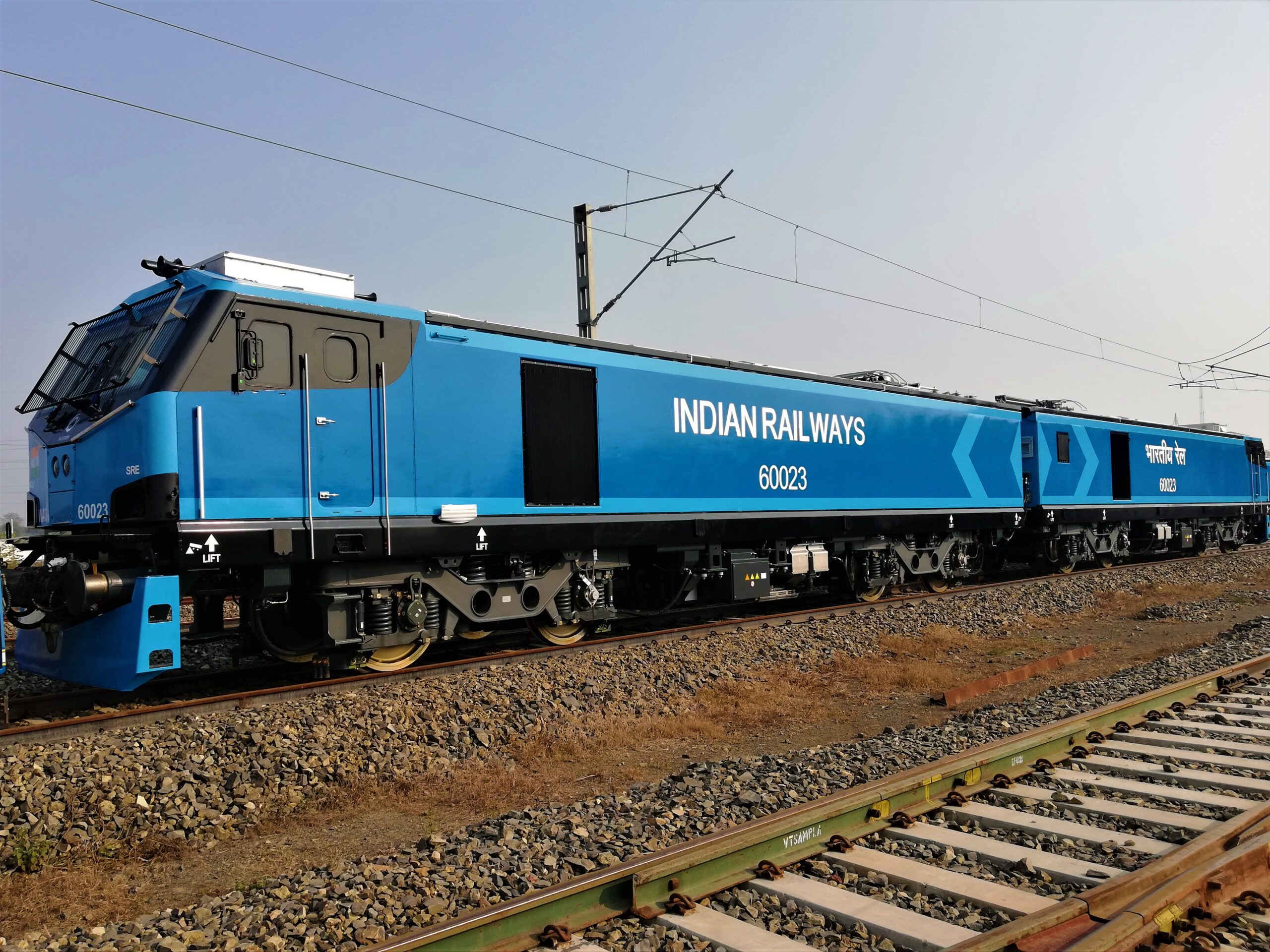 There are two cutting-edge maintenance depots, one in Saharanpur and one in Nagpur, which will ensure that the locomotives exhibit high service availability. The Saharanpur depot is already operational. The Nagpur depot is currently being built.
2015 Indian Railways-Alstom Contract
It was within the largest Foreign Direct Investment project of Indian Railways that Alstom and the Ministry of Railways signed a contract in 2015 worth 3.5 billion euros. At the same time they created a joint venture for the project. The contract was for the manufacture of 800 double-section 12,000hp electric locomotives for freight trains as well as maintenance for eleven years.
The contract scope also included building the manufacturing site at Madhepura and the two maintenance depots mentioned above. The project will create more than 10,000 direct and indirect jobs in the country.
Also read: