Estonian railway operator Eesti Liinirongid (Elron) has taken up the option to order a further 10 electric trains from Škoda Group.
The original order for six EMUs was made in February 2021. This latest request takes the value of the contract to approximately 147 million EUR (159.59m USD).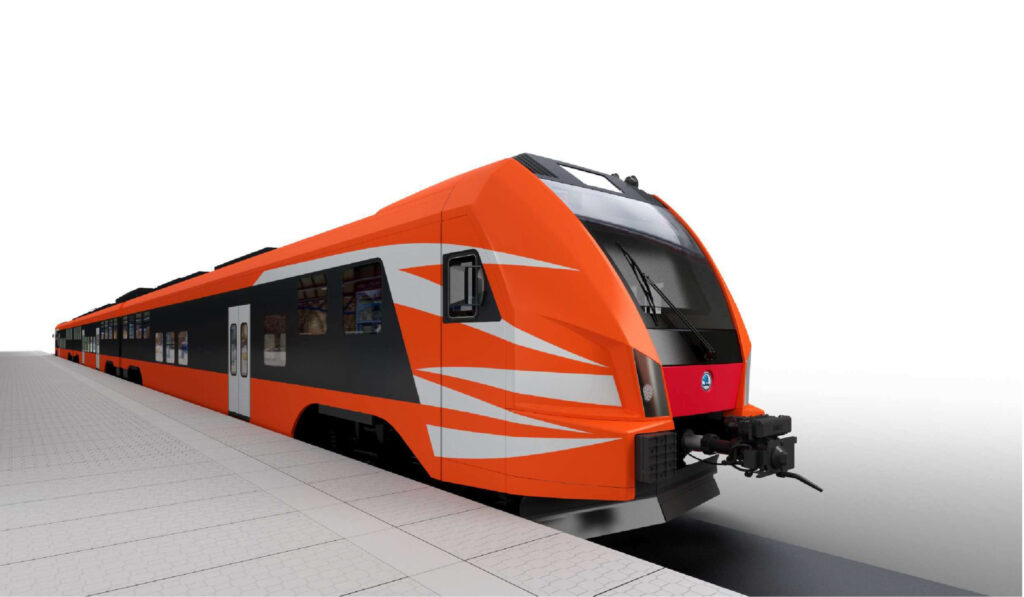 The EMUs are based on the RegioPanter platform, which was also used in the design of the trains for neighbouring Latvia. The Estonian trains will include first class carriages and catering cars.
"The new trains place great emphasis on passenger comfort. They have a low-floor entrance, space for two wheelchairs and four prams.
"Some of the seats are removable so that the train can be adapted to the current situation - in summer there will be more space for bicycles, in winter more space for passengers.
"Of course, there is air conditioning, a modern information system, WIFI, 230 V and USB sockets."
The first of the trains from the order, which now totals 16 vehicles, is already in production at Škoda's site in Ostrava, Czech Republic.
This production centre is well equipped to meet the specific requirements of vehicles for operation in Estonia. In addition to the wider track gauge, trains must be able to withstand challenging temperature conditions, especially in winter.
During 2023, the first unit will be completed and ready for testing. Škoda plans to then transport the second unit directly to Tallinn, where it will enter a parallel commissioning process.
These vehicles are designed as dual-system trains for 3 kV and 25 kV 50Hz power systems, so they can serve sections with older catenary and newly electrified lines, such as the section currently being built between Tallinn and Tartu.
This is scheduled for completion by the end of 2024.
"In 2022, Elron served 7.1 million passengers. The need for new trains is great, and last summer, the Government of Estonia approved the order for an additional ten trains.
"With this decision, Elron's fleet will get a significant addition over the next few years, growing by over 40%, which will significantly expand our opportunities to better serve passengers and intensify the timetables."
Delivery of the first six trains is expected to be complete by the end of 2024.