The Czech rolling stock manufacturer CZ LOKO has entered the Swedish and Norwegian markets, meaning that its rolling stock will now be present in 20 countries.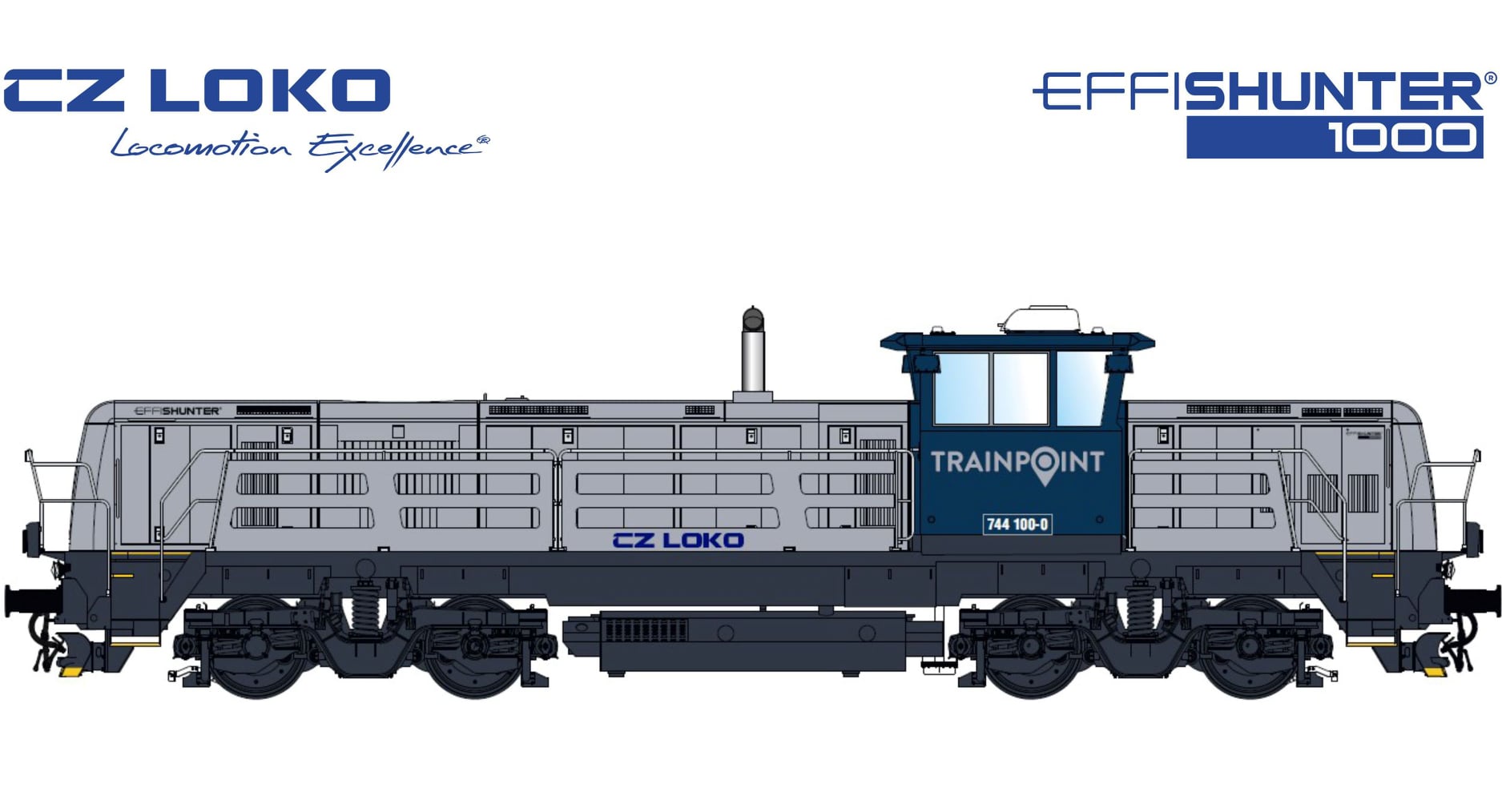 Norwegian locomotive leasing and maintenance company Trainpoint Norway has purchased the locomotive for operation in the two Nordic countries. The locomotive will be ready in 2021, after which it will undergo testing. It should begin trial operations in the first half of 2022. The approval process should also be completed by the end of that year. Following that, the locomotive will be submitted for approval by the Norwegian authorities.
"CZ LOKO convinced us with their broad portfolio of locomotives and the possibility of modular modifications for specific operating conditions. The locomotive will need adaptation for deployment in the northern regions of Scandinavia."
CZ LOKO already has locomotives operating in arctic conditions in Finland. The operator Fenniarail runs EffiShunter 1600 locomotives north of the Arctic Circle, with temperature lows of -40 degrees during the winter months. The new locomotive that will operate in Sweden – a four-axle EffiShunter 1000 – will be equipped with a CAT C32 internal combustion engine, the national automatic train control system and ETCS. As a result, the locomotive will be able to perform line service in addition to shunting operations.
"We see great market potential in Sweden and Norway. We know from negotiations with Trainpoint Norway that there are more than a hundred locomotives, many of them decades-old. Keeping them in operation will become more and more demanding not only due to age but also the absence of ETCS. These locomotives will need to be replaced in the coming years."
Part of this contract anticipates the future direction of Sweden's environmental policies. The country will ban the sale of diesel cars in the coming years and it is likely that the decision will also apply to railways at some point. Since the locomotive is modular, it will be possible to replace the internal combustion engine with batteries.
"We [...] appreciate that CZ LOKO has started working on a new generation of green locomotives, such as the HybridShunter 400 and DualShunter 2000."