Stadler has signed its first contract for the supply of ten FLIRT multiple units to Azerbaijan Railways (ADY).
The contract value is approximately 115 million euros and breaks down as follows: four trains will be diesel trains for interregional services, three will be electric interregional trains, and a final three will be electric regional trains. This is not the first time Azerbaijan Railways has purchased rolling stock from Stadler. Previous orders include sleeper carriages for international connections between Azerbaijan and Turkey, and double-decker KISS trains. However, this is the first time ADY has ordered FLIRT trains.
Azerbaijan Railways Order History with Stadler
In 2014 ADY ordered 30 sleeper cars for the Kars-Akhalkalaki-Tblisi-Baku route between Turkey and Azerbaijan. The first of these sleeper trains has already been delivered, enlivening the current political debate about night trains.
In 2015 and 2018 ADY ordered double-decker KISS trains.
Azerbaijan Railways FLIRT Order
All three different types of FLIRT trains will be five-car units. Including spare parts and depot equipment the contract is worth a good 115 million euros. With the order encompassing both diesel and electric trains for use in both regional and interregional services, Stadler says this order emphasises how it responds to individual customer requirements.
"We are very pleased that ADY has added the FLIRT to its fleet after several orders for different vehicles from Stadler. ADY will have a state-of-the-art vehicle thanks to the five-car trains from the FLIRT family. ADY will receive the first diesel-electric FLIRT which meets all GOST requirements."
The FLIRT trains will be designed to fit the Russian gauge railway network (1520mm) that is in place in the country. The vehicle dimensions are 3.48m wide and 4.6m tall, creating a spacious interior.
The interregional trains will feature a bistro and in first class there will be comfortable seats with electric control. The interregional DMUs will be 106.76m long with 271 seats. The DMU will also come with an additional short PowerPack, which will hold the four diesel engines and parts of the drive equipment.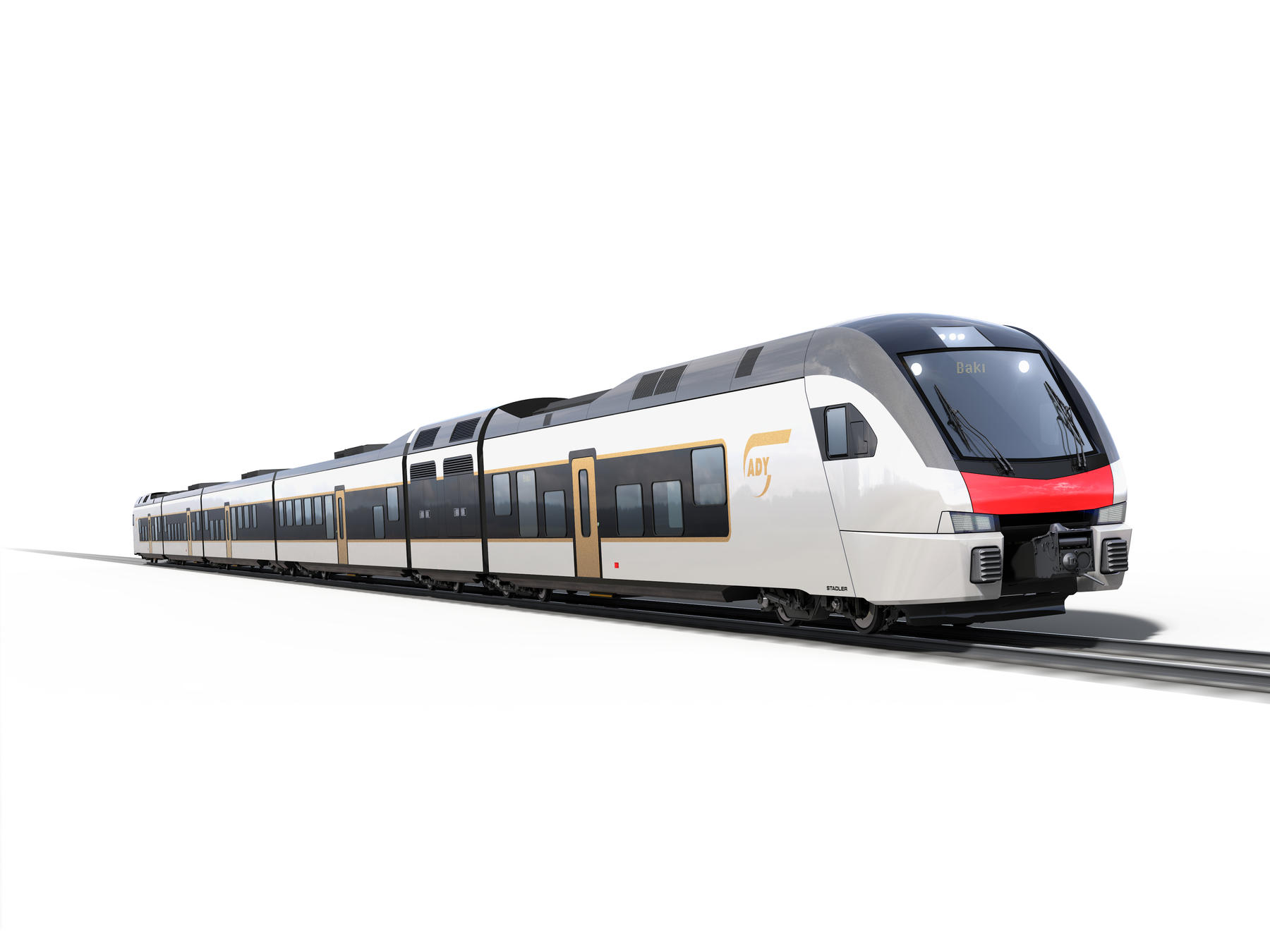 The interregional EMUs will be 92.96m long with 236 seats. Lastly, the regional EMUs will also be 92.96m long, but with 255 seats. Additionally, they provide sufficient standing space for short trips on the local transport network.
Railway Infrastructure Upgrades
Azerbaijan is undergoing a large infrastructure upgrade. Many of the main railway lines are being changed over to 25kV AC from 3kV DC. To allow ADY to keep up services during the transition period, Stadler will build the diesel-electric FLIRT trains first. The contract requires Stadler to deliver the first trains in 2022.
Also read: