Stadler is to deliver a further 21 KISS trains to Hungary's state railway operator MÁV-START.
The two parties signed the contract for these double-decker EMUs for a value of around 313 million euros. This order is based on a framework agreement MÁV-START and Stadler signed in 2017, which was for a total volume of up to 40 double-decker multiple units. This order is the third from that agreement and with it the scope of it is fully exhausted.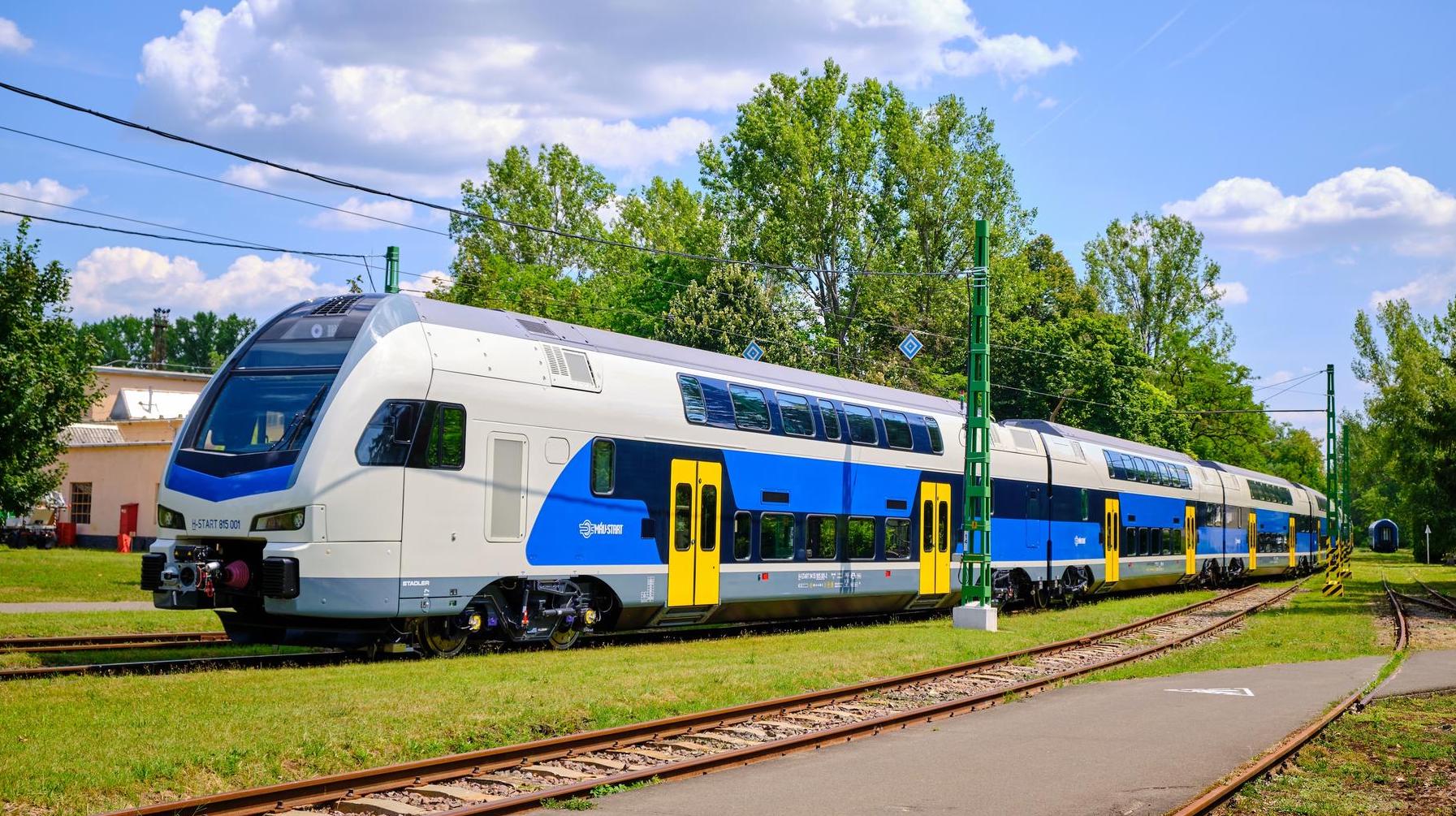 MÁV-START placed the first order under the framework agreement – for eleven units – in August 2011. The second – for a further eight units – then came in December 2018. The final order for 21 EMUs is to be completed by Stadler by the end of 2022.
Stadler KISS for Hungary
Each of the double-decker KISS trains will be 155.88m long, 2.8m wide and 4.6m high. The trains will consist of six cars and can accommodate 600 passengers. That is more than 50 percent more than single-decker multiple units of the same length. Each train will come with four toilets, of which one will be suitable for persons with reduced mobility. The multifunctional areas can accommodate four wheelchairs, twelve bicycles or five pushchairs.
The trains will be equipped with the Hungarian train control system EVM as well as with ETCS Level 2. Consequently, these trains will be able to travel on Hungary's modernised routes at speeds of up to 160km/h.
Passengers meanwhile will benefit from the train's quiet operation, the modern passenger information system, air-conditioning and free wifi.
Also read: