Saudi Arabia: CAF has signed a contract with Saudi Railway Company (SAR) for its LeadMind solution. Specifically, the system permits real-time remote monitoring and condition-based maintenance. As part of the contract CAF will deliver real-time and advanced analytics functionalities for the trains on the Riyadh-Qurayyat line.
Riyadh-Qurayyat Line
The Riyadh-Qurayyat line runs for 1,242km and opened in 2017. There are currently six diesel-electric trains operating on this line, which were also manufactured by CAF. In total, the rolling stock on this line comprises 48 carriages and 12 power cars. There are four day trains, with two power cars and eight passenger coaches each. Furthermore there are 2 night trains, also with two power cars and eight carriages.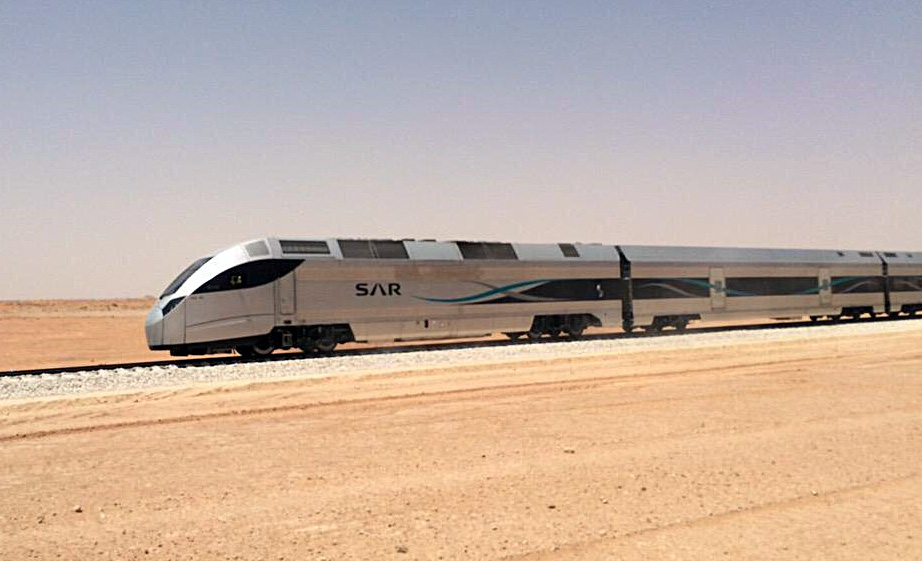 LeadMind for Saudi Arabia
CAF's LeadMind digital solution makes trains even more connected. This allows operators to be even more competitive because they can collect and analyse vital data continuously. The data include information about the trains, operations, maintenance activity, the weather, social media and more). By putting these data to use, operators increase the availability of their rolling stock. They further increase train reliability and decrease overall life-cycle costs.
The LeadMind platform is modular, open and scalable. Operators are able to customise it. Furthermore, the information display features a user-friendly layout, which assists in the decision-making process.
Rashed Alharbi, SAR Project Manager, said:
"Remote Condition Monitoring is an essential key towards SAR strategy of shifting to CBM and digitalisation. LeadMind will offer the maintenance team vast benefits that will contribute to achieving the company's vision of providing high quality and reliable services. We are delighted to work with CAF and looking forward to installing the System on our passenger trains."
CAF has now sold its LeadMind solution to operators in Spain, Italy, Chile, the Netherlands and the United Kingdom. Including this project, LeadMind will monitor more than 3,200 cars for 834 trains and 23 customers internationally in 2020.
Also read: