More Trains and Frequent Services for the City of Auckland
Auckland Transport has signed a contract for another 15 three-car electric trains.
In the past year more than 20 million trips have been taken on Auckland's trains, an increase of 16% on the previous year.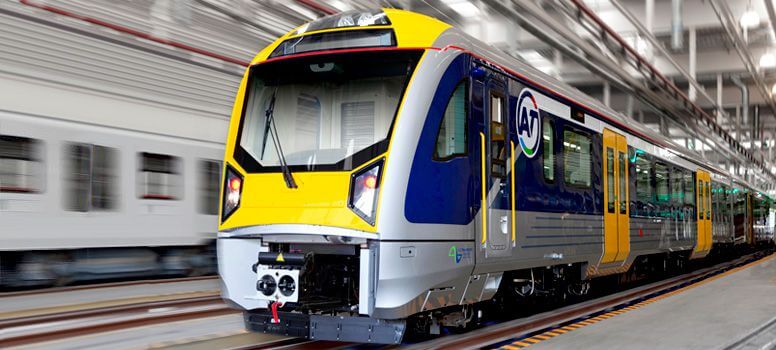 AT chairman Dr Lester Levy says the trains are needed to meet the huge public demand:
"We need to put on bigger trains to meet the demand and we need to be ready for when the tracks are electrified between Papakura and Pukekohe."
New Electric Trains for Auckland
The trains will be built in Spain by Construcciones y Auxiliar de Ferrocarriles (CAF) and the first of them will be in service from 2019.
Auckland Transport Chief Executive David Warburton says CAF is the Spanish company that built the 57 three-car electric units which currently operate in Auckland.
Mr Warburton says:
"With 15 more trains we will be able to operate six-car trains on most services on the Southern, Eastern and Western Lines. This will give passengers the confidence that they will have a comfortable trip and they won't have to worry about not getting a seat."
More Trains Means More Services
Mr Warburton says Auckland Transport is also planning to increase weekend frequency to every 20 minutes on the Southern, Eastern and Western Lines and weekend trains will operate every 30 minutes between Papakura and Pukekohe. He added:
"We need to plan well in advance, we need to make sure that as more and more Aucklanders embrace trains, we have the infrastructure to give them the service they have become used to."
Inaki Mendizabal, CAF Area Director says the company is pleased to continue its relationship with Auckland Transport:
"We signed out first contract with Auckland Transport in 2011, we are proud of the on-going relationship and look forward to providing Aucklanders with 15 more great trains."
The $133 million contract is funded by NZ Transport Agency and Auckland Council, the contract has a provision for further trains in the future.
Original article © Auckland Transport.
FOR ALL THE LATEST INFORMATION, NEWS, IMAGES, VIDEOS AND ARTICLES ON ALL ASPECTS OF ROLLING STOCK, PLEASE CLICK HERE.