Spanish rolling stock manufacturer CAF has won a tender to supply 21 catenary-free Urbos trams to the city of Birmingham. The contract with West Midlands Combined Authority (WMCA) also includes an option for 29 further vehicles.
CAF will begin delivering the trams from its Urbos range in late 2021. It will also provide technical support services and spare parts for a period of 30 years. In total this contract is worth more than 90 million euros.
In 2012 CAF supplied the 21 Urbos 3 trams in operation for the West Midlands Metro. They entered service in 2014/15. In 2018 then these units underwent an upgrade. CAF fitted them with on-board rechargeable ion-lithium batteries to allow them to operate on new parts of the network built without overhead lines. The trams in this new order will feature that same energy-storage solution.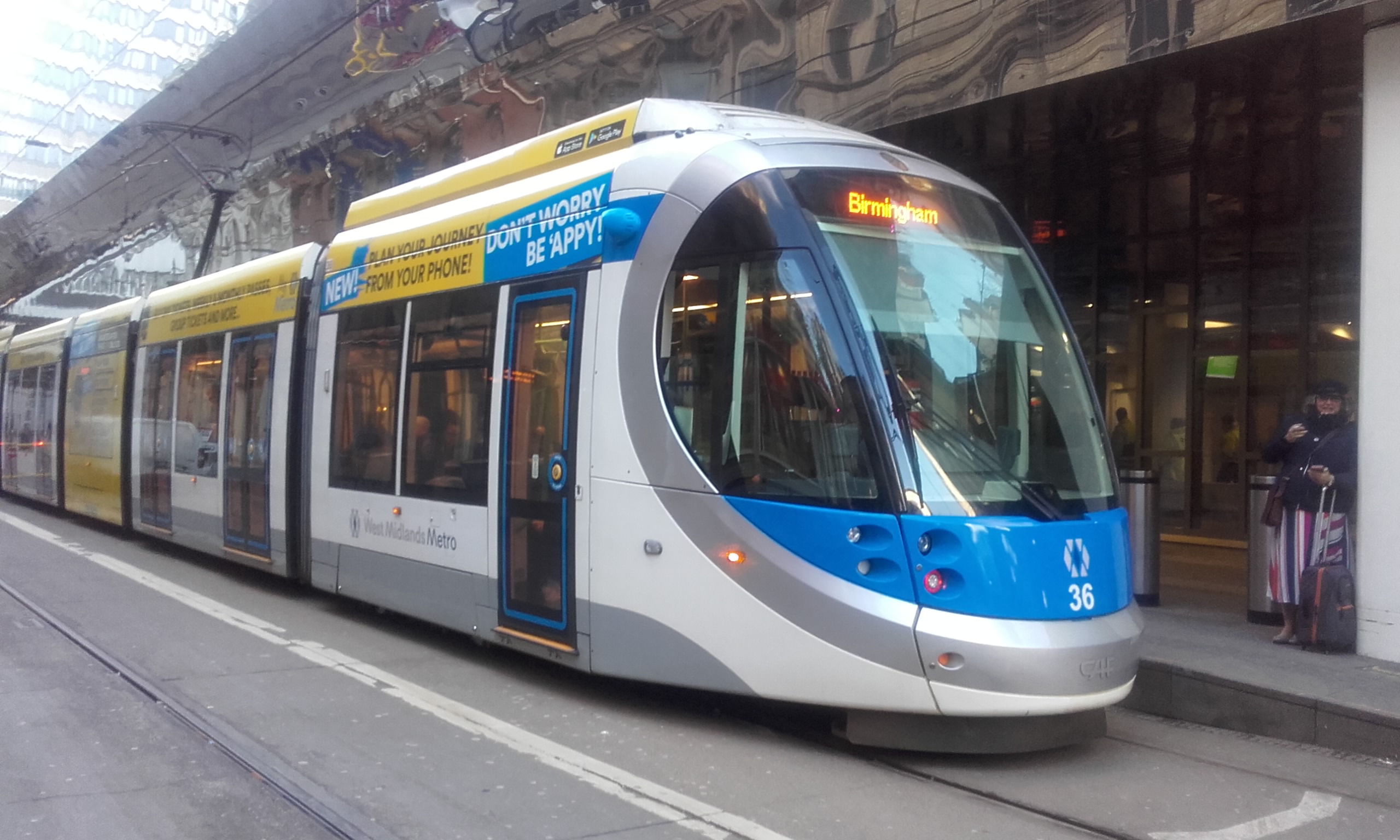 In addition to avoiding the need for on-site infrastructure installations, which could be disruptive and which would impact the architectural aesthetic negatively, the rechargeable batteries also make the trams substantially more energy efficient.
West Midlands Metro Network
The metro network currently features one line, which runs from Grand Central (Birmingham New Street) to Wolverhampton St George's. An extension to Wolverhampton Railway Station is currently under way. To the south, works are under way to extend the line to Edgbaston via Centenary Square. A second line for the metro network to Stourbridge is also in planning, as is an extension to Coventry.
Catenary-Free Trams
The 21 new CAF trams will join the existing Urbos Fleet on Birmingham's Line 1. The Centenary Square extension will open in early 2020. That will make it the first commercial tram line in the United Kingdom to operate a catenary-free system.
Unlike Alstom's ground-level power supply, however, these trams use overhead power to recharge the batteries at stations. The trams are able to cover several kilometres thanks to the lithium batteries and the fact that they take advantage of recovering braking energy.
Urbos 3 Trams for Birmingham
CAF's Urbos 3 trams will be articulated and bi-directional, featuring two cabs. They are low-floor and can run at a top speed of 70km/h.
"CAF is delighted to have been selected to provide additional state-of-the-art Urbos trams for this ground-breaking UK metro line. The CAF Urbos tram will be the first example of battery technology being used in a high intensity passenger service here in the UK. The Urbos modern, spacious design will provide passengers with a quiet, smooth and comfortable travel experience."
CAF says it is happy with this further contract in the United Kingdom. It has contracts with Arriva UK, First Group, Serco Group Plc, West Midlands Trains Ltd, KeolisAmey and Transport for London. In total, these contracts amount to a value of around 2.5 billion euros.
Also read: