CAF has signed a contract with Dutch national operator, Nederlandse Spoorwegen (NS) for 60 double-decker Civity trains.
The contract also includes options for further units or the implementation of train versions that can run on cross-border routes.
The new trains will be used to expand NS's current intercity fleet, in addition to replacing some of its older DDZ model trains.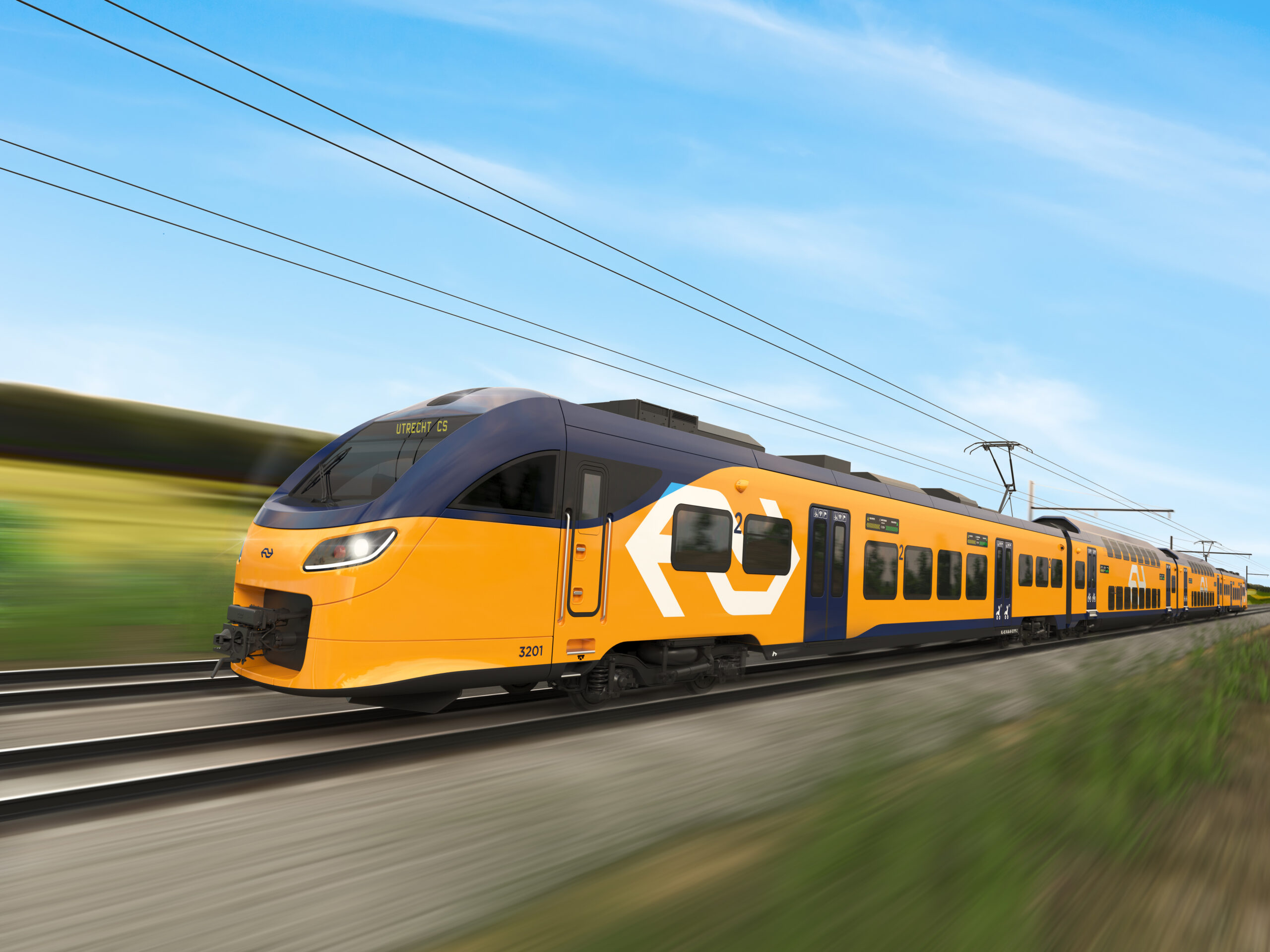 This model will be made up of single-deck and double-deck coaches. As a result, it offers a high seating capacity alongside improved accessibility for people in wheelchairs due to its level boarding and slide-out steps.
The order, valued at 600 million EUR (638.94m USD), is for 30 double-deckers consisting of four coaches and 30 double-deckers with six coaches. These provide a total of 30,000 seats.
"The level boarding of the single-deck coaches makes the train more accessible, the double-deck coaches in the middle provide extra seats.
"Needless to say, the train will soon offer our passengers every convenience during their journey, such as charging points, Wi-Fi and comfortable seats.
"Also, with a top speed of 160 km/hour, this train can travel faster than current double-deckers, important for achieving shorter journey times."
CAF has an ongoing relationship with NS, which includes supplying the operator with SNG-Civity trainsets.
"We're delighted that NS is once again counting on CAF to introduce this new train. In recent years, we have gained useful experience with the introduction of the latest Sprinter, called SNG.
"This train has been in circulation since 2018 and has been enthusiastically received.
"Together, we will ensure that the new double-decker will also be a valuable addition for travellers."
Now the contract has been signed, CAF has started work on the design phase of the project.
The first trains are scheduled to enter operation in 2028.