The first of Transport for Wales' (TfW) new fleet of trains has been officially launched.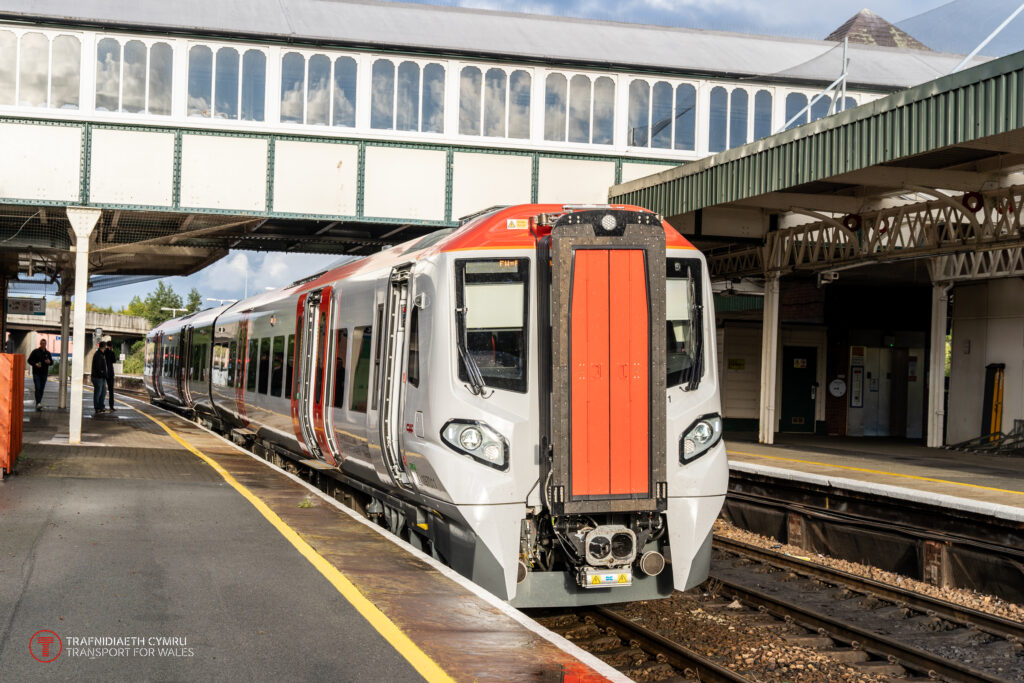 The new trains entered into passenger service on the Conwy Valley line at the end of 2022, but were officially unveiled at a ceremony at Llandudno railway station on 26 January by Lesley Griffiths, Minister for North Wales.
These are being built in Newport, Wales by CAF, which was awarded the 800 million GBP (909.27 EUR | 990.53m USD) manufacturing contract.
The 77 (51 two-car and 26 three-car) new Class 197 trains will become the backbone of TfW's services across the length and breadth of the Wales and Borders network.
They will offer increased capacity and enhanced comfort, with leather seats, modern air conditioning systems, wider doors and customer information screens.
They've also been fitted with electronic charging points and disability features for those with limited mobility.
"Having travelled on the Class 197s, I can vouch for the greater comfort, speed and capacity offered by these new trains that will not only be used by Welsh passengers but were also made in Wales."
The Class 197s enable TfW to run faster and more frequent services to destinations including Holyhead, Fishguard and Liverpool, and will sit alongside the 71 brand new trains and tram-trains being built for the South Wales Metro, the first of which has recently entered into passenger service.
Network Rail has been working with TfW to carry out upgrades to the railway such as gauge clearance, raising platforms and installing new stop car markers so the new trains can operate.
"We're grateful to be part of this journey, working closely with Transport for Wales to upgrade our Victorian-built infrastructure, so their new trains can safely run on our railway.
"We're excited for passengers across Wales and the borders who are set to benefit from the ongoing transformation of the railway, providing a boost to tourism in rural areas, and more reliable transport links for local communities."
Up to 148 of the new trains will be named by primary school children across Wales as part of The Magnificent Train Journey competition.
This challenged children to come up with names based on a real place, landmark, historical site or mythical figure associated with Wales.