New CAF Trains for Northern to Enter Service on 1 July
United Kingdom: On 1 July the first nine trains of Northern's new fleet for local services will enter service.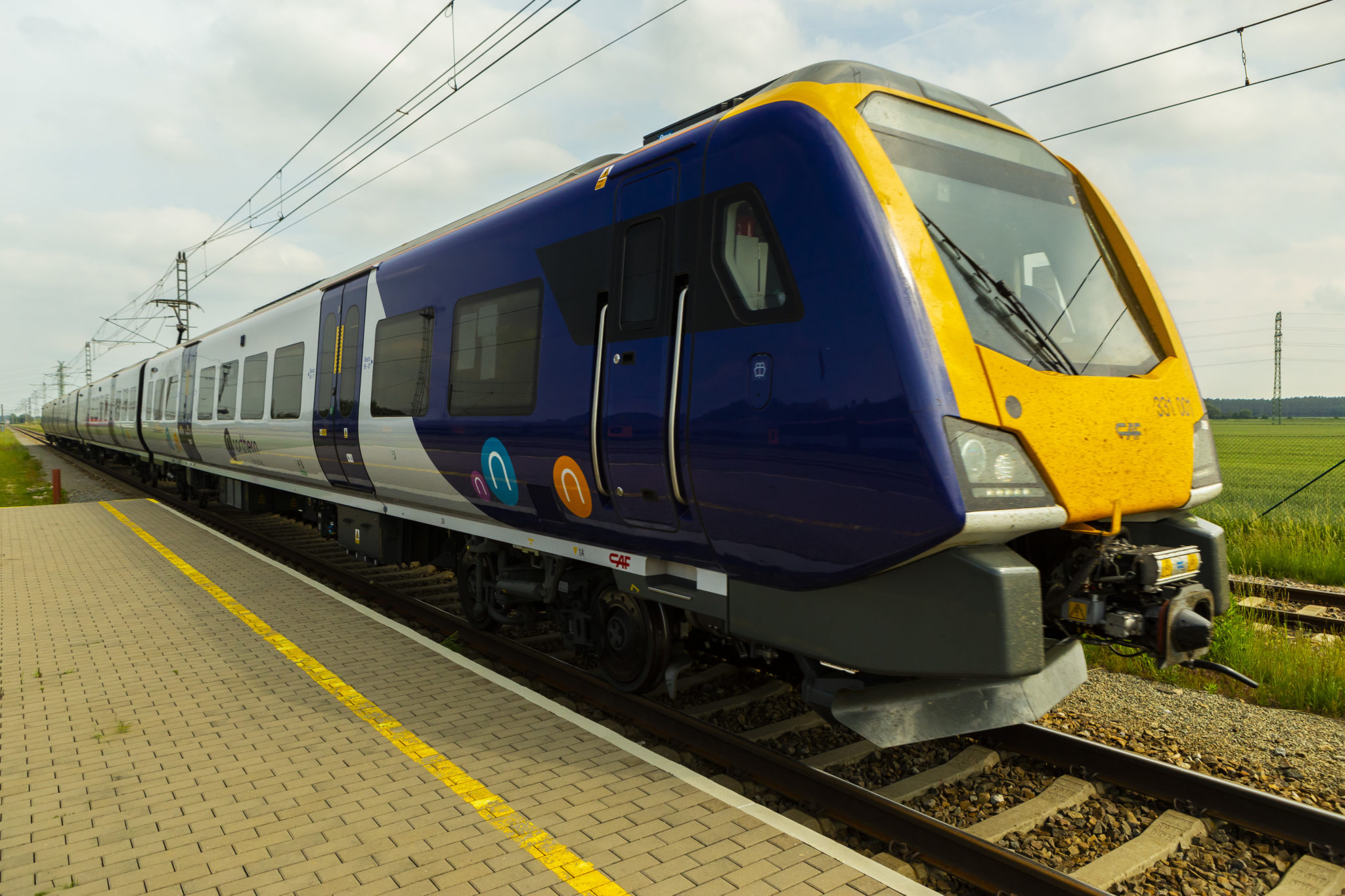 The trains will operate services between Cumbria and Manchester Airport, Liverpool and Manchester Airport, and Doncaster and Leeds.
In total, Northern's new fleet will consist of 101 new trains. The remaining 92 trains will start carrying passengers on more routes over the coming months, into 2020. This investment is the biggest upgrade local rail services have seen in a generation.
To celebrate the arrival of the first new diesel trains, Northern ran a special preview service between Preston and Manchester. This diesel train was officially given the name 'Proud to be Northern' at Preston station.
Northern will also run a preview service of a new electric train between Doncaster and Leeds on 28 June.
Richard Allan, Deputy Managing Director, Northern, said:
"These new trains are the biggest investment in local rail services in the North for a generation and the whole Northern team is very proud and honoured to be able to introduce them to our customers on three of our routes from 1 July.

"These new trains represent a huge improvement in design, quality and overall experience for our customers."
CAF Trains for Northern
Northern invested 500 million GBP (558 million euros | 634 million USD) in 101 new trains. The funding has come from Eversholt Rail Group. CAF is manufacturing the trains for Northern in Spain and Wales.
Of the 101 new trains, 43 will be electric multiple units – 31 three-car units and 12 four-car units. The remaining 58 trains will be Class 195 DMUs. Of these 25 will be two-car units, and 33 will be three-car units.
They will all have free on-board wifi, air-conditioning, power sockets at the seats and passenger displays providing both real-time information and other media. Furthermore they are fully accessible to passengers in wheelchairs. There are also spaces to store bicycles and pushchairs.
Rail Minister, Andrew Jones, said:
"We have already seen the introduction of refurbished trains as part of Northern's investment. The unveiling today of brand new trains shows that transformation continues on the north's rail network.

"This is a true milestone, providing passengers with more spacious, reliable and comfortable journeys.

"I am delighted that we will see the first services running in July. Together with new fleets on Northern, TransPennine Express and the Azumas on the East Coast, we are one step closer to saying goodbye to outdated trains and the start of a more modern rail network fit for people across the north."
Richard Garner, CAF UK Director, said:
"This is an important day for CAF. We are extremely pleased to see our trains going into service and play a huge part in transforming this region's railway. These trains will provide a significant change in service quality and performance for Northern's customers."
A positive step, but more needs to change
Henri Murison, Director of the Northern Powerhouse Partnership, said the new trains would benefit the region. However, he addressed the wider future of the rail industry with regards to investment and decision-making in order to bring about a better rail infrastructure for passengers:
"The Northern rail franchise was based on investment, including new and refurbished trains, because Northern Powerhouse civic leaders worked together to push for this. We are now going to see the benefits of these new trains starting to arrive and going into service next month, and although the infrastructure delays and May 2018 timetable issues have clearly left people disappointed, we need to now ensure the benefits for passengers can be realised. Every new train delivered, will then see an old train leaving out of the other doors back at the depot and out of service."
"We are having a debate about the future of the rail industry, and infrastructure investment funding needs to be devolved, not be allocated by civil servants, and the operator of the trains needs to answer only to civic leaders and Metro Mayors. In the short term, if the new and refurbished trains fill up, as we know they are when services are improved, we need more improved trains and longer carriages. As well as new infrastructure like Northern Powerhouse Rail we also need longer commuter trains, with longer platforms as London and the South East have, and put the chaos of short trains at short notice behind us. Passengers need better than they have had, and we now have the better services arriving that the North has fought so long for."
Northern Upgrade
These 101 new trains from CAF are part of Northern's upgrade programme. The franchise operator is refurbishing its current fleet of 243 trains. It is also putting in place station improvements and running many additional services.
Also read: