CAF wins Frecciarossa Maintenance Contract in Italy
Spanish train manufacturer CAF has secured a maintenance contract in Italy for the country's high-speed Frecciarossa fleet. Trenitalia S.p.A., the country's national railway operator, has selected CAF to maintain its 'Red Arrow' trains. CAF is to perform preventive and corrective maintenance on the 59 trains in this fleet. Officially numbered ETR500, these bi and tri-current trains operate on Italy's long-distance network. For example, they run on the Turin-Milan-Bologna-Florence-Rome-Naples-Salerno line.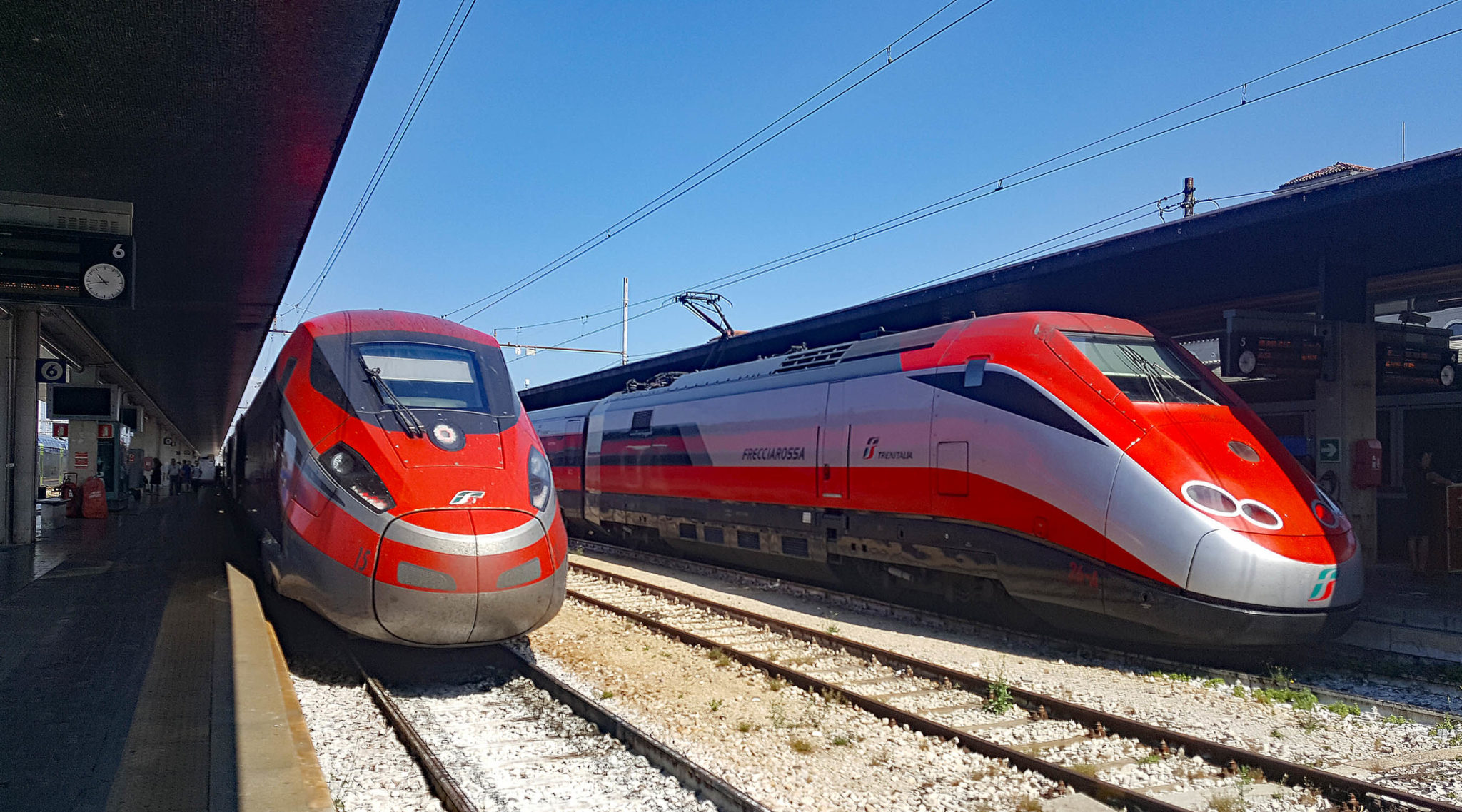 The contract is worth around 120 million euros (134 million USD) for a contract period of six years. The contract also includes an option to extend the term by a further six years. This option is not included in the 120 million.
The ETR500 can travel at up to 300km/h. In addition to operating on Italy's high-speed network, they also run connecting services to cities such as Padua, Venice and Rimini.
CAF Maintenance Contract for the ETR500 Frecciarossa
The maintenance works will largely take place in Trenitalia workshops. These are located in Naples and Milan as well as in Venice and Rome. The contract further commissions CAF to provide technical support both on the tracks and at the main stations that the high-speed Frecciarossa fleet frequents.
CAF subsidiary CAF Italia will carry out all the works covered in this contract. 300 further employees will join CAF Italia's current workforce in order to deliver on this contract.
Want to know more about high-speed rail in Italy?