Alstom, CAF and SNCF have announced that France's first hybrid electric-diesel-battery regional train has completed testing on the Toulouse-Mazamet and Toulouse-Rodez lines in the South of France.
These tests aimed to demonstrate how the hybrid train would perform under real conditions according to the timetable of a commercial service.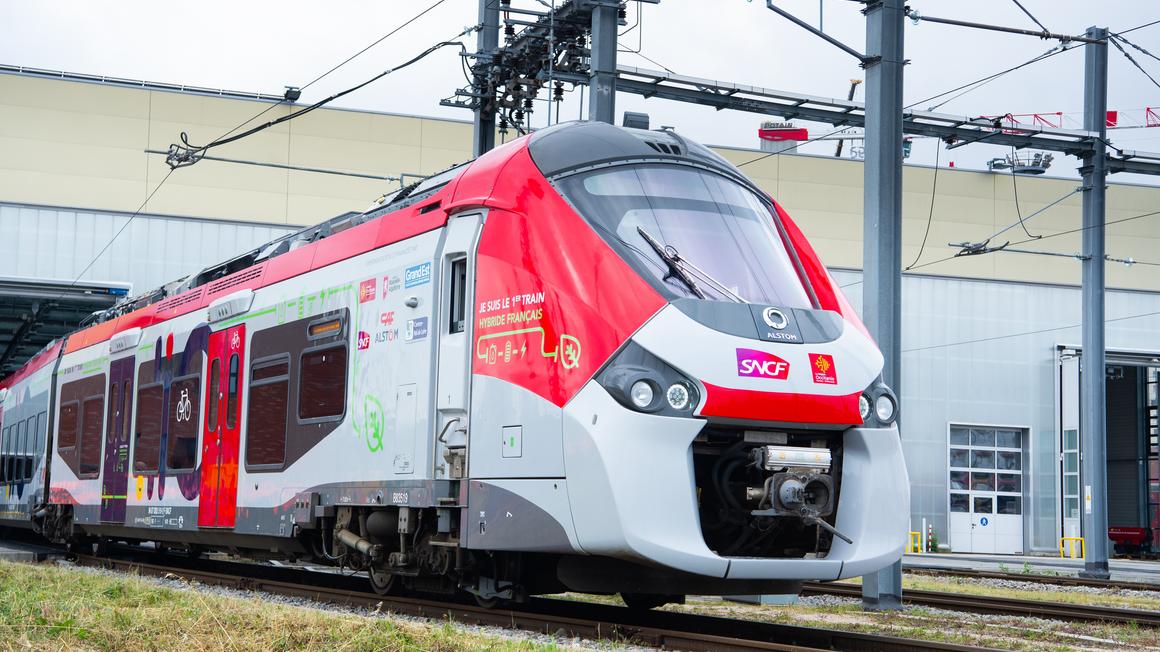 This final test phase successfully concluded on 14 June. The train is now expected to begin commercial service later this year once the Etablissement Public de Sécurité Ferroviaire (EPSF) has issued the necessary authorisations for passenger transport.
"We are very proud to welcome to Occitanie the first hybrid train from the liO fleet to run on the Toulouse-Mazamet and Toulouse-Rodez lines. The skills of the SNCF and Alstom technical teams have made it possible to meet the challenge of integrating an innovative traction system into an existing rolling stock, thus paving the way for the decarbonisation of regional trains."
The Régiolis hybrid train will be France's first regional train to use batteries for propulsion.
This hybridisation project was launched in 2018 by the SNCF Group and Alstom with the aim of reducing energy consumption and greenhouse gas emissions. It involves a solution that allows SNCF's existing thermal fleet to be converted to hybrid drives without having to modify the rail infrastructure.
"The tests on the first Régiolis hybrid train show that hybridisation of diesel trains is a realistic solution, both technically and economically, for reducing energy consumption and greenhouse gas emissions."
The hybridisation of the unit took place at the beginning of 2021 at the CAF site in Reichshoffen, where half of its thermal engines were replaced with energy storage systems consisting of lithium-ion batteries.
The train has since undergone a rigorous testing programme and will soon start experimental commercial service in Occitanie at the end of 2023.
"The results of these initial tests of the hybrid version of the Régiolis are the fruit of joint work between the Alstom teams and those at the CAF site in Reichshoffen. We are proud to be taking part in the development of a hybrid version of the Régiolis trains, which represents a solution to the challenge of decarbonising rail transport."