The Riyadh Metro: Getting the People of Riyadh Moving
Riyadh is the capital of Saudi Arabia and also the country's largest city, with a population of more than seven million.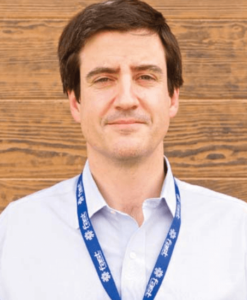 One of the challenges all big cities face is moving its people effectively and public transport has a huge role to play here. The Riyadh metro is among the most ambitious infrastructure projects taking place in
the world today. When it opens in 2019, it will be cutting-edge, with driverless trains, a state-of-the-art signalling system and sleek, beautifully designed stations. It is a logistical feat, with an international team working on more than 100 sites to construct 176km of track, connecting 85 stations, to produce a public transport system fit for this capital's future.
To find out more about this exciting project, Railway-News spoke to one of the project's leading figures, Jaime Freyre, CEO of FCC in Saudi Arabia and Project Director for the FAST Consortium on the Riyadh metro.
What is the necessity of the Riyadh metro?
With six lines, 85 stations and a total route length of 176 kilometres, the Riyadh metro is being developed by Arriyadh Development Authority (ADA) – the executive arm of the High Commission for the Development of Arriyadh – in partnership three international consortia.

The Riyadh metro will transform the way people move around the city. It has been designed to form the backbone of the public transport system in the city, with a network that will cover most of the densely populated areas, public facilities, and the educational, commercial and medical institutions. Its delivery is essential to a city that is expected to grow from 5.7 million inhabitants today to a projected 8.3 million by 2030.
What portion of the works was FCC responsible for?
FCC is the leader of FAST Consortium, which comprises of Samsung C&T, Alstom, Strukton, and Freyssinet. Throughout its 110-year history, FCC Construction has worked on projects covering civil works, building, refurbishment and industrial works construction. This includes significant experience in the rail sector, building hundreds of kilometres of high-speed rail lines, as well as metro lines in North and South America, Europe and the Middle East.

As part of FAST Consortium's venture, FCC has mobilised highly experienced and talented crews from its global offices and sites to work on the Riyadh Metro Project. For example, the FCC team which is responsible for operating the tunnel boring machine (TBM) and the excavation for the Green Line collectively has over 50 years' of tunnelling experience. Each operation was supported by 23 technicians working inside the tunnel with the TBM, replicated across three separate shifts, and around 100 personnel supporting the TBM from the outside.

FCC are also responsible for the production and installation of more than 11 km of viaducts through pre-cast beams and decks solutions. Furthermore, we are responsible for the mechanical, electrical and plumbing (MEP) work on both the Green and Purple Lines.

What challenges did the construction process present (climate, sand ingress, etc.)?
This mega project, commissioned by ADA, is being built by three consortia and comes with its own set of challenges. For example, in the case of our FAST consortium, building the Yellow, Green, and Purple Lines with 62 km of track and 25 stations in 60 months is quite a challenging task. Ensuring as little disruption to the daily lives of 5.7 million inhabitants as possible is a major challenge.

We have had to deliver utilities for construction works, we have detoured some of the busiest roads in the city, and we have had to co-ordinate activities across more than 100 sites, including stations, depots, and offices – where the work is being constructed simultaneously. We have also had to gather accurate information about the soil, utilities, and location of the stations, which was challenging. However, with the help of our client, ADA, we have managed all this. We have also made sure that we are engaging with the community by distributing information and arranging site visits to answer any questions or concerns that they might have.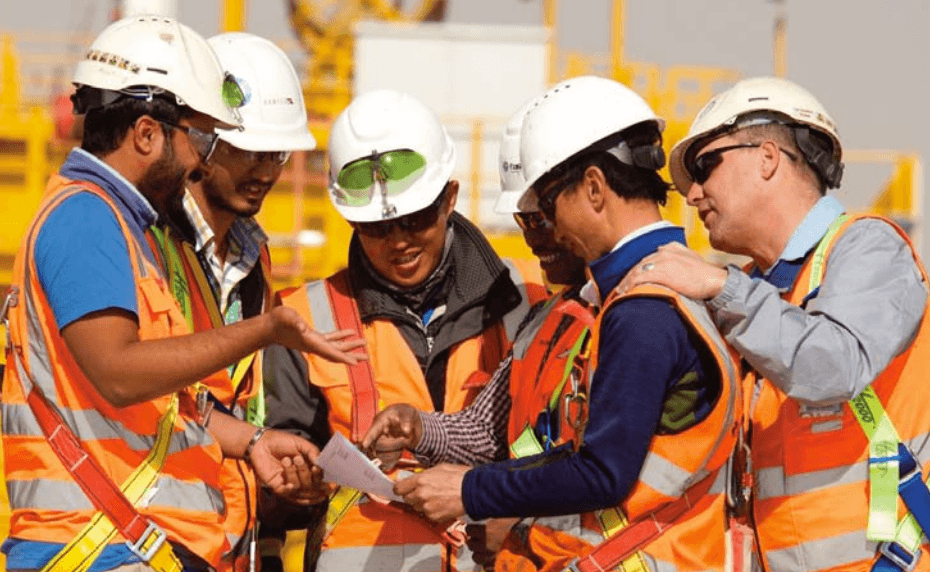 How were these challenges overcome?
Collaboration: ADA's collaboration has been a key factor. Their guidance and co-ordination is key to our success. Their role was to be the conduits with more than 22 government agencies and private agencies affected and related to the metro project.

Defining a single strategy: FAST has been created by five companies which were selected based on capability, strategic goals, and value potentials. Using these criteria allowed us to build a single strategy and common approach. This is centred on trust, leading by example, communicating openly and discussing issues. Through trust, ADA and FAST have forged a strong relationship, which will help to ensure the smooth and successful delivery of the project.

Communication: Our consortium includes 9,500 personnel with 42 nationalities and 22 different languages. In order to build trust, both internally and externally, our communications department and the leadership team always have been clear about the need for open and transparent communication with everyone involved. In particular with ADA, with whom we have communicated very clearly from the outset. This relationship has been allowed us to succeed in becoming the first to start and finish tunnelling works on the Riyadh metro project.

Community Engagement: ADA and FAST have consistently engaged with the local community by inviting them to visit the engineering works that were going on beneath their feet. By hosting two visits from various schools and colleges to witness first-hand the TBMs working under their homes, FAST opened the eyes and minds of the visitors to the wealth of opportunities that a career in engineering might hold. They saw real works, done by real people, in a real time; they asked questions and took photos, knowing that the next time they would be down here, they would be with their friends and families, holding a ticket in their hands and travelling across the city.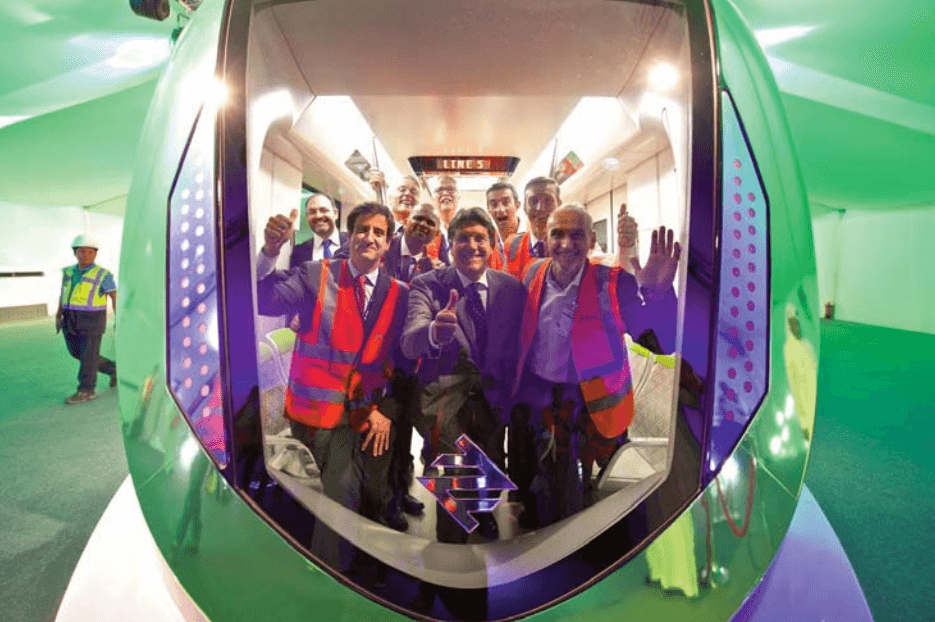 What signalling system will be in place?
Urbalis CBTC signalling system will be provided, the trains will be 100% driverless and use the latest communications-based train control (CBTC) technology as well as the power supply and Alstom's energy recovery system Hesop. All sub-systems have been optimised together to reduce energy consumption.
What rolling stock and operator will be in place?
69 driverless Metropolis trains for the Riyadh metro project for the Yellow, Green, and Purple Lines are composed of two cars per set and are each 36 metres long. Each train features three classes: first, family and single class. Metropolis offers a large range of options and configurations, a high level of passenger comfort and innovative features to optimise the energy consumption and the lifecycle costs. The driverless trains will offer passengers a high level of comfort, ergonomic seating, LED lightning, air-conditioning and advanced passenger information systems.
When will the metro open?
The project is scheduled to be completed by 2019.
Are there any special moments that made working on the project particularly notable?
There are two special moments to me personally. The first was when the excavation work ended the Green Line's 13 km tunnel. We were the first consortium to start tunnel excavation in the Riyadh metro project, the first to use a TBM in the Kingdom and the first to complete tunnel works on the Green Line.

The second was when we were joined by the residences of Salah Al-Din district to be part of the ceremony celebrating our TBM named San'ah breaking through and reaching its first station. This occasion was celebrated by both FAST Consortium's employees and the citizens of the local area who were invited by ADA to celebrate this historic experience. Their presence reinforced the role they are playing to help deliver this mega project in Riyadh. The citizens of Salah Al-din district witnessed how the machine's cutter head broke through the walls of the station, which is 25 metres deep, and commemorated FAST Saudi engineers who operated the machine coming out of the tunnel. It was a proud moment for all of us.
What is FAST's plan next?
The plan now is to prepare the consortium to start integration of the MEP, track, systems, and rolling stock work on time. We also need to co-ordinate with future operator and maintenance companies, and finalise the Transfer of Technology programme.

ADA has recently launched, in collaboration with FAST, a 10- week summer training programme, which includes rehabilitating national cadres, in engineering disciplines and preparing them to work, in the project, during operational stages. The summer programme is targeting Saudi graduates, in the disciplines of civil engineering, electrical engineering, mechanical engineering and architecture, in co-operation with Saudi universities.