London North Eastern Railway (LNER) has selected CAF as the successful bidder to deliver 10 tri-mode trains to operate on the East Coast Main Line.
These new trains will be based on CAF's Civity UK platform and will be capable of running in electric, battery or diesel mode.
Their operation will reduce emissions, particulates, noise and vibration pollution, with battery power decreasing the need to use diesel fuel on non-electrified sections of the track.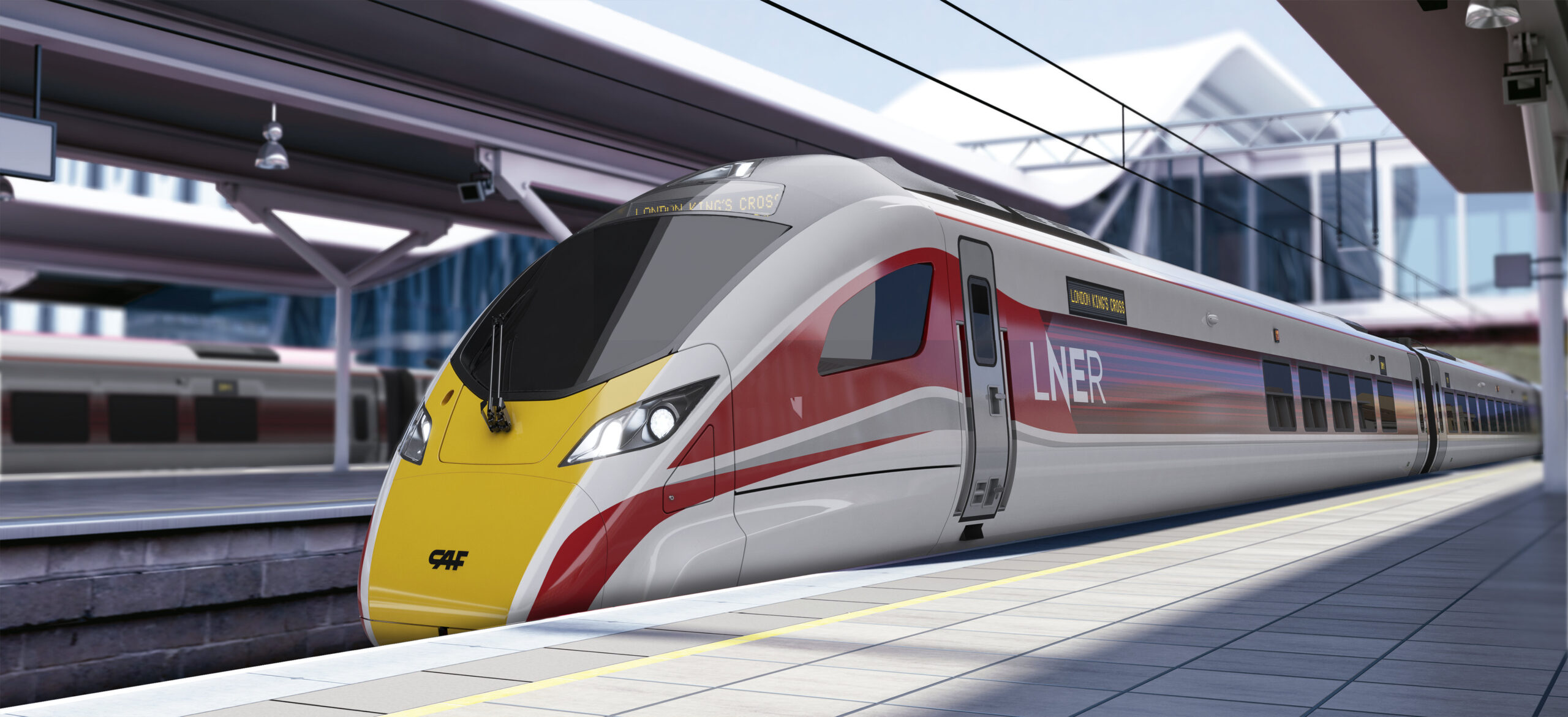 What's more, the new trains will be equipped with upgradeable technology that is expected to deliver increased range and performance with development over time.
"Successfully delivering this new fleet is an integral part of LNER's Business Plan. Our focus is ensuring we create a fleet that truly matches the needs of all our customers, with clear targets on setting new standards for comfort, accessibility, and exceptional customer service."
These 10-coach trains will complement LNER's fleet of 65 modern Azuma trains that operate across its 956-mile network.
They will be assembled at CAF's manufacturing facility in Newport, Wales, which has been active since September 2018.
"The new CAF fleet of more sustainable and environmentally friendly tri-mode trains will reduce carbon emissions, noise and vibration pollution and optimise energy consumption while increasing service operation efficiency and performance on the East Coast Main Line."
This project aligns with LNER's targets of reducing emissions by 67 percent by 2035 and to be net zero by 2045. The operator has already reduced carbon emissions by 50 percent compared with 2018/19 and its trains now produce 15 times less carbon emissions per mile than a domestic flight.
"Replacing ageing rolling stock is crucial to the sustainability, reliability and growth of our rail network, and I'm delighted passengers travelling on LNER services will benefit from improved services and greener journeys on these modern trains."
This contract, which is valued at 500 million EUR, also includes maintenance services for the units over a period of 8 years.
The new fleet will be financed by Porterbrook, who will lease the trains to LNER.
Further details on when the vehicles will be delivered will be announced at a later date.