A fair number of rail projects are currently under construction in the United States. Here's a quick look at three line extensions that are set to start carrying passengers in 2021:
CityLynx Gold Line Phase 2, Charlotte
Phase 1 of the streetcar line (Charlotte Area Transit System) in North Carolina opened in 2015. This initial 1.5mile section with six stops connects the Spectrum Center and the Presbyterian Hospital. Phase 2 extends the line in both directions, from the Spectrum Center to French Street and from the hospital to Sunnyside Avenue. This extension measures 2.5miles in length and is due to open in January / early 2021. Construction on Phase 2 began in 2017.
The final works currently underway are completing the installation of the overhead line equipment and the traffic signals as well as the vehicle and systems testing.
Six Siemens S70 units were ordered, each with a length of 26m. Siemens Mobility has equipped these streetcars with batteries to allow hybrid operations both on and off-wire. Construction took place in Sacramento, California.
Northgate Link Extension, Seattle
Line 1 is a light rail line in Seattle, Washington that is being extended from the University of Washington to Northgate. Construction on the extension began in 2012 and is scheduled to open to passenger service in September 2021. The Northgate Link extension features a twin tunnel from the University of Washington station, via two underground stations – U District and Roosevelt – after which the line will emerge and transition into an elevated guideway to Northgate station.
A further extension to Lynwood is also in the works.
A total of 152 Siemens S700 have been ordered by Sound Transit. The first arrived at Sound Transit's maintenance facility in June 2019. The plan is for these vehicles to run on the Northgate Link as well as the future Lynwood Link and other extensions to the Eastside and Federal Way.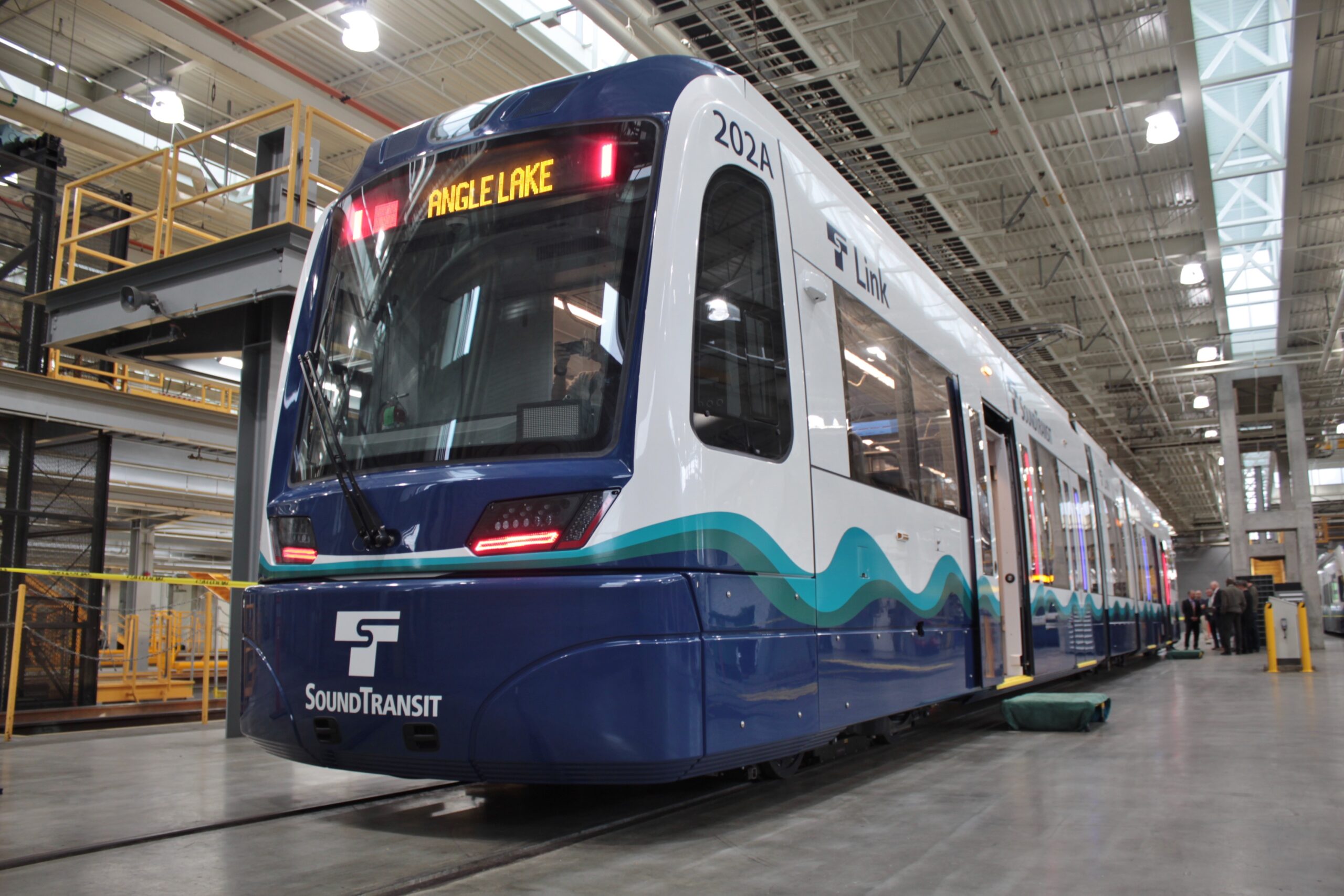 Green Line Extension, Massachusetts
The Green Line light rail system in the Boston metropolitan area. The Green Line Extension will consist of two branches. The main branch, measuring 3.4miles, will run from Lechmere to Medford. The second branch is 0.9 miles long and will split off just past Lechmere to serve Union Square.
As part of the project, the existing Lechmere station was closed and a new one is being constructed.
24 new Green Line cars were ordered as part of the extension project. The first of these started operating on the line in 2018. The units are low-floor CAF trains manufactured in Spain, with final assembly having taken place in New York State. The full extension is scheduled for opening in December 2021.