CAF to Supply More Trains for Barcelona Metro
The standing committee for contracts of the Board of Directors of Transportes Metropolitanos de Barcelona (TMB) has designated CAF for the supply of 10 trains for the Barcelona metro network.
The units will run on Lines 1, 3 and 5 to increase the number of existing units and respond to the growing passenger demand on these lines. This operation will earn CAF an aggregate in excess of €75m.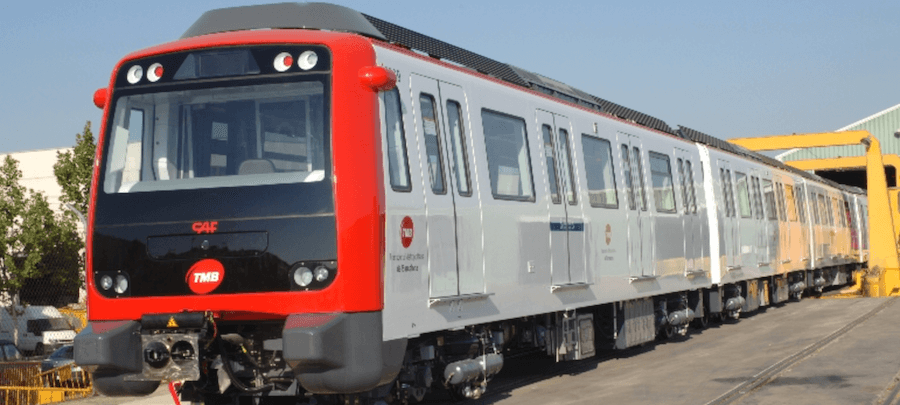 More Trains for Barcelona Metro
The new ten units manufactured by CAF are scheduled for delivery starting from the second half of 2019. More specifically, the order includes four trains of Series 6000 for Line 1, two trains of Series 5000 for Line 3 and a further four more trains of the latter model for Line 5. These units build on more than 100 units already supplied by CAF in the past for the metropolitan network of the Catalan capital.
According to an announcement by TMB, this rolling stock procurement aims at the improvement of the metro services with the 2020 time horizon, for a 20% capacity increase in peak hours Monday through Friday.
Growing Demand for Public Transport
This will enable the company to meet the growing demand for public transport in the metropolitan area of Barcelona (with record numbers both for the underground and the whole transit system in 2017). This trend is expected to persist in the mid term as a result of public policies on mobility and the environment. The objective for year 2020 is to reach the figure of 144 simultaneously running trains, 17 more than the current number and 24 more relative to January 2017 (20% increase).
CAF in Cities Worldwide
Furthermore and significantly, this new project reinforces the trust placed on CAF by some of the main transit operators in cities such as Washington, Mexico City, Rome, Brussels, Hong Kong, Algiers, Sao Paulo, Santiago de Chile, Medellin, Istanbul, Bucharest or Helsinki. Besides, the operation strengthens CAF's current backlog which, as of the close of 2017, amounted to €6.27bn, the Company's historical record.
Original press release credit: CAF.
FOR ALL THE LATEST INFORMATION, NEWS, IMAGES, VIDEOS AND ARTICLES ON ALL ASPECTS OF ROLLING STOCK, PLEASE CLICK HERE.