Bombardier TRAXX MS3 Locomotive at Transport Logistic
At Transport Logistic 2019, which takes place in Munich on 4–7 June, Bombardier Transportation will show off its TRAXX locomotive platform and service solutions.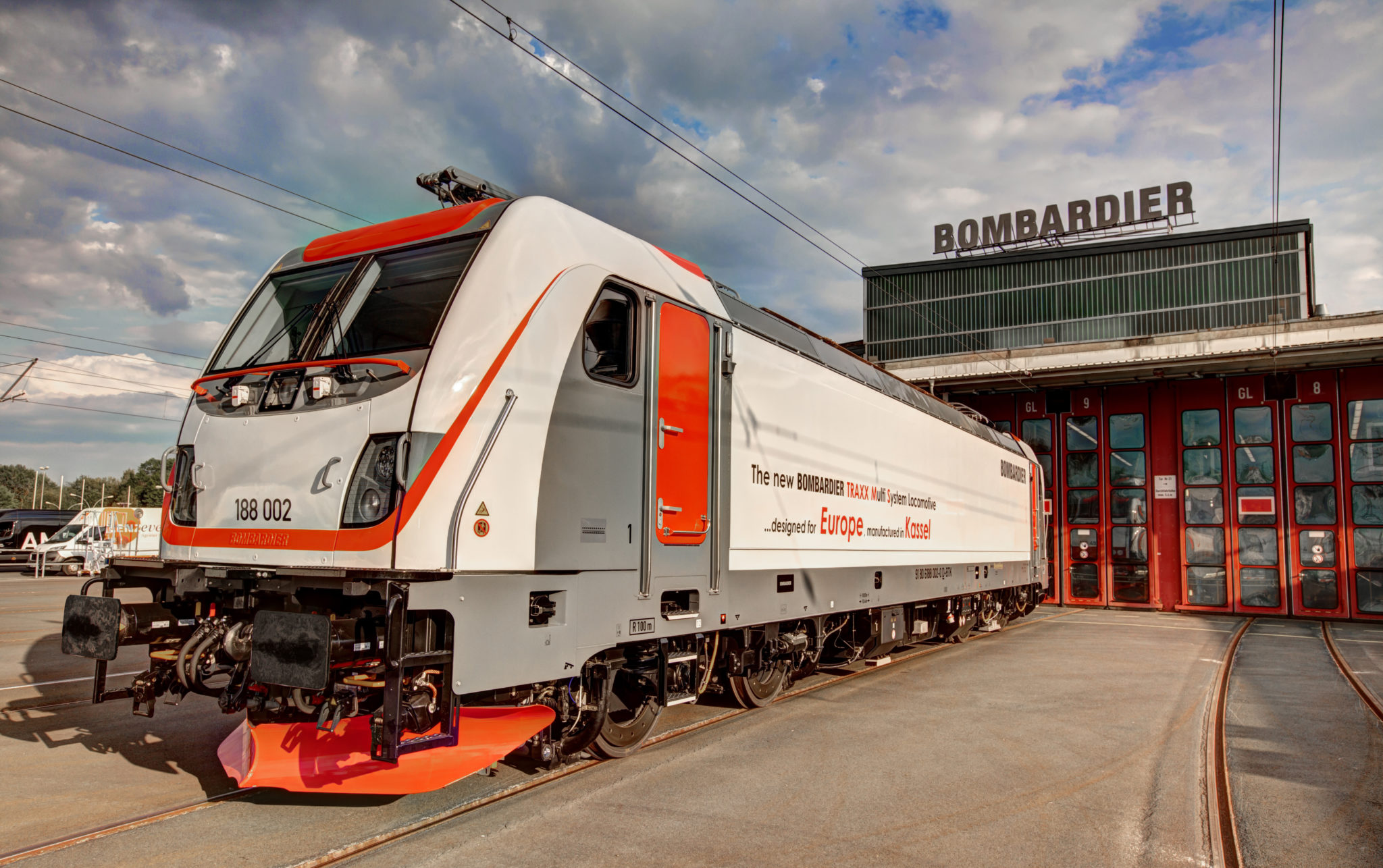 Michael Fahrer, President, Region Central and Eastern Europe and Israel, Bombardier Transportation, said:
"We are happy to show visitors Europe's newest locomotive platform and highlight our market success. Two yeas ago, we launched the TRAXX 3 platform here at Transport Logistic and since then we have won orders for more than 150 of these new generation locomotives. To date, 20 DC3 locomotives are successfully running in commercial operation in Italy, with the six pre-series MS3 locomotives currently completing test runs on various networks to earn their authorization in more than ten countries and for more than 50 configurations during next year."
The TRAXX Multi-System 3 locomotive is awaiting homologation for more than 50 configurations. A configuration is a set of characteristics of a locomotive as defined by the operating countries. The characteristics also include features such as last mile, remote control, bogie type and the like.
Bombardier TRAXX MS3 Platform
The TRAXX platform features cutting-edge electronics as well as improved mechanics. This results in better performance, e.g. the locomotive's power and tractive effort. There are also advantages with regards to energy efficiency and maintenance. Bombardier says its MS3 locomotive is the first and only locomotive of this type capable of being equipped with the last mile function. Of course, its DC3 locomotive also offers this capability.
The third TRAXX generation builds on previous TRAXX models. According to Bombardier there are more than 2,000 TRAXX locomotives in operation in 20 countries. Importantly, there is a good network of workshops across Europe, which ensure that the locomotives are always operational. Bombardier also offers a multi-lingual support hotline that is always open.
Michael Fohrer:
"The outstanding performance of the TRAXX locomotives is also due to our strong services support. We offer condition-based maintenance where the locomotive's most important systems are supervised online, which enables us to predict and prevent component failures.  We also offer many other digital tools, spare part management, upgrades, overhauls and crash repairs."
Visit Stand FGL 703/1 (outdoor area) at Transport Logistic to see Bombardier's TRAXX locomotive.
Also read: