Bombardier Transportation has handed over its 200th TRAXX locomotive to rail vehicle leasing company Railpool.
The handover took place at Bombardier's site in Kassel, Germany. Railpool is one of Bombardier's biggest customers for TRAXX locomotives, having ordered almost ten percent of the total TRAXX fleet.
"Our first TRAXX locomotive was delivered in 2009, and intense collaboration with Bombardier made the successful start of Railpool possible. Today we have ordered a total of 232 TRAXX locomotives. These locomotives are in service with our customers in 16 countries."
The 200th TRAXX locomotive is a TRAXX MS2E – the MS stands for multi-system (capable of both AC and DC operations), the 2 stands for second-generation and the E stands for 'electric'. It is homologated for cross-border operations in seven EU countries: Germany, Austria, Poland, the Netherlands, Czech Republic, Slovakia and Hungary.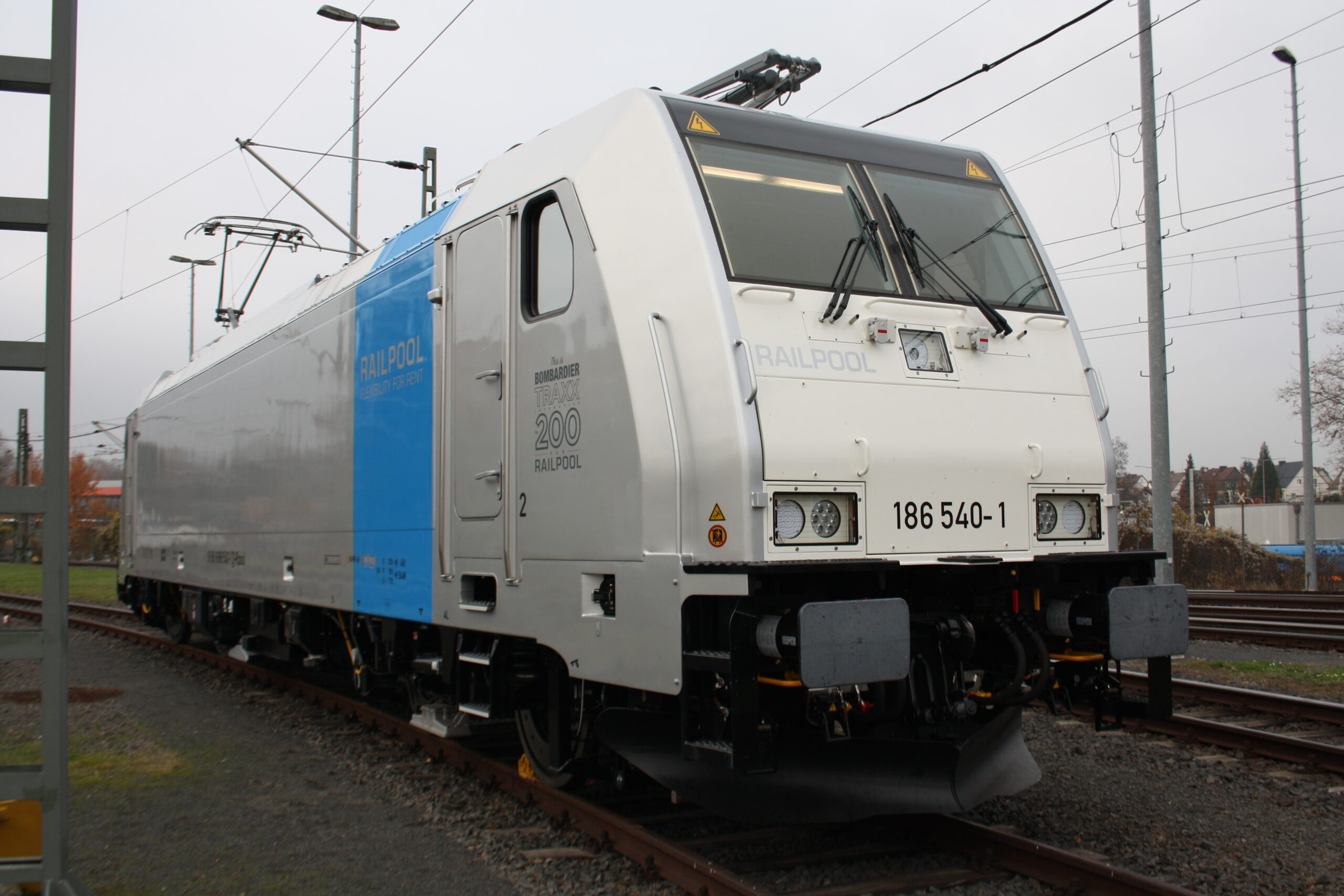 This locomotive was part of an order placed by Railpool in December 2018 for a total of ten units.
"We are happy to celebrate this milestone with Railpool, one of our largest and most important locomotive customers. Together we have further developed the TRAXX locomotive platform technically, for example, we have progressed our Last Mile functionality, the support diesel engine for electric locomotives. We look forward to many more years of successful collaboration."
Bombardier Transportation has sold in excess of 2,300 TRAXX locomotives since 2000. They are authorised to operate in 20 different countries.