Bombardier to Open Rail Car Assembly Site in California
US: Bombardier will open a new rail car assembly plant in Pittsburg, California. It has a contract with Bay Area Rapid Transit (BART) for 775 'Fleet of the Future' cars.
Bombardier is currently manufacturing these rail cars in New York state. Opening this new assembly plant on the US west coast will free up capacity in its NY Plattsburgh location for east coast orders.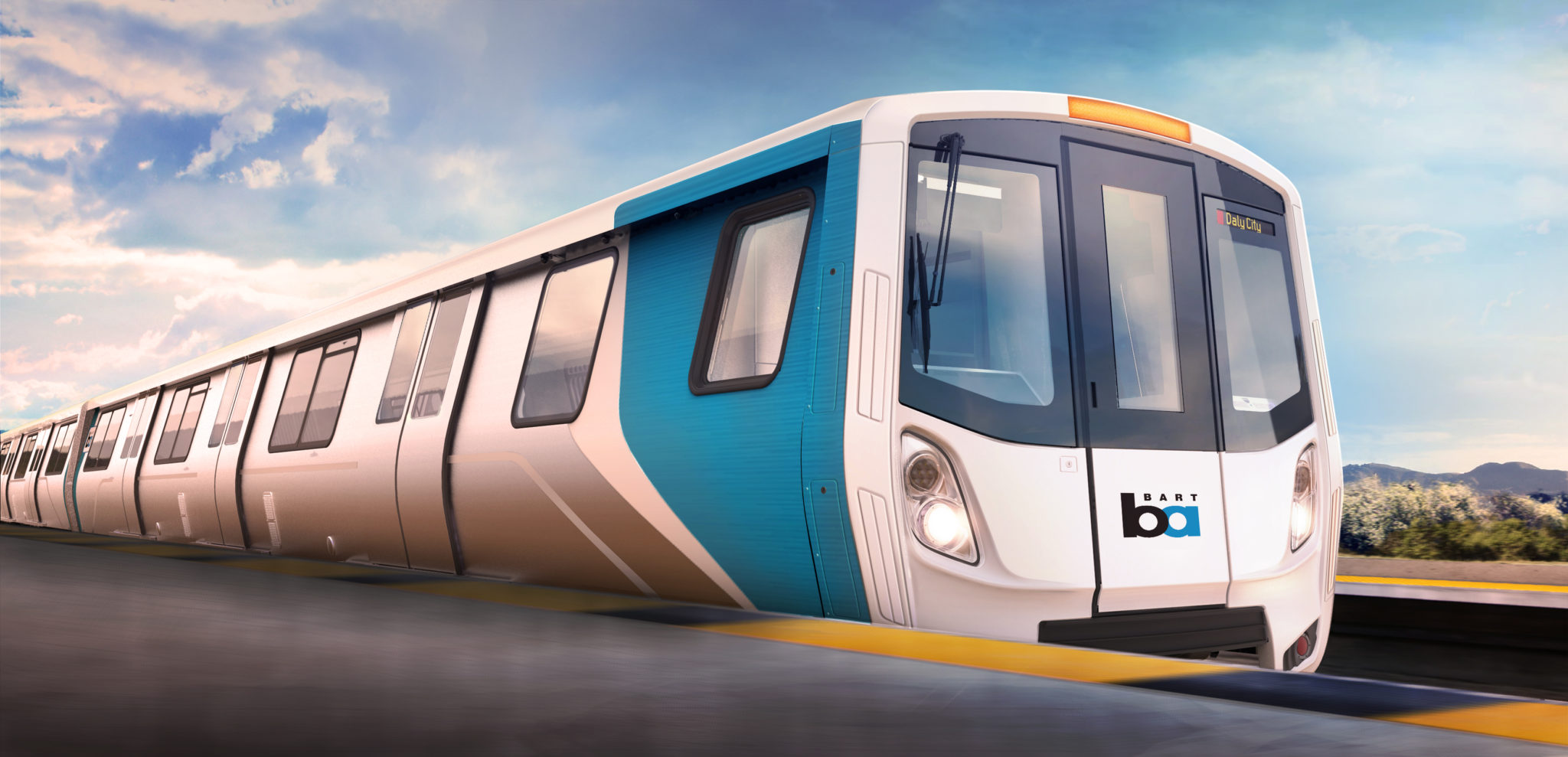 Bombardier Transportation won the contract to build BART's Fleet of the Future in June 2012. It provided both the best price and also the best technical specifications, thereby beating competitors Alstom (2nd) and Hyundai Rotem (3rd). As a result, BART ordered 410 rail cars at the time. Then, in 2014, BART took up an option for a further 365 rail cars, bringing the total to 775.
According to the terms of the contract Bombardier is to complete delivery by 2021.
Rail Assembly Site in Pittsburg, California
Following Bombardier's production of the remaining BART fleet, Bombardier will be able to use the new assembly site to develop its market on the US west coast.
Elliot G. (Lee) Sander, Bombardier Transportation's President of the Americas Division, Grace Crunican, the San Francisco Bay Area Rapid Transit District (BART) General Manger, and local, state and federal officials attended Bombardier's announcement on 14 June 2019. For example, US Congressperson Mark DeSaulnier attended, as did California Assembly Members Jim Frazier and Tim Grayson. The mayor of Pittsburg, Juan Banales and BART's Director, Mark Foley were also present.
Grace Crunican said:
"The Fleet of the Future cars have received rave reviews from our riders and we are thrilled to welcome Bombardier to the Bay Area."
Elliot Sander said:
"We are pleased that the new rail cars for Bay Area passengers will now be produced in the Bay Area by Bay Area citizens. The Pittsburg site will also enable Bombardier to pursue additional business opportunities in the growing rail transit equipment market on the West Coast and to serve this market with increased effectiveness. We'd like to thank the Governor's Office of Business and Economic Development for its support, which includes the award of a California Competes Tax Credit."
"The new facility is expected to employ local workers, contribute tax dollars to the local economy and, thanks to its proximity to BART's Hayward Test Track, greatly reduce the vehicle emissions needed to transport the cars to BART property."
Bombardier currently has almost 500 employees in California. They are, among other things, receiving and commissioning new rail cars for BART.
BART has received 84 of the 775 rail cars to date, of which 75 are certified and 48 are in service.
Another one of Bombardier's projects in the state is the new automated people mover for LAX, which is currently in the early stages.
Also read: