Trenitalia to Get 14 New ETR1000 Very High-Speed Trains
Hitachi and Bombardier have signed a contract with Trenitalia for 14 Frecciarossa 1000 (ETR1000) very high-speed trains. The contract also comprises maintenance services for a period of ten years.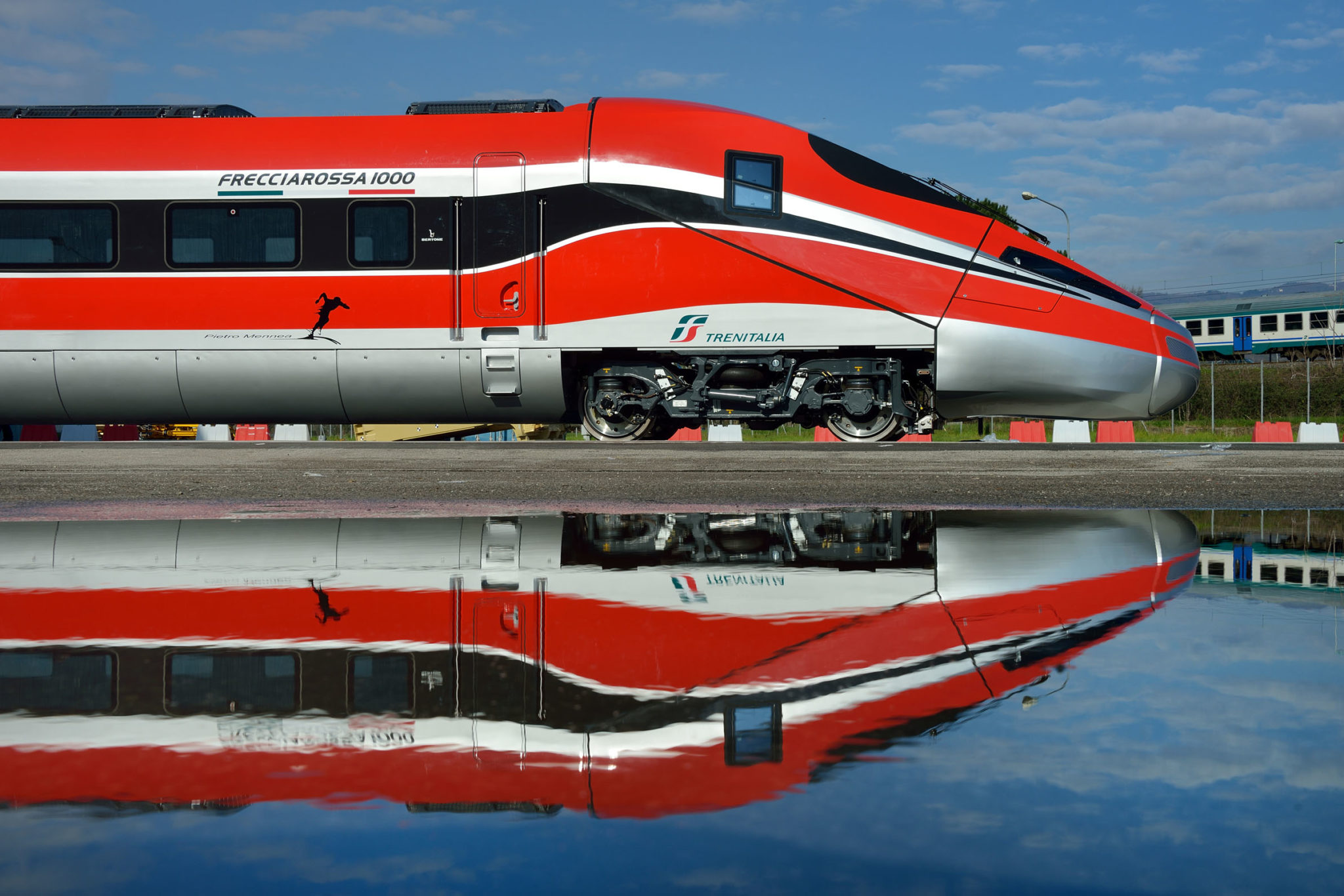 The partnership split between Hitachi Rail SpA and Bombardier Transportation is 60% / 40% respectively. The total contract value is approximately 575 million euros (643 million USD). Consequently, Hitachi's share lies at 342 million euros (382 million USD), while Bombardier's participation comes in at 233 million euros (261 million USD).
"We worked closely with Trenitalia to deliver a train which has dramatically enhanced the performance and customer experience of the Italian high-speed rail network. The Frecciarossa 1000 is a perfect example of how suppliers and customers working together towards a common goal can deliver for passengers. This order for 14 new trains and the related maintenance services are proof of the success we have achieved."
The ETR1000 Very High-Speed Train
Trenitalia already has 50 Frecciarossa 1000 trains in service. Like those 50 trains, the design and manufacturing of these 14 will also take place in Italy.
With a total length of 200m, each train has a seated capacity of almost 460. They are capable of operating at 360km/h thanks to cutting-edge aerodynamic design and energy-saving technologies.
To ensure passenger satisfaction, there is on-board wifi, as well as a meeting room and bistro area.
Bombardier says the Frecciarossa 1000 is the fastest-ever in-service high-speed train in Europe. In addition it is also the quietest, creating minimal vibrations. As with their earlier cousins, the new Frecciarossa trains will be capable of running on a number of different electrified systems (e.g. 15kV and 25kV AC as well as 3kV and 1.5kV DC) to fulfil all technical standards on interoperability (TSI). Italy's high-speed rail network runs on 25kV AC.
"With this order for 14 high-speed trains deriving from the V300ZEFIRO platform plus maintenance services, we are delighted that Trenitalia has put its confidence in Bombardier and Hitachi once again, a proven partnership now also bidding for projects in the United Kingdom. These high-comfort, high-technology and high-speed trains have already proven to be very popular with Italian passengers and this order highlights our continuing leadership in the exciting high-speed market segment."
Also read: